It's official! Some of the country's most talented gardeners work right here.
At the National Trust, we're lucky to be able to look after some of the world's most renowned gardens – and three of our brilliant Head Gardeners were recently celebrated in an award-winning book.
We recognise the importance of innovative approaches when it comes to gardening. And best-selling author Ambra Edwards, agrees. Edwards has a special interest in garden history, and the people, passions and stories that lie behind gardens. In her book, 'Head Gardeners', she celebrates 14 very special head gardeners, including three of our own: Ned Price at The Weir, Mick Evans at Packwood House, and Troy Scott Smith at Sissinghurst. Edwards also profiles Michael Walker, who was a gardener with us and now manages Trentham Gardens and is part of the National Trust's Historic Environment Advisory Group.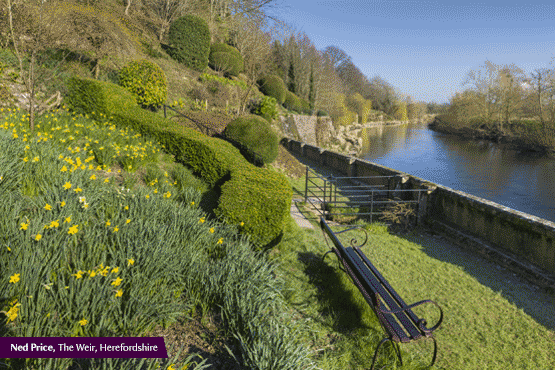 So, you can imagine our delight when we heard the book had won the coveted 'Inspirational Book of the Year' award at the Garden Media Guild's ceremony at the Savoy Hotel in London on 23rd November 2017; at which the great and the good of the garden world were present.  The book is also Gardens Illustrated's 'Book of the Month'. 
Mike Calnan, Head of Gardens for the National Trust, explains that this book is really important for showcasing some of the most talented people in the heritage sector and for raising the profile and stature of this great profession. "The book is an excellent read and is the best promoter in print of careers in National Trust gardens we have had for a long time. It should go a long way towards showcasing the incredible career opportunities that exist." He is immensely proud of the gardening teams at the Trust and delighted that a light is being shone on their skills and passion. He finishes his own review of the book, by saying: "anyone involved with gardens should read it."
Bringing our gardens to life and sharing their stories is an important part of being a gardener at the National Trust. The role of Head Gardener is a challenging and rewarding one to be charged with – you're creating, maintaining and nurturing plants and places that aren't seen anywhere else. As well as honing your horticultural skills, you also get the opportunity to learn to be a successful project manager, teacher, events planner, conservationist and business person as part of this multi-faceted role. And it's this variety that makes gardening at the National Trust such a hugely satisfying career; seeing your gardens and projects enjoyed by thousands of people every year. 
If you've been inspired, you can find out more about gardening at the National Trust on our Gardening page or search for jobs.