We've become much bolder as an organisation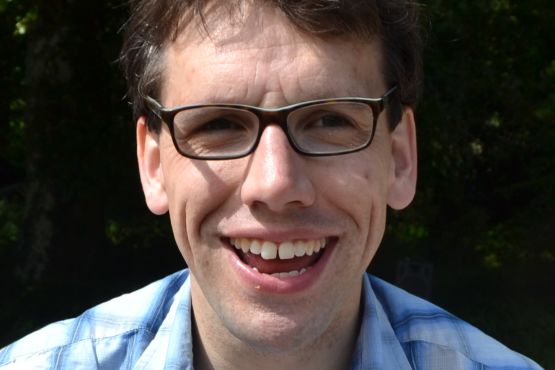 As Consultancy Manager for Landscape & Sustainability and a Lead Rural Surveyor for the North, Alistair Wright forms a vital part of the National Trust's conservation focus. Here he talks about the many different aspects of his role, and the challenges and changes in conservation at the Trust.
There's an abundance of variety in my role as the region I work in is so vast; every area is a completely different conservation challenge. So one day I could be working in a wide open space like Scafell Pike or on the sand dunes of Formby beach, and the next I could be working at a property on the urban fringes of Manchester!
The surveying side of my role is primarily day-to-day functional leadership across the region, where I provide key support on large projects. The consultancy side of my role is then much more strategic, and together my team and I cover elements such as environmental practices, food, farming, water, nature conservation, archealogy, conservation data management and forestry.
Over my 13 years at the Trust I think we've become much bolder in terms of both decision making, and articulating where we want to go and how we want to get there. It's an incredibly exciting time to be involved in conservation here, and as an organisation we're definitely more dynamic and forward-thinking in our approach. We want to protect special places and spaces and bring them to life for visitors, not freeze them in time.
At the moment, we're looking at broader aspects of conservation such as hydro schemes, but need to focus on managing land in a way that still respects nature and doesn't damage the natural landscape. We also work closely with partner organisations in the wider industry including the RSPB and Natural England, as well as also more localised groups such as the Herdwick Sheep Breeders, who are only based in the Lake District.
People are a huge focus for our team here in the North, and we're committed to not only building great relationships with our tenants, but developing our visitor experiences by creating memorable days for everyone. For us, conservation is about recording and interpreting a story, and giving people a chance to connect with their past.
But while we want to encourage people to engage with a place or space, we also want to provide opportunities for them to have fun and enjoy themselves. An example of this would be the Wild Trail at Sizergh Castle in Cumbria where we have increased access to our woodlands and put in playful and challenging interventions to encourage children (and adults) to explore and play off the beaten track in the depths of the wood experiencing ancient trees, exotic looking fungi and beautiful flora whilst testing their stamina, brainpower and resolve !
It's fantastic to be part of an organisation with such a strong mission, and work with some of the most incredible assets and treasures this country has to offer.