Richard Higgs, Riverland Programme Manager talks about our new Green recovery fund apprenticeship roles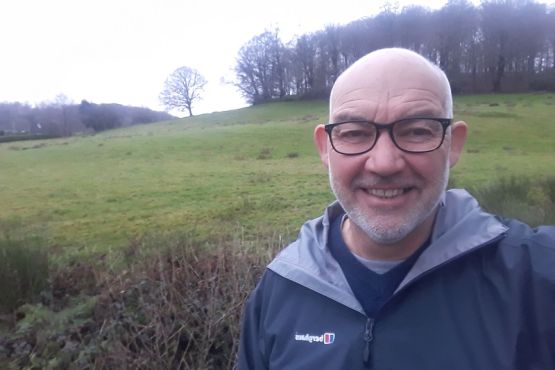 Richard Higgs is the Programme Manager on our Riverlands programme and was involved in successfully submitting the funding bid to the Green recovery fund. As a result we are now able to launch a number of new apprenticeship roles in rangering, business support and projects. He talks here about what the funding is and how it will support the Trust going forward and help our recovery into 2021 and beyond:

What is the Green recovery fund?

The Green recovery fund is a government grant that supports environmental organisations to deliver work that had to be stopped due to COVID-19. The fund is to support projects that mitigate climate change through nature based solutions and safeguard jobs in the sector. The Trust had a number of projects that matched the grant well and we were successful with a grant of £3.9million to deliver projects at five of our historic landscapes around the country. The government have provided this funding which is a real lifeline for us to continue with some projects that will deliver huge benefits for the natural environment and we need to re-build our team, including apprentices to help us do it.

What is the benefit of these apprenticeships to the organisation and how do you see apprenticeships supporting our recovery?

As part of the grant we have funding for five apprentices working at the projects and two within the programme team. These build on many other apprentices we have employed over recent years which has been a fantastic way to bring new talent into the sector. The grants enable us to deliver a wide range of work and the apprentices will get involved in land based projects including river restoration using natural flood management techniques, woodland establishment and working with local communities to get people involved in our work. Two of the posts are more office based working in the programme team that is responsible for the overall delivery of the work. With these you will learn how to be a great project manager or how to support all of this work with brilliant administration. All of the grant has to be spent by the end of March 2022 so there is short timeframe to deliver a great deal and the apprentices will play a real role in helping us deliver everything in the timescales and get as much benefit as possible for nature. This will be a real team effort and we are looking forward to welcoming the apprentices to the team and helping them grow and develop as the projects progress.

Why you feel apprenticeships are important?

Apprenticeships are a fantastic way to introduce people to a career combining on the job practical experience backed up by study done in a flexible way. They are really important as a way of enabling people to find a career in an industry that can often seem hard to get into. It will give a fantastic grounding that can lead to a whole range of careers in the sector giving that all important first step in a structured way.

What advice would you give to people thinking of applying?

If you are passionate about the environment and want to make a difference for nature then one of these roles might be for you. With the range of work included in these grants I can't think of a better introduction to working in the natural environment. You will be supported by experts in their field, and also working in some amazing places. If you think this might be for you then tell us why you are applying and why you think an apprenticeship might enable you to start a career in this sector. Over the years I have got huge satisfaction at seeing people start and develop their careers in conservation and the environment, so being able to offer these seven apprenticeships is a great opportunity for me and the team and one may just be right for you.