There's a lot of positivity around the new financial model and lots of exciting and dynamic things happening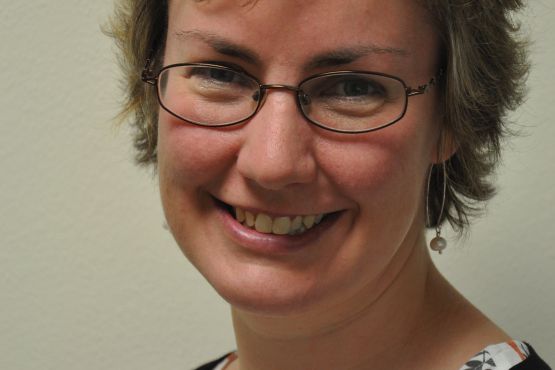 Kirsten Holland is a Finance Business Partner at Goddards, covering all of Yorkshire. Here, she talks to us about supporting finance across properties, getting to grips with finance at the Trust and the exciting prospects ahead.
I've been at the Trust for about six months now, so I'm still relatively new here! I'd previously worked predominantly in commercial roles in the private sector, but then reached a point where I wanted to work for a company where I really valued what they were doing and what it stood for, and I have definitely found that working for the National Trust.
I'm officially based at Goddards in York but look after all of Yorkshire which includes both traditional mansion properties and outdoor areas such as the Dales and Marsden Moor. In a typical week, I'll usually spend a couple of days at Goddards and the rest of the time visiting properties. Typically when I go to properties I'll meet with the General Manager, and then who I work with will vary depending on what I'm working on, whether it's a project or operations related.
In the UK, there are about 20 Finance Business Partners working across the Trust. My role is not about transactional support, but more of an advisory role where I offer support and expertise to the property teams. During the year, I work with the properties to determine their budgets, project forecasts, support them with finding funding for projects, and act as a "critical friend" where required. It's a very varied and interesting role.
Since joining the Trust, I've been really impressed by the people I work with and their dedication, knowledge and enthusiasm. The main challenges for me have been getting to grips with the terminology of the Trust, as well as learning about its financial model and negotiating my way through the budget process. However I've really been enjoying these challenges and building good relationships with the teams that I work with.
It's a really interesting time to join the Trust; as we move to a new financial model over the next twelve months, we'll need to fully understand how it works on a practical level and from this work out how we can support the property teams through the transition. There's a lot of positivity around the new model, and also lots of other exciting and dynamic things happening. Examples of which are huge restoration projects where you can see your work having a direct impact, and for me that's incredibly exciting.