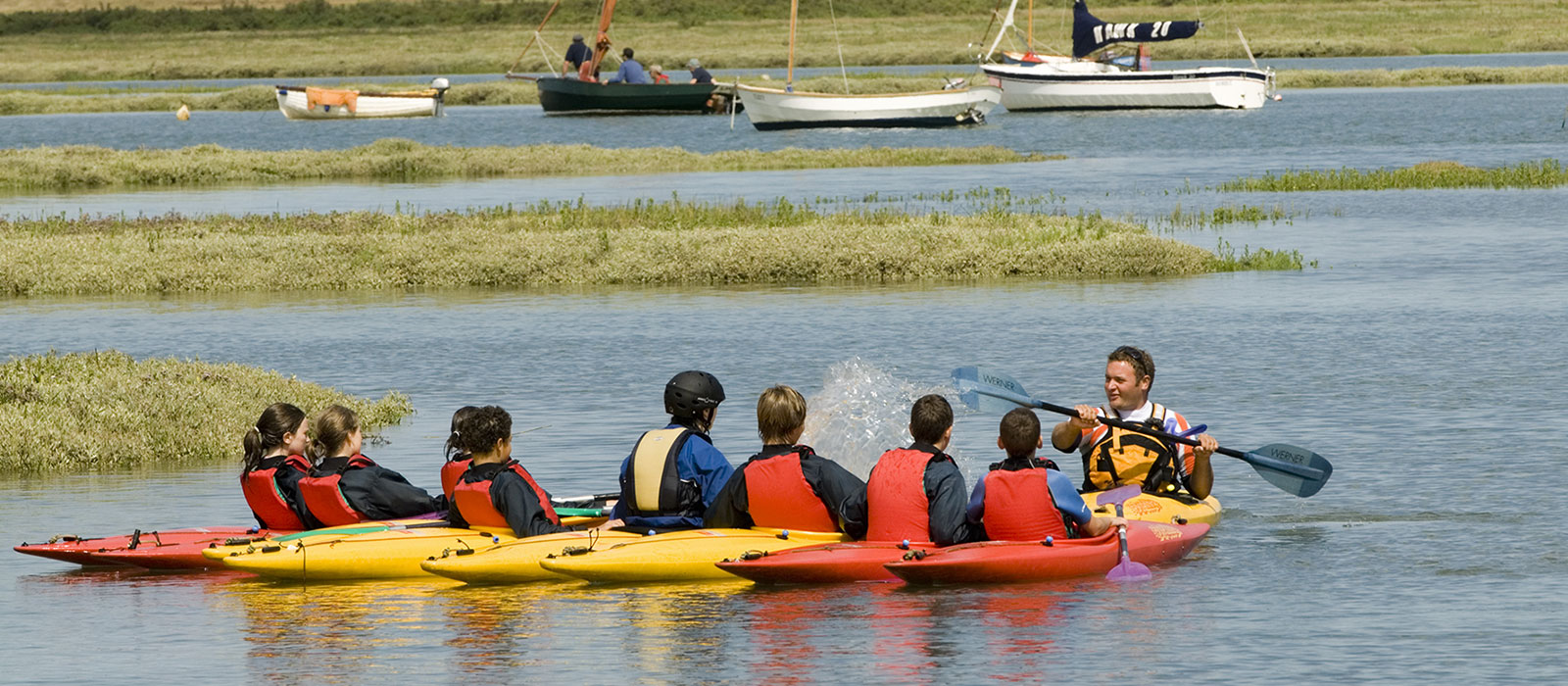 Do great things for us and we'll do great things for you and your career. Looking for more training, support or professional development? Wondering about what staff benefits you can look forward to or how we can support you through the recruitment process? You're in the right place to find out all this and more.
Find out all about the benefits we offer, including flexible working, lifetime membership, free entry to properties and long service awards.

Flexible working

We'll do everything we can to help you find a healthy work-life balance. Our people can sometimes work compressed working weeks, flexible work patterns, from home, in job shares, part-time and on annualised hours (this means for example, working for 10 months of the year and not working the other two). Let us know how we can support you in your role and make your work-life balance the best it can be.

Employee Assistance Programme

Our Employee Assistance Programme ensures you have unlimited access to a 24-hour free, confidential telephone helpline. This service gives you free advice on a wide variety of issues such as legal advice, information and where appropriate, face-to-face counselling.

Life membership

After 15 years' continuous service, we'll give you life membership of the National Trust when you leave. It extends to a partner too. This membership is worth over £1,500 and gives you free access to Trust properties for life.

Partner card

Our Partner card gives your spouse or partner (and any accompanying children under 18) free admission to our special places, whether you're with them or not.

Staff card

The Staff card entitles you, an accompanying guest and your children (under 18) to free admission to all National Trust properties and 20% discount at our retail and food and beverage outlets (a small number of exclusions apply) and up to 35% discount on our holiday cottages. It also entitles you to discounts at other partnership organisations such as the Historic House Hotel range.

Long service award

We love that you love your job. So at every fifth anniversary from 10 years service right through to 50 years we celebrate with you. At 10 years, we'll give you a cash sum, which goes up in increments thereafter (payments are subject to tax and National Insurance). At 25 years, you'll receive a special print of one of your favourite Trust places to recognise your very special contribution.

Employer supported volunteering

Volunteers are an important part of many charities. If you've worked with us continuously for 12 months or longer, we'll give you paid time off (up to 5 days pro rata per year) to enable you to volunteer with other charities, community groups or organisations.
We offer some great financial benefits to help you save for your future and offer peace of mind. Like insurance cover to help you and your family if you're unable to work or income protection if you become ill.

Pay

We benchmark our salaries externally against the Public and the 'Not for Profit' sectors, and offer a competitive salary to attract and retain great people. We reward performance enabling you to progress through your pay band. We don't offer bonuses, not because we don't want to, but because the money we generate goes back into our vital work.

Annual leave

When you join us, you'll receive 25 days' holiday a year (excluding public holidays). This increases to 28 days after three years, 30 days after five years and 31 days after 10 years. Your annual leave is pro-rata if you work part-time.

Sickness pay

If you become ill, you're entitled to one week sick leave at full pay during your first three months of employment. This rises to three months at full pay after three months and a further three months at half pay after you've completed four years' service.

Pension scheme

We top up your pension fund by matching any contributions you make up to 10% of your basic salary. That means if you contribute 10% of your salary the Trust will contribute 10% to your pension fund too. We work in partnership with Legal and General and you can follow the value of your investments online. We offer a 'salary sacrifice' scheme to help make your contributions tax efficient and exempt from National Insurance. Your policy belongs to you, not the company.

Income protection

If having worked for us for a year, you were to become ill and unable to work, you'd receive 50% of your annual salary for up to five years (depending on your individual circumstances).

Life assurance

It's not something any of us likes to dwell on but should you die while in service your beneficiaries will receive a lump sum.

Season ticket loan

To help you spread the cost of your travel over a year, either by bus or train, we offer season ticket loans. As long as you've passed your probation period, you can take advantage of this benefit.

Cycle to work scheme

Basically, we buy the bike and safety equipment that you choose up to the value of £2,500. We then loan these back to you over an agreed period taking the money from your monthly pay packet through a 'salary sacrifice' arrangement. You effectively pay no tax or National Insurance contributions on these amounts, and that means you can save up to 49% on the value of the bike and accessories (depending on the level of tax you pay).

Rental Deposit Loan Scheme

To help ease the cost of moving, we offer a Rental Deposit Loan Scheme. This enables you to borrow up to £1,500 interest free, towards a private rental deposit. The loan will be repayable in 12 monthly instalments.
Our health and family benefits are all about helping you make the most of your family life. Because we know what's important to you.

Maternity leave

If you've worked with us continuously for 12 months or longer, you're entitled to enhanced maternity pay so long as you come back to work for us. This is made up of 13 weeks at full pay followed by 26 weeks statutory pay. We also try, where possible, to help you ease back into your job when you return to work.

Adoption leave

We treat parents adopting a child in the same way as those expecting a baby. The main adoptive carer will be entitled to Enhanced Adoption Leave at 13 weeks full pay followed by 26 weeks statutory pay (as long as you've worked with us for a year).

Paternity leave

We'll give you one week's enhanced paternity leave at full pay followed by one week's statutory pay. This means that you can support your partner and the new arrival at this exciting time.

Parental leave

If you've worked with us for at least a year, we'll give you up to 18 weeks unpaid leave. You can take up to four weeks unpaid leave in any one year in blocks of one week.

Shared Parental Leave

Our Shared Parental Leave arrangements mirror our other policies and, if eligible, you can benefit from up to 13 weeks enhanced shared parental leave pay in addition to the balance of any statutory payments you may be entitled to.

Eye tests

If you spend a lot of time looking at a computer display, you're entitled to a full eye exam (every two years) plus, if needed, a free pair of £45 Pentax CR39 single vision glasses.

Health Cash Plan

Our Health Cash Plan provides you with cash back on every day health care costs such as dental, optical, chiropody, physiotherapy and many others, in exchange for a monthly premium. We subsidise the scheme for you so cover starts from as little as £1.64 a month.
Perks at Work

Perks at Work gives you quick and easy access to exclusive discounts from hundreds of retailers, including John Lewis, Marks & Spencer, Red Letter Days, Sainsbury's, Apple and many more. All you have to do is select where you'd like to shop and Perks at Work will find the deals for you. And because offers change every day, it's well worth keeping an eye on. 

Dog allowance

Some of our roles are a little bit special and might need a working dog to help them perform their duties. If so, we'll make £537 available to you each year to help pay for the dog's keep. And, if you need a horse, we'll consider that too.

Inner London allowance

Life in London can be expensive. So, if you're working in Central London postal districts, we'll give you an annual payment of £4,465 (pro-rata if you're part-time) to help with the extra costs of life in the capital. This benefit doesn't apply if you're living in representative housing or working from home.

Outer London allowance

If you're working within the M25, but outside Central London postal districts, an annual payment of £2,690 (pro-rata if you're working part-time) is available to help with the extra costs. This benefit doesn't apply if you're living in representative housing or working from home.

Acting up allowance

We want to support you as you support us. If you act up to a higher grade for less than three months, as a supervisor for example or for any other reason, we'll make sure we pay you the difference in your monthly pay packet.

Tools for the job

If you spend a lot of time away from your office, we'll provide you with a mobile phone and laptop to help make your life a little easier.

Professional subscriptions

If you need to hold a qualification for your role, from either a legal or professional point of view, we'll cover the cost of your membership fee. We'll need to see that it's part of your continuous professional development, though.
There are a lot of ways people are recognised for the work they do here both formally and informally. Internally we celebrate achievements in Trust You (our quarterly newsletter), through team briefings and through the intranet with features that focus on individual, team and Trust achievements.

Performance development review process

Every year all employees participate in the PDR process. This provides a framework to reflect and recognise past performance, consider training and development needs and enables staff and managers to give constructive feedback. It provides you with an opportunity to understand what you've done well, what you could do differently and to look at our training and development opportunities.

Member promotion awards

Every year we recognise the highest performing teams within our regions and countries. There are different categories focusing on team performance in larger and smaller properties, individual performance and an award for the highest performing car park team with vouchers and certificates awarded to the winners. Every year the cup goes to the best performing region or county.

Press coverage

Many of our people across a variety of roles, from Curators to Head Gardeners, are recognised for their skills and knowledge and asked to contribute to the media through our press office. Last year we appeared approximately 4,000 times in national print, broadcast and online media. It's great recognition of our work and expertise – and also for our people.

Local recognition

Managers will use their own judgement and discretion as to how best to recognise the work of individuals and the wider team. They'll use a variety of different approaches which is right for them, their team and the Trust.

Linda Shelley Achievement Award

This is awarded to an individual or team leader of a house team who has demonstrated outstanding achievement in one or more of the following areas of innovation, exceptional commitment to conservation or achievement of a significant challenge. The award is named after Linda Shelley who worked as a Conservator for the Trust until she tragically died in 2004.

Engagement through conservation

Every year we recognise projects for their outstanding achievement in engaging visitors and local communities across all aspects of our conservation work. There are prizes for the winners and runners up and we celebrate their success through Trust You, our in-house newsletter.
We believe in putting everyone in the best possible position to succeed with us, and that starts with your application. We'll always strive to make every stage of our recruitment process as inclusive and accessible as possible. If you feel like you need support at any stage of our recruitment process, just let us know and together we can discuss the adjustments you might need.

Not sure how we could help you?

We've included some examples of the kind of adjustments we can make below, so you can see how we're supporting others. These are just a few of the ways we can help, so please still get in touch even if the following aren't relevant for you. You can contact us at adjustments@nationaltrustjobs.org.uk and we'll be in touch as soon as we can.

Support with written materials

We understand that you might need to see the interview questions in advance, for a number of reasons. We're always open to discussing with you if this could be an adjustment which would help. We can provide written questions in the interview itself and if you have a written assessment to take, then we can allow you extra time, if you need it.

Audio assistance

For interviews in person, we can arrange for a sign language interpreter to join you at the interview to help us communicate. Just let us know beforehand so we can set this up.

Or if you're having a live video interview, all the audio is subtitled and can be automatically captioned.

Pre-interview visit

We understand that following directions and travelling to a location or property for an interview can add an extra level of stress to an already stressful situation. So we're happy to arrange a pre-interview visit so that you can learn where to go and how to get there before the day.

Adapting settings for mobility issues

For anyone with mobility issues, if you let us know ahead of time, we'll work to ensure your interview/assessments are held in spaces that are accessible.

If your interview is at one of our properties and an unpaved path might cause you discomfort or difficulties, we'll aim to provide you with access to a paved path on the property.

Adapting the in-person interview setup

We can work with you to make sure you're as physically comfortable as possible during your interview. If you'd like us to consider alternatives for any equipment or furniture, just let us know. For example, we can provide a more comfortable chair if you suffer from back pain or something similar. If you have any other questions about the interview, please ask us and we'll do what we can to make an adjustment.