Sable: IT apprentice on Software Tester apprenticeship level 4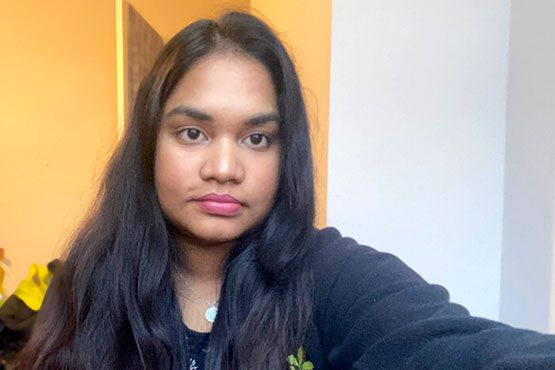 Sable joined us to complete her Level 4 Software Tester apprenticeship as part of our IT Academy based in our Head Office in Swindon. With over 5 million members, 10,000 staff, 60,000 volunteers and 500 properties there is a lot of IT to support.  Sable came straight from school and decided to do an apprenticeship rather than go to University and has become a valuable member of the team as she has the chance to learn and then apply her studies on a daily basis.
Why did you first choose to apply for an apprenticeship?
An apprenticeship is a great way to gain work experience as well as a qualification. Having the opportunity of doing both, while making an income, is what drew me to apply.
Best thing about the apprenticeship?
The work experience. I enjoy learning new things every day. I'm learning things at work that I wouldn't have learned at a university.
Any challenges?
Getting used to balancing work and studying. Thankfully my manager and mentor are very understanding and give me plenty of time to complete my courses.
How has the training provider/college supported you?
The apprenticeship team at college is very supportive and helpful. All the course trainers I've had so far have been brilliant and have helped with any concerns or questions I might have. 
What are your plans for the future?
Once I'm done with my apprenticeship, I would like to secure a role as a software tester and progress my career in testing.
Any advice for anyone thinking of doing an apprenticeship?
I would definitely recommend an apprenticeship. It is the best decision I've made for my career!