Further your personal and professional development at the National Trust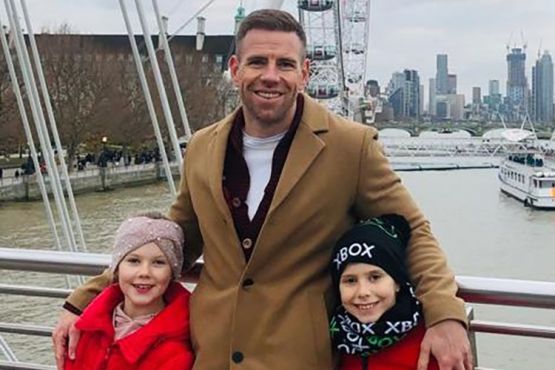 Food & Beverage at the National Trust is about so much more than just cute, little cafes and cream teas. It's a place where you can really stretch yourself and grow the kind of career you want. Head of Operational Delivery, Paul Massingham, explains how he's progressed since joining the organisation almost 20 years ago.
I worked as a Chef before joining the National Trust. I loved to travel, often working in the UK from spring through to autumn and spending my winters in Australia. When I applied for a role in one of the Trust's Food & Beverage businesses, I really only expected it to last eight or nine months. I thought it would a good place to use the skills I'd already built up in my career. Seventeen years later, I'm still here! I started out as a Second Chef before becoming a Head Chef, and, from there, I've been in a number of management and project-based roles, before taking on my current role as Food & Beverage's Head of Operational Delivery.
Development is a top priority
One of the things I've always loved about the Trust and Food & Beverage in particular, is how a real focus is placed on everyone's development. There are loads of opportunities to learn and grow here at the Trust. We offer training at all levels, both online and in classrooms, so it's really easy to choose what works for you. We also encourage a 'train the trainer' type approach, which means your line manager is usually able to help your development directly. Each year, you have the opportunity to build and refresh your personal plans for development, and to consider roles you would potentially like to take on in the future.
I've completed lots of courses throughout my time here – almost too many to count. I've taken programmes in Influencing and Negotiating, Coaching courses, Great People Management, and many, many more. And I've always been encouraged and supported by my managers to learn new skills and further my own development.
Be part of something special
The Trust has undergone an almost immeasurable amount of positive change. When I first joined the Food & Beverage team, we had a financial target which helps funds the conservation work we do. It had never been achieved before but we did it and just a few years later we'd doubled it. But it isn't just the financial growth that's led to such a change. I think we're more aligned now than ever, within the Food & Beverage team, to the Trust's over-arching goals; there's a clear vision to ensure everyone is welcome at the National Trust and to increase our efforts in combatting climate change.
Why you should consider the National Trust
If, like me, you love working with exceptional, locally sourced ingredients, and alongside passionate and hard-working people, it's a brilliant place to be. From our numerous pubs to some of our fine-dining establishments, you're able to work in some truly stunning, historic locations – something I think really sets us apart from many other organisations in the sector.
Plus, there are just so many ways you can progress, whether that's within the Food & Beverage teams or beyond. It's having this kind of opportunity – alongside the support and encouragement I've had – that has kept me at the Trust for so long. You can really grow and develop here, personally and professionally, regardless of where you start your journey within Food & Beverage.