Apprenticeships: Expanding entry routes into the National Trust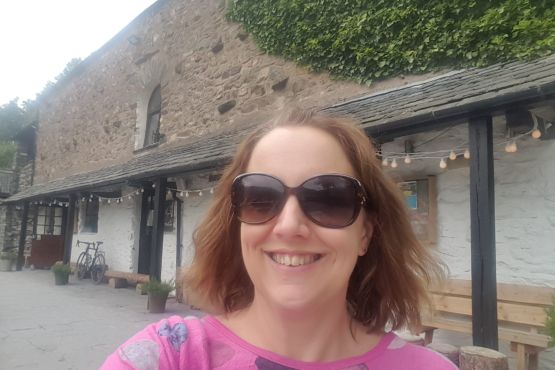 As the National Trust prepares to launch its apprenticeship roles in Spring 2022, we caught up with our Apprenticeship Manager, Caroline Noon, to find out a bit more about her role and the fantastic opportunities coming up in the world of National trust Apprenticeships.
What impact does the coronavirus still have on your role and apprenticeships at the Trust?
I am still mostly working from home, and have been since March 2020 so a lot of my day is now taken up with video calls rather than face to face meetings. My role is about creating new routes and opportunities, but also supporting our existing apprentices. Previously I would be out and about visiting the apprentices, their line managers and mentors and checking in with them on their progress and as things improve I am hoping that I will be able to visit more of our apprentices in 2022, both at college and at their locations. 2021 was a busy year compared to 2020 as we enrolled almost 100 apprentices, both new starters and upskilling existing employees and 2022 looks like it will be even busier, so there will be a lot of places to visit and hopefully a few less video calls!
What does 2022 look like in your area?
Apprenticeships continues to be a really exciting and optimistic area to work. We have a large number of roles in the pipeline for 2022, with the majority launching in the Spring. We will continue to utilise virtual recruitment in conjunction with on-site visits for our candidates as it has been well received and worked well. It is great to be able to create these exciting new opportunities and I look forward to welcoming a new group of apprentices into the Trust in 2022 across a range of roles and areas.
Why are apprenticeships important to you?
I am lucky enough to be involved in shaping not only the careers of our apprentices but also the direction of the Trust through the new routes the organisation is able to develop and offer. With the ever changing landscape of apprenticeships, I believe there are real opportunities to keep expanding our entry routes into the Trust and this gives our organisation another tool to help us recover following the pandemic, whilst looking after our special places for ever, for everyone. When I was starting out there were not as many opportunities to develop your skills in as many areas as there are now and apprenticeships offer exciting new options, as well as a great cost-effective alternative to the more traditional university development route.
How long have you worked for The National Trust?
I started working for the Trust in January 2018, having worked in Learning and Development for almost 20 years before that, with a growing interest in apprenticeships for the last 7 years.
What inspires you to come to work every day?
I enjoy exploring development opportunities in both traditional and new areas the Trust hadn't previously considered or been able to offer, as well as developing and expanding the routes we already have. It's an exciting time to be involved in apprenticeships and I love that no two days are the same. Every day is interesting and I am learning about the impact and opportunities that are available. I love my job and am lucky enough to get paid to do something I not only truly enjoy, but also believe passionately in.
How does a typical day in the life of your role look?
There is no typical day, but then I am sure a lot of people say that! I am looking forward to getting out and about again in 2022 to the amazing places we look after and talk about a subject that I am passionate about. I also love meeting new people and am lucky enough to have a role that enables me to do that.