Meet Jo, New Product Development Co-ordinator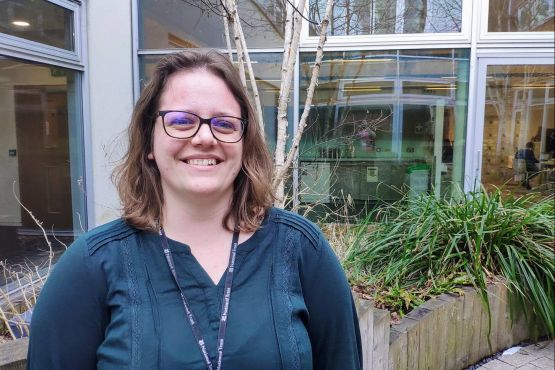 Meet Jo, One of Our New Product Development Co-ordinator Team
I've been working at the National Trust for 15 months and am currently 6 weeks into my new role as Product Development Co-ordinator within the central Food & Beverage team. Coming from a Human Resources background, it's fair to say I was nervous about making the move to Commercial – was it really the right thing to do? I needn't have worried; the past 6 weeks have been an absolute blast.
There has been huge growth in the central Food & Beverage team in recent months which has meant lots of new starters joining at around the same time. It's nice to know we are all newbies together! I feel I can speak for us all when I say from day one everyone has been so welcoming and given each one of us plenty of time to get to know them, their role, and where they fit in the whole team. We've been able to meet the wider Food & Beverage Teams "out in the field" too. From Front of House, Cooks, Chefs and Managers, to Commercial Support Consultants and Personal Development Advisers through engagement days and events. Meeting these key contacts and building strong relationships will be vital in the success of implementing our overall Food & Beverage strategy.
We've also all been given the opportunity to find out more about how properties run operationally; spending between 5 days and 2 weeks at various locations, meeting the different teams and finding out more about the fantastic work they do. This has given us all invaluable insight that we'll be taking forward as we return to Heelis.
Looking at my diary for the next few weeks and months, things won't be slowing down! Along with my line manager and other members of the team, we'll be heading out to meet our suppliers, and also visit more properties, getting to know the Food & Beverage Teams. We want to ensure that we continue to give the best offer we can to our visitors; keeping the food and drink we have available exciting, but most importantly to make sure we are offering delicious food and drink that resonates with the Trust's ethos; ensuring we are serving good food that's doing good.
As the weeks go by, I'm learning more and more about my new role, the projects I'm going to be involved in, and how the work I'll be contributing to will be helping to look after the special places in the Trust's care – if that's not something to get out of bed in the morning for, I don't know what is.