How the right partnerships are strengthening one of the UK's best loved brands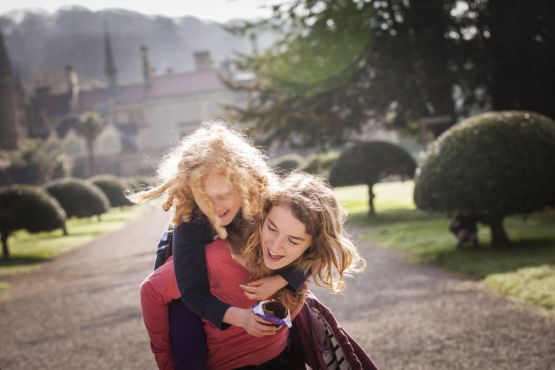 We believe that like-minded organisations have an important role to play in giving people access to Britain's unique heritage, beautiful landscapes and spectacular coastlines, whilst helping us to care for it.
From food to fashion, energy to electrics, at the National Trust, we work with businesses across a wide range of industries. We're currently partnered with some big brands, including Cadburys, Panasonic, Cotswold Outdoor, Good Energy, the RAC and Virgin Experience Days. For them, a partnership with us can help meet their business objectives, as well as helping us to create a healthier, more beautiful natural environment and experiences that move and inspire.
Now, we're at a very exciting time in our history. We've put game-changing technology in place that will enable us to connect with our supporters in deep, meaningful and valuable ways, and make better informed decisions about where to focus our marketing and fundraising efforts, so that we can further our cause. But we don't want to stop here. We want – and need – to maximise commercial opportunities by also building meaningful and mutually beneficial relationships with even more of the right partners and suppliers.
The National Trust is one of the most respected, trusted and recognised brands in the UK and with the right partners by our side, our long-term brand value will only go from strength to strength. Which will only help us continue the valuable work we do. Identifying who we should be working with next and making that happen – that's a big job. That's why we're currently looking for a visionary leader to shape how we position our brand alongside others in the future. Work for us, and your work will not only make a difference today, but also evolve into a lasting legacy for the future.
Sound like the business development challenge for you? Make your mark as our new Head of Corporate Partnerships and Licencing. Find out more and apply here.