Being a National Trust apprentice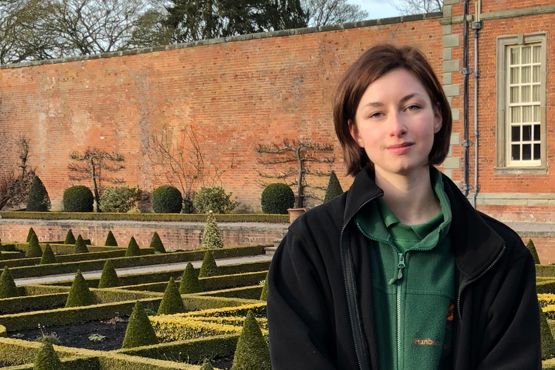 Alice, 23, from Bewdley. Gardening Apprentice (Horticulture) with the National Trust.
Why did you first choose to apply for an apprenticeship?
I'd already gone to university to study creative writing and I got a job in marketing and communications which wasn't for me. I really wanted to work outside, but after having spent a lot of time and money at university, an apprenticeship was a great way to get into something like this as you get work experience as well.
Best thing about the apprenticeship?
The best thing is that I get to work outdoors which is brilliant in the summer, you get incredible work experience out of it and obviously learning at the same time which you just don't get from a regular course.
Any challenges?
Using the machinery and driving has been challenging but college has been great for that, the staff have been brilliant I get fully trained on everything. I'm never asked to do something I'm not comfortable doing.
How have the college supported you?
The college course is brilliant, we get block release week which is a bit intense, we get loads of resources and there's loads of people I can get in touch with if I need to.
Plans for the future
I hope to continue working here or somewhere in the National Trust after completing the course. If not, working for the National Trust should help me get my foot in the door with a horticulture job.
Any advice for anyone thinking of doing an apprenticeship?
Just do it, definitely do it
For more information and to apply click here