Jade: Riverlands apprentice on the Water Environment worker level 3 apprenticeship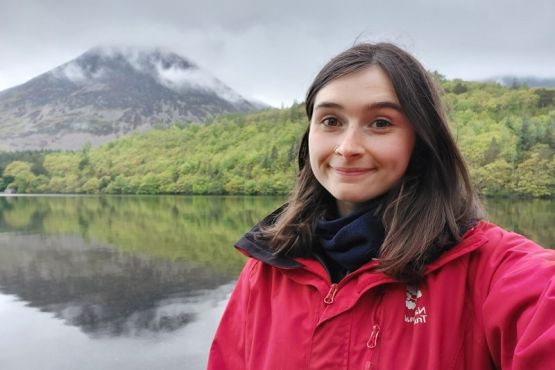 Jade has recently secured a role as an assistant ranger, following completion of her level 3 apprenticeship. She is part of our Riverlands project that is working to ensure that rivers and catchments are clean, healthy and rich in wildlife.
Why you chose that specific apprenticeship?

Conservation is something I've wanted to do for year, so when the opportunity came up with the Riverlands project I was so excited. The Derwent catchment is an area close to my heart from growing up in the Lake District and the apprenticeship would help local communities be protected from floods and would help the local ecosystem start to repair itself.
Was there any decision between the apprenticeship route and any other route? E.g. university etc
I've never wanted to go to university, but my research online led me to believe this was the only route into conservation. However, whilst in the process of applying for further education I came across a level 2 countryside management apprenticeship with Cumbria Wildlife Trust in partnership with Yorkshire Dales Millennium Trust. I was fortunate enough to get that apprenticeship and have since gone on the complete a level 3 qualification as a water environment worker at the national Trust.
What has been your proudest achievement on your apprenticeship to date?
I took the lead on many projects including my own leaky damn project where I effectively reduced the flow of water going into the River Derwent. I worked with a colleague and did everything from planning, completing risk assessments and felling trees to constructing the dams.
How do you see your apprenticeship helping you in your career progression?
I am now a permanent assistant ranger within the Lake District for the national trust with ambitions to soon become a full time Ranger. Without my apprenticeship I would never have gained the practical skills needed to be an assistant ranger nor would I have had the professional contacts to help me learn and progress.
What would your advice be to anyone thinking about doing an apprenticeship?
I would say definitely do it. It's an incredible way to learn and makes that next career step so much easier as you already have a head start. Working alongside professionals in the industry is so important in your learning journey and development too and is something not many people get the chance to experience.