Our first Food and Beverage Festival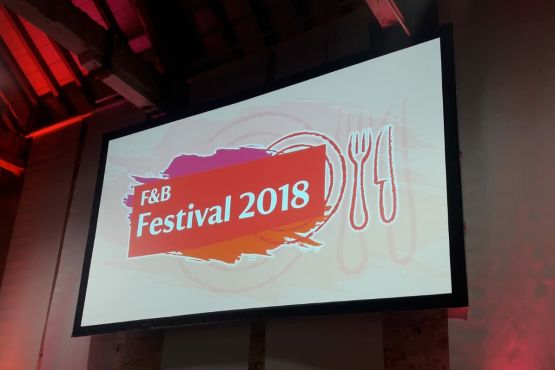 Our first Food and Beverage Festival (and why we're banning the 'C' word).
It was a quiet spring day and nestled away in the sleepy countryside of Calke Abbey, in Derbyshire, a small revolution was taking place. The National Trust's first ever Food and Beverage Festival. The F&B Festival was an internal event held for leaders within the Trust's Food and Beverage business. Bringing together Food and Beverage managers, supervisors and chefs from across the country.
The two day event was created, organised and delivered by a project team consisting of Head of Food and Beverage, Matt Drew and other members of the central Food and Beverage team.
The idea was to create a space for Food and Beverage teams from across the Trust to come together. To learn, to share, and to feel recognised for the hard work they do. It was a chance to really show off the important contribution everyone makes to the organisation.
The festival included workshops, cookery demos, drop in sessions, external speakers, and an awards ceremony in the evening.
In the days leading up to the festival, excitement was brewing, the weather forecast was changeable and no-one was quite sure exactly what to expect. What would the workshops entail? Who would win the awards? Perhaps the most important question: would it feel like a festival, or a conference?
We can certainly say it felt more like a festival. There were celebrity guests (thank you Levi Roots!), live music, and good food mixed with brilliant weather and a true-to-festival outdoorsy feeling.
The F&B Festival gave people from across the country a chance to come together and feel part of a wider Food and Beverage community. For the central team at head office, it was a great opportunity to meet the people they email and phone every day, put faces to names and to build strong relationships with property Food and Beverage leaders (as well as have lots of fun!).
Speaking of building relationships, Head of Food and Beverage, Matt Drew said, "what's really inspired me is how important it is to get central teams (my teams) in front of our Food and Beverage leaders at properties. We spend so much time communicating by email and phone and I think once you get to know people it's so much easier to connect and understand where other people are coming from".
The project team were really focussed on getting that 'festival vibe' and shied away from the term 'conference' for the whole two days. Having spent so much time planning, it was clear to them what they didn't want and, thankfully, what they did want. It's been clear from the feedback received since, that people have left feeling inspired and really energised about their work.
There's a new sense of connection in Food and Beverage. Our strategy has a strong focus on sustainability, the environment, the land, outdoors and nature. At the same time, we're making sure we maintain our focus on our people. Recruiting, training, and nurturing the right people for the right roles is integral to our work, and vital for us to continue building on the brilliant successes we've achieved so far.
So where do we go from here? What have we learnt from this festival? We've learnt that we're on the right path. We're now a major player in the Food and Beverage industry in both employment terms as well as production terms. Our visitors expect the best, they expect us to be doing good for the environment as well as for their taste buds, and we expect the best from the people we work with.
The F&B Festival was the first step on an exciting journey. We're hoping to keep you updated as we go, with all of the new innovations and excitement that's going on.
This is important to us. This isn't 'Catering'. This is 'Food and Beverage'.