Discover careers with National Trust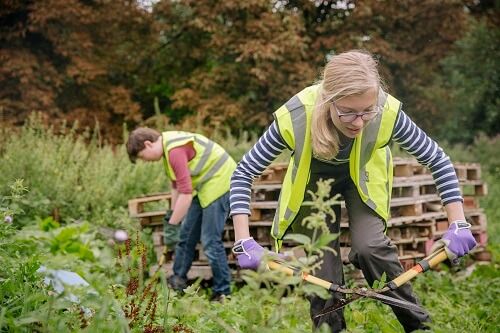 Navigating the conservation and heritage sectors can be tough, with the first hurdle being finding out what kinds of jobs you could do for an organisation like the National Trust. Even if you know the names of some jobs it's not always obvious what skills you would need to use to do that role well.
Arjun, 17, and Lucy, 14, volunteer for the National Trust so they wanted to find out what the next generation of people who will work in the conservation and heritage sectors thought about the jobs available, compared to what people working for the National Trust actually do.
When we asked Arjun how easy he thinks it is to get a job in the conservation or heritage sector and what the main challenges are, he said:
''It's not easy! As the interviews showed, young people generally don't know with complete confidence what opportunities may be available for them. Although I'm lucky that I got involved early, and so do have a range of opportunities that will help me to get the necessary experience, many others I know who are starting to get involved now don't know where to start. This is because so few places do offer any chance for younger people to learn and get the experience, with those from minority backgrounds often being at an even greater disadvantage.
One of the key issues is the lack of awareness about the range of jobs there are. I for one, until I actively researched because I needed to as part of school, didn't know what there might be available. The National Trust could definitely help by showing clearly, perhaps in posters etc. on the websites, what kind of work people could get into in the future. This year I did work experience at my local NT property, Morden Hall Park, where I learnt a lot more about how the Trust is run, which was in turn very helpful but also thoroughly enjoyable. Perhaps more of these opportunities would also be useful to others around the country, as I know other young people would also enjoy doing work experience with the Trust.''
With over 1,000 different job roles there's lots of opportunities for you to discover your future career with us, so why not have a browse of the roles you could do or pop in to your local National Trust property to see how many jobs you can spot people doing.