Membership really feels like the heart of the National Trust and we're always striving to do better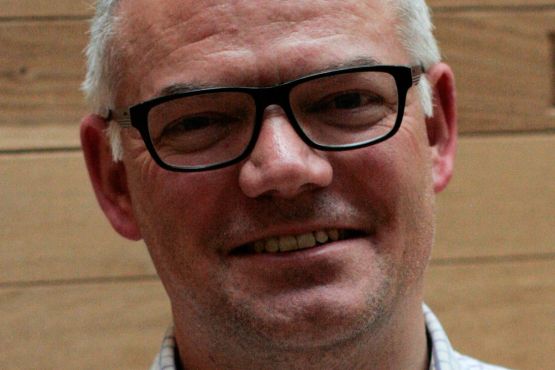 Ian Oxley is Head of Membership Recruitment, based at Heelis, and has been with the Trust for almost 15 years. Here he talks to us about how membership at the Trust functions, the changes he's seen over the years and exciting challenges for the future.
Membership income is incredibly important to the Trust. With approximately 4.6 million members and generating over £160 million per year it makes up the largest area of supporter income, and it's our job as the membership team to deliver growth, boost that income, and enhance the value it brings.
Membership at the Trust is broken down into four main areas; Recruitment – the ways in which we attract new members; Retention and Loyalty – how we engage and keep our members,  improving our retention percentage; Servicing – how we look after our members and manage the life cycle of our memberships; and Product Development – how we think differently about the ways in which we package the National Trust for our supporters.
We work closely with a number of other different areas within the Trust, from Assistant Directors of Operations and Consultancy, to Brand & Marketing and our team of Membership Consultants. As a team we're responsible for developing a central membership strategy and direction for membership growth, and once this is established, our Membership Consultants help to roll it out across each property. Brand & Marketing team then help us to work out how to implement this strategy into our marketing activity.  
We've enjoyed over a decade of record-breaking performance in terms of membership recruitment, and during that time we've really developed and improved everything from marketing materials, to point of sale collateral, to our face-to-face membership training programme. I would say a huge part of our change over the years has been the way in which we use the internet for membership promotion. It's become a vital channel for  recruitment, and increasingly will be key as we develop supporter loyalty and improve membership retention.
Membership really feels like the heart of the National Trust and what's great about it is that our work is never done; we're always striving to do better. There are always new, more innovative ways to recruit and retain more members and it's a challenge I really enjoy.
As we look towards the future we want to increasingly move away from membership price promotions and deliver more sustainable and improved membership growth. As price promotions have played such a big part in how we recruit memberships, it'll be a huge yet exciting challenge to improve that rate of growth, but we are all fully confident that we can succeed!