Making a brilliant organisation even more brilliant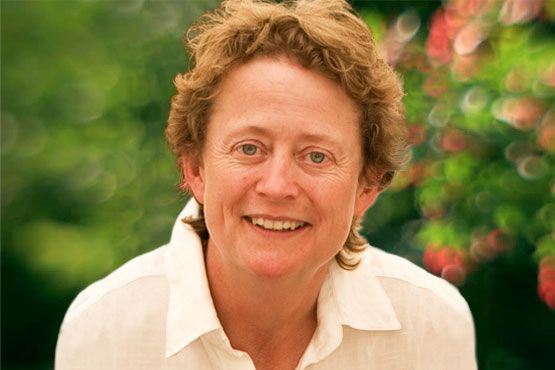 Robyn Brown tells us about the inclusive working environment at the National Trust and the importance of a strong LGBTQ+ network.
Please tell us a bit about yourself and why you've joined the National Trust?
Robyn: I joined the Trust nearly 20 years ago when I knew I wanted to work for an organisation that really gave back. At the time I was walking a lot on the East Devon Coast Path and was struck by an area called 'The High Land of Orcombe'. I wondered who cared for the land and thought that maybe that was the place to look for my ideal organisation, one where I could combine my passion for the outdoors with my skills in business.
The Trust prides itself on having an inclusive working environment – have you found this to be the case?
Robyn: The Trust is hugely welcoming, but is potentially behind the curve. We're an intrinsically conservative organisation that can really struggle in some areas. I have felt – both from staff and volunteers – the need to be discrete personally. While the Trust empowers us all to lead and to manage our working environment, I still felt I had to be guarded. Over the last few years, I've felt more able to be open, especially with Prejudice and Pride, a programme of events and special exhibitions throughout the Trust that highlighted the hidden histories of love and relationships at our places. The programme explored stories of persecution and gave the opportunity to learn about the expressions of personal identity that shocked and challenged societal norms. But we need to consider what inclusive really means – it's not just creed or colour, we need to celebrate diversity in the broadest possible sense and help bring all of our people with us.
Do you feel that working somewhere with a strong LGBTQ+ network will make a difference to your work? How?
Robyn: The more able I am to be myself, the better role I can play. A strong diversity agenda in the Trust, including LGBTQ+ network, will develop confidence and trust – two critical factors for us all to feel empowered and effective.
How has the Trust differed from other organisations that you've previously worked for in terms of inclusivity?
Robyn: It has been significantly less inclusive than other organisations I've worked in. While we have begun to see more and more women in a wide range of roles, we haven't had inclusivity or diversity on the agenda, so Prejudice and Pride for me has been the rallying point to elevate this discussion. The LGBTQ+ network may demonstrate how many people have worked for us under the radar, so that given time, inclusivity will be a given. We're not there yet and we may need more conversation with our more conservative colleagues, but we've made a great start.
There are a lot of events around LGBTQ+ organised by the Trust this year – is there one you're looking forward to in particular? And why?
Robyn: All of them. We get to tell amazing, honest stories, based on the spirit of places which have potentially been stifled by family sensitivity, or felt of no interest to our visitors. These events demonstrate that we can really celebrate the diversity of our people, places and stories – and its ok, in fact, it makes us more relevant, not just to the LGBTQ+ community, to all people, so we will start to mirror the society in which we live.
Do you have any ideas around how we can make our visitor experiences more LGBTQ+ appealing?
Robyn: Tell the truth proudly. We have amazing places and stories, let's celebrate them!
What would you like to take away from the LGTBQ+ support network?
Robyn: That it's helping what is a brilliant organisation be even more brilliant – inclusive, diverse, colourful and proud, irrespective of any prejudice.