Why our gardening apprenticeships are not at all what you'd expect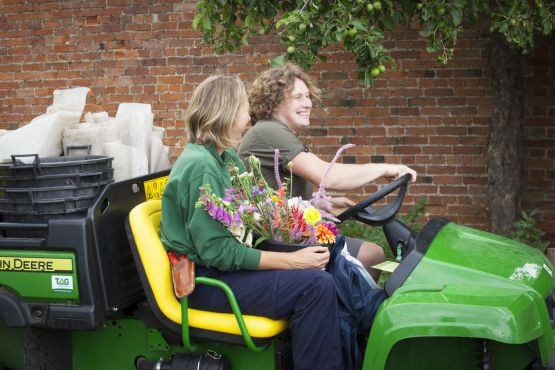 Here at the National Trust, we've got lots of opportunities for budding green fingers to join us and start a career with the largest employer of gardeners in the heritage field.
Love being outside? Ready to explore a career in gardening? Then you might be interested in joining the National Trust as an apprentice gardener. There's a lot of opportunity for progression too, so after your apprenticeship has finished, you could join us as Assistant Gardener or in a variety of other horticulture roles, working your way up to Senior Gardener and Head Gardener.
Never stop learning
Worried that it might be all lawn mowing and hedge pruning? Nothing could be further from the truth. While you will be involved with mowing, cultivation, weed control and planting, working in gardening here means you'll never stop learning. You'll find out how to use a range of machinery and explore different historic planting schemes, as well as learn how to conserve and protect historic landscapes. We'll also teach you about plants from different climates and how to restore neglected parts of gardens, as well as how to work with the public and get them just as excited about our gardens as we are, creating experiences that last a lifetime. You'll be exposed to how we make our gardens beautiful and be able to get creative yourself as you explore everything from colour combinations to the science of soil analysis, too. As an apprentice gardener here, you'll be part of a passionate gardening team that brings together so many elements to create a healthy, colourful, original garden that wows our visitors – and that sense of pride when you see visitors enjoying a garden that you helped create? Unbeatable!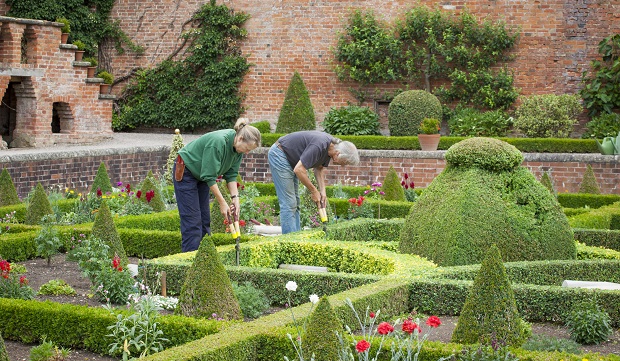 Exposure, excitement and education
Completing a gardening apprenticeship means you're exposed to what it means to be a gardener from day one. You'll work on projects big and small, nurturing plants, filling spaces and learning what it means to be part of a skilled and supportive gardening team. And all this while you study. You'll gain all the necessary theoretical skills during five one-week study courses a year at the Plumpton college in East Sussex. Learning on the job as well as gaining the theoretical knowledge you need, this apprenticeship will help to preserve and pass on an increasingly rare skillset.
As the biggest conservation charity in Europe and with over 700 employed gardeners, you'll be protecting the country's natural beauty – you'll join an organisation that sets out to guard and conserve our nature, environment and heritage, truly impacting people's lives.
Our roles are advertised from the spring onwards on the Apprenticeships page