Shape our future with your fresh perspective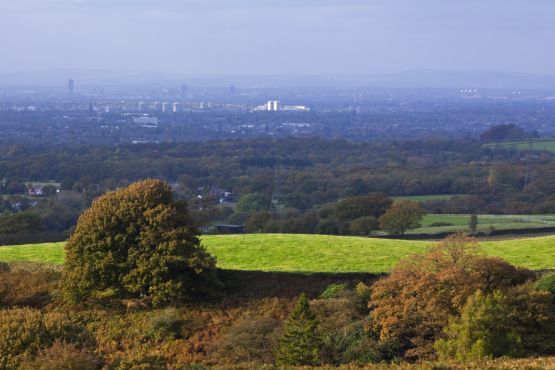 Home to characterful houses, vibrant cities, glorious gardens, atmospheric woodland, rugged coastline, spectacular parkland, misty moorlands, Beatrix Potter and Hadrian's Wall – well, you get the picture! – the North of England is incredibly diverse and incredibly special. We've ambitious plans for the huge variety of rural and urban treasures we look after, but we want to go further; we want to understand opportunities for business growth, help shape urban sustainability, offer more exhibitions and programmes, as well as be in the vanguard of protecting wildlife and nature.
We have identified four key areas of innovation that we want to pilot new approaches to in the North. We're looking for experts who will help us to do this; ideal if you want to become an influential volunteer by joining our Regional Advisory Board. We are looking for specialists who'll bring innovative ideas to the forefront and use their strategic knowledge to make sure we're enhancing our visitors' experience, attracting new audiences and helping raise vital income, too. It's an opportunity like no other; a chance to shape our work and everything we do as you help to grow the nation's love of special places.
Urban design and regeneration
The first key area of innovation is urban regeneration, design and planning. The North is home to lots of metropolitan areas and diverse urban communities. Public parks and green spaces are valued passionately, but Heritage Lottery Fund's recent report, State of UK Public Parks, makes it clear that these much-loved places could be heading towards crisis point. So we have been working on new solutions that will sustain our green spaces. At the same time, we want to find new ways to support local authorities to grow cities and urban spaces, whilst ensuring that this growth goes hand in hand with the protection of green spaces and cultural heritage. How do we retain the unique character of cities such as Manchester, Newcastle and Sheffield, when they are changing so rapidly? It goes back to the very reason the National Trust was founded, promoting access to natural beauty and heritage for all.
Commercial and business growth
We need people with a strong commercial awareness who can advise us on new financial opportunities and income streams. Someone who can see exactly how and where we can grow our income related to outdoor spaces and countryside to help us do more when it comes to conservation. Someone who can help us find new profitable business partnerships and help us to navigate all the changes that Brexit will bring.  
Curatorship and visitor experience
A huge part of what we do is making sure our visitors feel warmly welcome at all of our places and spaces, time after time. And that's why we want to do even more to improve our visitor experience, inspiring the people who visit us and improving their understanding of what we do – and why we do it. Perhaps we need to challenge our visitors with new ways of seeing our collections or tell our intriguing stories in relevant, new ways. We've already got a whole raft of exciting programmes and innovative projects in the North, including our contemporary arts programme, but we want more! Someone with experience of excellent curatorship, used to innovating in the realm of museums, galleries or exhibitions would be an invaluable asset to the board, someone who could help us make our visitors' experience truly unforgettable.
Landscape scale
We want to increase the benefits of a beautiful, natural environment rich in nature and wildlife and also secure the long-term health and productivity of the land on which farming depends. It's a tricky balance – and one that we need to get right. While there are already broad plans in place for areas like the Lake District, where we know we want to move to a landscape scale approach, we need experts to help shape our more detailed strategy. We also need help to build the influential and collaborative partnerships that we need to make a step change in outcomes. The unknown effect of Brexit is a major challenge, but also an opportunity. So we are looking to experts in conservation and managing change to help navigate us through this tricky time.
Are you innovative, ambitious and driven enough to make a change to the world around us through your expertise and ideas? Then we'd love to hear from you: find out more about governance roles at the National Trust.