Making a real, meaningful difference at the National Trust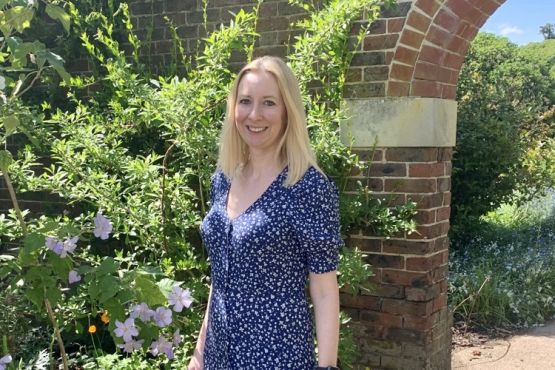 The National Trust's Food & Beverage businesses cover everything from hill-top tearooms to rosette-awarded fine dining, serving fresh, local food in locations all across the UK. Here, Head of Operational Development Fran Brennan shares her journey through the National Trust so far, and what being part of the Trust means to her.
I actually joined the National Trust during a gap year after university. I felt the National Trust would be the perfect place to gain some experience, given its size, and I loved that they were a charity with my kind of values. I joined the Trust as a Food & Beverage Assistant and imagined I would probably stay for about a year. Instead, I was fairly quickly promoted into my first management position. From there, I received all the training and support I needed to work my way up the ladder.
Always focusing on what's next
The National Trust has a culture which celebrates development and progression; and there are plenty of opportunities to do so. Everyone's encouraged to have their own personal development plan and the opportunity to undertake relevant training courses. Dedicated time is set aside so that we can achieve our ambitions and goals, and plan for the next role that might be right for us. At one point, I became a Commercial Consultant looking after multiple Trust properties throughout the South West. Then I grew my skill set further in change management and now my current role is Head of Operational Development within Food & Beverage. The different roles I've been in have given me such a breadth of experience and loads of transferable skills for the future.
There are so many opportunities here. I've had a lot of encouragement from my managers and the culture here is incredibly supportive. It's definitely given me the confidence to apply for some of the roles I've held since. The sky really is the limit when it comes to your development.
Why you should consider the National Trust
Our Food & Beverage business is increasingly integrated with the Trust's strategic vision, and the charitable cause is at the heart of everything we do. To me that means you get the best out of two quite distinct worlds. You're able to work in a fast-paced and exciting commercial environment, telling stories through fresh, locally sourced food and drink. And you get to work for a charity with real values, focusing on important issues like climate change, inclusion, and conservation. You know the part you play – and the role you do – makes a real, meaningful difference, and offers a sense of fulfilment. That's quite a hard thing to find within the Food & Beverage sector and that's what makes working here so unique.