A Brummie good place to work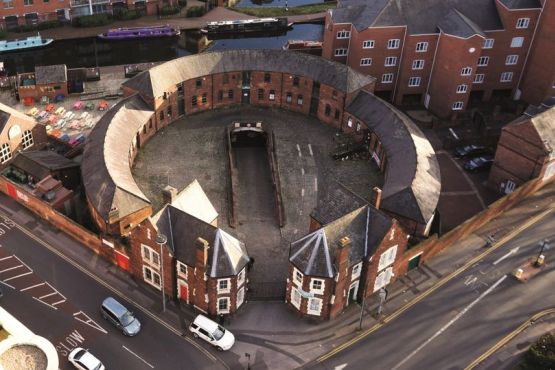 Recruitment open evening
Mon 18 Feb – 5.00-7.30pm at the Back to Backs (next to the Hippodrome)

The National Trust is all about looking after special places, forever, for everyone. Not your average National Trust experience, the Birmingham portfolio includes a range of places, outdoor spaces and new partnerships – all of which speak of the ordinary and extraordinary lives of the people of Birmingham and the Black Country, and the places that are part of the city's identity.
The Back to Backs is the last surviving of Birmingham's 30,000 back to backcourts, originally built in the 19th century for working people, many of whom came to the city from all over the world. Telling the story of migration to Birmingham, visitors can catch a glimpse into the lives of former residents of these overcrowded houses, including George Saunders from St Kitts in the Caribbean, who owned a tailor's shop in Court 15 from 1970 – 2001.
The Clent Hills are an important 'green lung' for the people of Birmingham and the Black Country, offering miles of footpaths, bridleways, easy access trails and breathtaking panoramic views over the Cotswolds, Shropshire Hills and Welsh borders.
The Birmingham team is also undertaking a number of projects that are at the forefront of the National Trust's emerging strategy for urban places. This is about working beyond our boundaries and exploring ways to work with new partners to protect and bring alive the heritage and green spaces that are important to local communities in urban areas.
Our Green Academies Project gives young people skills and opportunities to care for their local green spaces and look after nature on their doorstep. At Moseley Road Baths we are leading a coalition of heritage and community partners to work with Birmingham City Council to find a new future for the internationally significant Grade II* baths in Balsall Heath.
The Roundhouse is a pioneering National Lottery-funded joint venture with the Canal and River Trust to bring an important Birmingham landmark back to life as a place from which to explore the city by foot, bike and boat. Working with heritage organisations across the city, we plan to increase our support for Birmingham Heritage Week and Heritage Open Days.
With the Trust's involvement in these inspiring projects, and even more opportunities on the horizon, this is an exciting time to join the Birmingham team.
Drop in and say hello at our Recruitment Open Evening on Tuesday 18 February for a chat and to find out more.