Create experiences that move, teach and inspire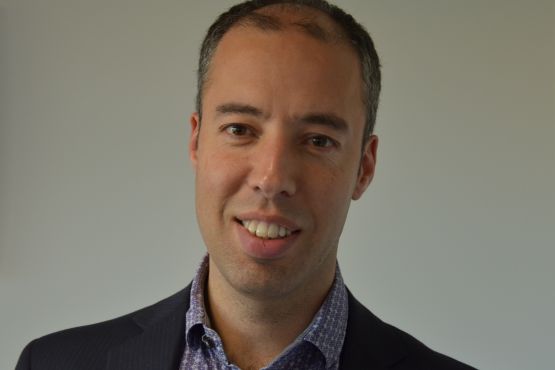 John Orna-Ornstein – Director of Curation and Experience - who joined the Trust's Executive team in June, talks about his vision for the future of our special places and collections as we look to recruit a Curatorial and Collections Director.
"The Trust cares for special places that are beautiful and engaging in themselves, and where new beauty and creativity is inspired. We are an active, relevant part of people's lives. We provide special days out and we contribute to wellbeing. Our places and our work make a difference to many people from many walks of life.
In 2015 we launched our new strategy – "Playing our part". We set out our ambition to create experiences that move teach and inspire. We've invested in growing our curatorial expertise and we're now recruiting for a Curatorial and Collections Director to work with me at the heart of our organisation to successfully deliver our strategy.
Our special places move, teach and inspire. We care for them well, and present them beautifully and thoughtfully. Sometimes we restore our places to their former glory. Sometimes we re-purpose them completely. Not all appeal to the same audiences; Sudbury Hall is a riot of children while entering Kedleston is like stepping back 200 years into a glorious world of lavish, colourful art and history. Dyffrn is an explosion of colour and productivity that extends from garden to Victorian house. Tredegar is a hive of activity, where gardens and house are cared for by local people nurtured by the Trust. Our gardens are key – places where the relationship between people and nature is, literally, closest to home. Each house or garden is distinctive and deliberate. Always, we balance active care with a fierce determination to bring many people close to these special places.
Our collections are the colour and texture and life of our places, indoor and out. We make the most of the connection between objects and our places – we are clear about this, presenting to a high quality and telling stories with confidence. But this special connection between collection and place doesn't hold us back. Our collections are mobile and we are comfortable in re-presenting them in ways that bring new meaning and insight. This might mean creating locally or nationally relevant exhibitions. Or it might mean simply highlighting a single object for its quality or meaning. Visitors engage actively with our objects as well as our places. They are not wallpaper to the visitor experience of our places; they carry the story.
People are at the centre of visitor experience – our people and our supporters. You'll be welcomed with a smile. Our staff and volunteers will understand and communicate the essence of our places. You'll be inspired towards creativity and provoked to think about our cultural heritage. And you'll hear stories that are entertaining and fascinating. Our discovery and conservation work are distinctively different from that of other organisations in the way they involve supporters; we push the limits of citizen science, public archaeology and conservation in action.
Our programming is ambitious. It connects the individual stories of people and place to big themes that resonate today. We create exhibitions, publications and broadcast media that have national as well as local impact. Our programming celebrates creativity and invites people to join in – 50 ways to be brilliantly creative is just a taste of this. Our spaces hold great art from today as well as from the past – the two sometimes blend beautifully and sometimes jar. As we adapt and re-purpose buildings we are brave and distinctive, allowing the past to inspire new creativity.
In all this the National Trust oak leaf is a hallmark of quality. That isn't a collar – it's not a brake on experimentation or doing things that haven't been done before – but it's our expectation as well as that of our public. Carpets held together with tape, cheap blinds that unnecessarily disrupt the connection between garden and house, laminated interpretation sheets and posters, or poorly designed lights that shadow more than they illuminate are not part of the visitor experience.
And all of this is inspired and underpinned by the best research, archaeology, debate, conservation science and design. We are at the cutting edge of discovery as well as preservation. There is focus in all that we do – a small number of key themes guide our work. Our own specialisms and those of our partners bring quality and insight to our programming and our conservation work. And they are clearly visible – in layered content on our website, in our interpretation, and in our programmes.
We are the UK's most important and most loved cultural organisation.
The Curatorial and Collections Director will be advertised on the NT Jobs website from 21st August to 10th September