Daily Variety and a Beautiful Location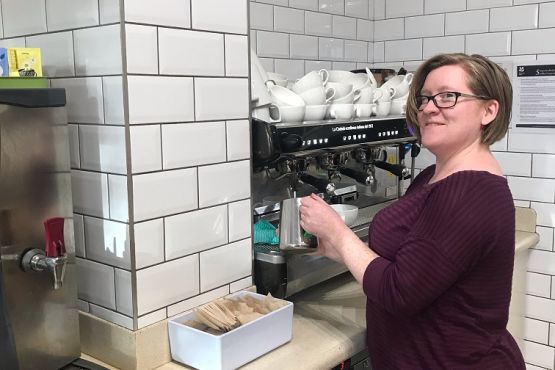 As the Spring air breezes around Sheffield Park, there's definitely a sense of change. With the new season rapidly approaching, not only are the trees and plants awakening, but the birds and animals are beginning to come back to life to welcome in the summer at this beautifully landscaped garden and historic woodland.
With a new season comes fresh new seasonal produce for the Food and Beverage team at Sheffield Park, we caught up with Joanna Maber, Senior Food and Beverage Manager, to find out why she loves her job and what she's looking forward to in the coming months.
What does your role involve?
Lots! – from planning for the year, financial/budget controls, managing a team to deliver excellent customer service, recruiting a great team, working with the whole property team to make Sheffield Park a great place to work and visit, working alongside the team from baking and cooking in the kitchen to making coffees and clearing tables.
What do you enjoy most about your role and what do you look forward to?
The variety, each day is different. The people I meet & get to work with are like family and I always look forward to having another great day where visitors leave happy, and the team have enjoyed their day too.
What was the best part of the day?
When a visitor approached me to tell me how great all the staff were, they could see we were all really busy but everyone was still happy and smiling and making every visitor feel welcome
We have a whole range of visitors, lots of families at the weekend, and lots of couples enjoying a day out together. More recently, lots of dog walkers this afternoon! It must be the nice weather!
Why should someone come and work at Sheffield Park?
Before I worked for the National Trust, I was a catering manager for a big gardens centre chain. Here, we are a great team, each department is willing to help wherever we can. There is so much variety in one day at Sheffield Park and such a beautiful location to work in
Sheffield Park is located just north of Uckfield, East Sussex, and sits on some of the most beautiful parklands in the UK. If you'd like to find out more about working in this stunning location, click here and search for Sheffield Park.