Imagine a different kind of Monday morning…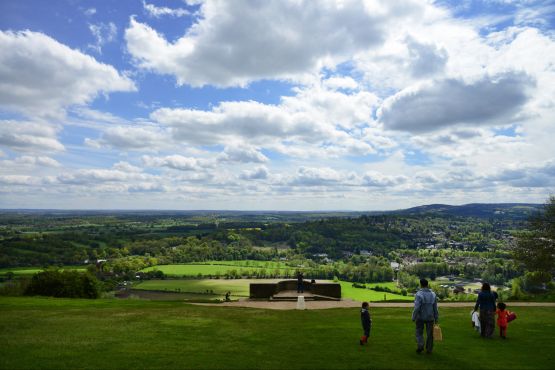 What if your commute was one of the best parts of your day? What would life be like if you could swap your stuffy office for rolling hills? What if you were surrounded by people who were equally as passionate about nature and the outdoors as you? At Surrey Hills, this could be a reality.
Imagine having a role where every day is full of surprises. New things to learn, new people to meet. A job where there's always something to do; something to improve. From the iconic Box Hill to the beautiful Devils Punchbowl at Hindhead, Surrey Hills is a particularly exceptional collection of places and spaces. So it's no wonder that working here goes hand-in-hand with an enormous sense of pride.
How many people can say they work in such a beautiful "office"? We've made some significant changes to restore the natural landscape in recent years and it's truly incredible to see how nature has reclaimed these areas. Driving vital projects like this and witnessing the incredible results that your work has on the nature that surrounds you is what makes this role so meaningful and worthwhile.
The best part of your job? Being able to indulge your passion for the outdoors every day – and instil that passion in each and every colleague who plays a role in driving the strategic plan to preserve this beautiful environment. From curators to conservationists, you'll be surrounded by specialists in their field – all working together to deliver the vision for Surrey Hills. What could be better? From land and tenant management to developing commercial opportunities, the variety is endless. One thing's for sure: Surrey Hills provides a huge opportunity to turn passion into profession. 
We're excited about what the future holds for the Surrey Hills, the future talent that will help enhance this unique portfolio and provide outstanding experiences for the many who enjoy these amazing places all year round. And when there's time to spare, there's nothing better than taking your family for a relaxing walk around the Hills and showing them what your hard work has made possible.
If you're interested in finding out about opportunities in our Surrey Hills portfolio, click here.