Jane: IT Apprentice to IT Project Co-ordinator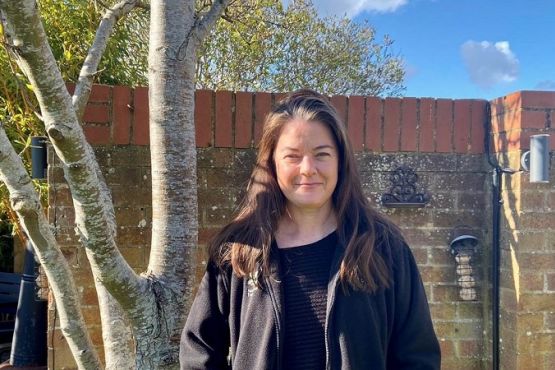 Jane enrolled on the Business Administration level 3 apprenticeship as part of our IT Academy and on completion was able to apply for a secure role in the wider team.
Why did you first choose to apply for an apprenticeship?
Having worked in administration and customer service roles for 25 years and with a renewed thirst for learning I made the decision to scaffold my skills and experience with a formal qualification. The benefit of an apprenticeship was that I could continue to earn while working towards the qualification. The apprenticeship being with the National Trust, an organisation I have supported and valued for many years, was the icing on the cake!
Best thing about the apprenticeship?
The people – from my mentor, the team I was placed with, and everyone else I have met. Everyone has been supportive, encouraged my development and wanted me to succeed.
Any challenges?
Once I got immersed in my role, I had to be disciplined in ensuring I balanced my learning and on the job training as well as being prepared for assessments with the apprenticeship provider.
Have you done anything that you didn't expect whilst on your apprenticeship?
I wasn't expecting to be part of such a big apprenticeship community. Being part of the IT Academy and being able to share experiences, seek advice and support from other apprentices and mentors was invaluable.
Also being able to visit properties and volunteer. I have assisted rangers with coppicing at Basildon Park, created arts and crafts projects with young supporters at Lacock and learnt how to clean a 19th century carpet at Stourhead.
What happened at the end of your apprenticeship?
At the end of my apprenticeship, a project coordinator role within IT became available. I applied for the role and am really pleased to say that I was successful! My apprenticeship and working for the National Trust was such a positive experience and I am so grateful to be continuing with the Trust and extending my knowledge with a new role and team.
Any advice for anyone thinking of doing an apprenticeship?
I had high expectations going into my apprenticeship and it didn't disappoint. If you have a genuine interest in the qualification/training that the apprenticeship is offering, gaining work experience, and earning a salary while you learn is the bonus. Enjoy it!