Recreating lost gardens at Hanbury Hall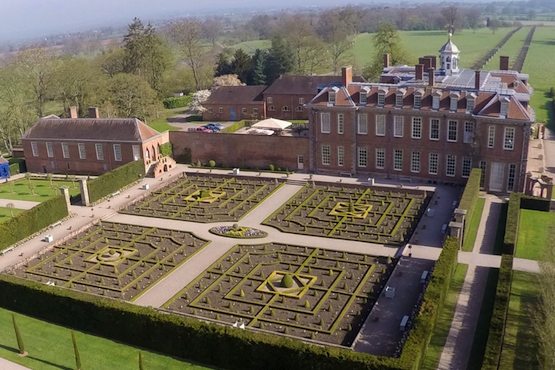 At Hanbury Hall, Gardens and Outdoors Manager Neil Cook has had the once-in-a-lifetime opportunity to recreate some of Britain's oldest gardens, designed by George London in the early 1700s. Neil worked with archaeologists and historians to uncover the garden's fashionable past and secure funding to restore these unique formal gardens. Using the original plan, detailed drawings from a 1730's survey and archaeological evidence, Neil and his team spent 23 years lovingly recreating a range of contrasting garden rooms, including an intricate sunken parterre, bowling green, grove, fruit and formal vegetable gardens, plus a wilderness with an obelisk and circler pond.
The finished garden is now welcoming over 165,000 visitors each year and Neil continues to perfect it as plants reach maturity and new opportunities arise. In 1994 Neil spent time at the Boboli gardens in Florence learning about citrus cultivation, because Hanbury boasts a magnificent orangery, and in 2015 he visited Het Loo Palace in Holland to learn more about traditional planting in early Dutch gardens.
The formal gardens at Hanbury make up only half the area which can be seen today; Neil and his team also look after a mushroom house, walled garden, orchard and eighteenth century ice house, all surrounded by nearly 440 acres of parkland.