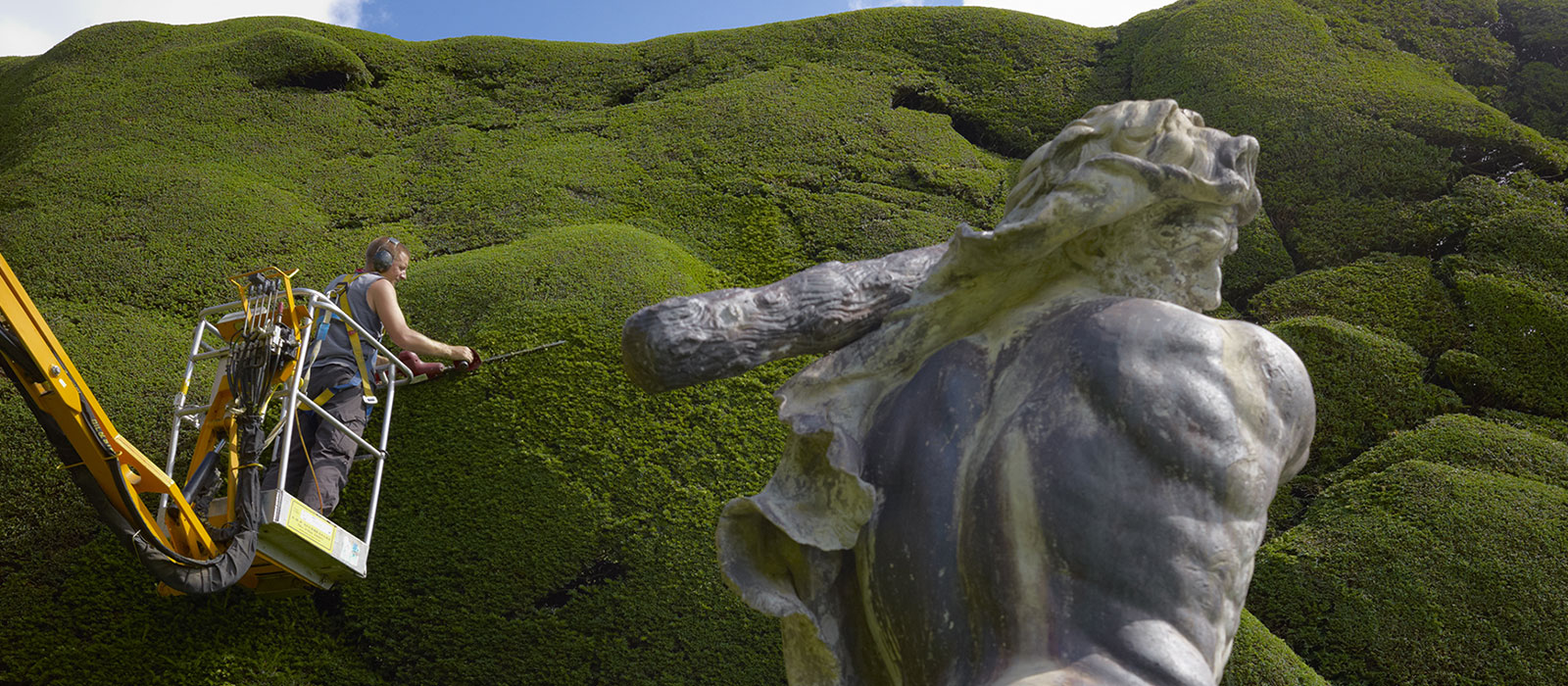 If you have a passion for gardens and gardening heritage, we need your help to care for some of Britain's most treasured places and special plant collections.
We look after such a wide range of gardens, from the world-famous ones like Sissinghurst in Kent and Bodnant in Wales, to lesser known but highly-cherished gardens such as Overbecks in Devon and Goddards in York. The gardens and parklands we care for provide so many opportunities for our gardeners to learn and develop. One day you could be training fruit, growing produce for the café or looking after a lawn. The next you might be planning a new border, carrying out historic research or creating new interpretation. As a gardener, there will always be something new to learn while you grow your career with us.
With over 24 million visitors to our places there will also be ample opportunities to share your passion with others, and you can always be sure your work is appreciated.
We're passionate about the science and art of horticulture, and the gardens in our care encompass over 500 years of horticultural heritage. So, if you're interested in combining traditional techniques with the latest thinking around plant health, sustainable practices, nature conservation and gardening peat free, a National Trust garden is the place to be.
The things we do for you
We want you to learn, discover and develop your career. And we'll do everything we can to offer you the training, support and development that you need to achieve your goals. This could, for example, include helping you to study for a professional qualification appropriate to your career, trying something new or moving into a different business area. We'll work with you to plan your development in a way that's right for your needs.
Investing in you
Induction. Your learning in the Trust starts with your induction. Whatever role you're here to do we'll explain what to expect, show you where to go and make sure you understand your new environment before you get going. 
Personal career progression development programme. One size doesn't fit all when it comes to development. Tailored to you our 'Grow Your Own Career' approach is in place to help you identify where you see your career heading, and the best ways to get there. 
Learning resources. We all learn in different ways and respond to different styles. It's what works for you, whether that's on-the-job training, flexible e-learning or one-to-one support. And in an organisation of our size and diversity, there's plenty of room to develop and places to go.
Future Engage and Deliver leadership programme. If you're in a management role we'll support you to become a better leader through our 'Future Engage and Deliver' leadership programme. The programme is designed to make sure you're well-equipped with the skills and confidence to lead your teams to deliver our plans.
Professional subscriptions. If you need to hold a qualification for your role, from either a legal or professional point of view, we'll cover the cost of your membership fee. We'll need to see that it's part of your continuous professional development, though.
Employee volunteering. Volunteers are the lifeblood of the National Trust and many other charities. That's why we'll give you every opportunity to get involved with some volunteering outside the Trust. It's also a brilliant way to try new things, learn new skills and meet new people. So we'll give you up to five paid days per year to do your bit.
Secondments. Secondments are an excellent way for you to gain and practise new skills in real life situations, preparing you for a potential next career move. They usually last from three to 12 months – ideal for temporary or project roles.
Gardening people
I've worked in horticulture for 30 years, including a spell as a National Trust Head Gardener, and have developed many skills that I can now use to support other gardeners. A brilliant aspect of my work is the diversity of experience it provides, whether I'm helping with planting schemes, development projects, recruitment, conservation, engagement, plant health or compost bays, it's all challenging and hugely rewarding. I also really enjoy having the opportunity to connect with so many incredible places and the people who care for them.

I work as a propagator for the Plant Conservation Centre where we propagate rare and important plants to help conserve our living collections. I've also worked as a Gardener and Senior Gardener for the National Trust. Every day is different and varied which has helped me develop a wide range of skills. I love working for an organisation which embodies my ethics and is working towards positive change in so many areas. I feel privileged to be able to work in and with nature and to be able to help preserve so many beautiful and important landscapes. 

I love working for the National Trust because I get to spend each day at a really special place, and work alongside talented, knowledgeable, committed and friendly people. I enjoy using a combination of technical skills, knowledge and creativity to help conserve these places, for everyone. I can see the impact I have each day, and it's rewarding to hear from visitors how they have enjoyed and connected with the garden. There are lots of opportunities to make a difference for both present and future generations.

I've worked for the National Trust for 16 years and enjoy being creative in an outdoor environment, especially fruit tree training and topiary. I've benefitted from the National Trust's training programmes, which includes visiting many other gardens. I enjoy interacting with the public about the work I'm doing and the property I work at, as well as seeing others appreciate the work we do, and sharing my knowledge with our volunteers. I love the sense of community and feel proud to work for an organisation which aligns with my values and invests in conservation.