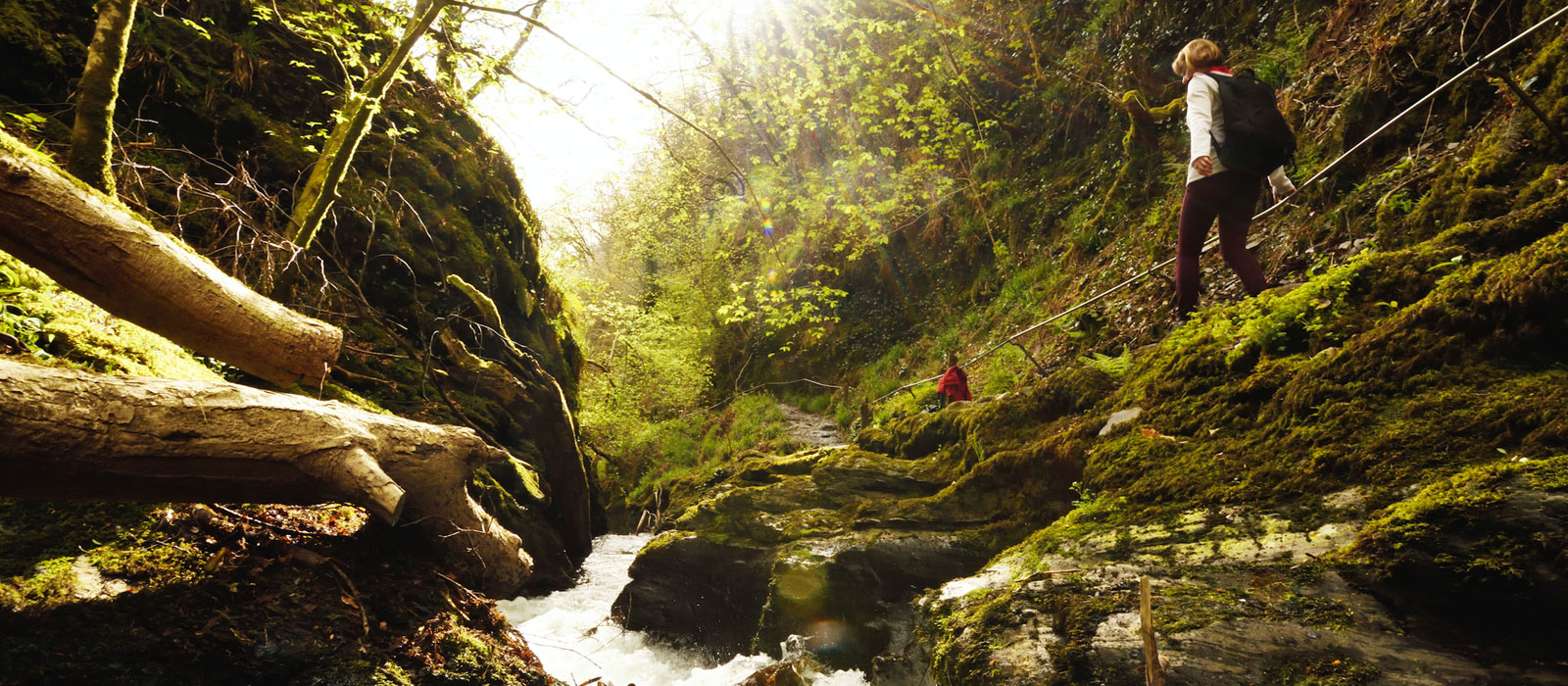 We're keen to open up new routes to working at the National Trust. That's why we're continually growing the number and range of apprenticeships we offer. So that you can earn while you learn and take care of the special places and spaces that matter to you.
Our apprenticeships are open to everyone and offer paid work-based learning opportunities that will help you set the course for a future career in the cultural heritage sector and beyond. You don't need to have previous experience or lots of qualifications to apply, although volunteering might give you a taste of what the role could involve. All you really need is GCSE Grade 4 (or C grade) in English and Maths, and we'll support you to gain these qualifications if you don't have them already.  We're an equal opportunities employer and a member of the Apprenticeship Diversity Champions Network. We welcome applications from everyone regardless of age, disability, gender reassignment, marital status, maternity, race, religion or belief, sex and sexual orientation.
Our apprenticeships vary in length, challenge and structure, depending on the occupation you're training for. They'll always last for a minimum of 12 months but in most cases run for longer. All apprenticeships involve off-the-job training, supported by a dedicated mentor and a separate training provider. This could involve either the training provider coming to your workplace or you attending college and varies depending on the role.
Our friendly teams will be on hand to welcome you when you start and answer any questions you might have. You'll also be assigned a dedicated line manager and a mentor to give you all the support you need throughout your apprenticeship. While we can't guarantee a permanent role at the end of your apprenticeship, we encourage everyone to apply for roles within the Trust and we'll also support you to look for suitable positions elsewhere.
The things we do for you
We want you to learn, discover and develop your career. And we'll do everything we can to offer you the training, support and development that you need to achieve your goals. This includes the opportunity to volunteer outside of the Trust and giving you access to resources that can help take your learning further. We'll work with you to plan your development in a way that's right for you.
Investing in you
Induction. Your learning starts with your induction. Whatever role you're here to do, we'll explain what to expect, show you where to go and make sure you're comfortable in your new environment before you start. 
Personal career progression development programme. One size doesn't fit all when it comes to development. Tailored to you, our Grow Your Own Career approach is there to help you identify where you see your career heading, and the best ways to get there. 
Learning resources. We all learn in different ways and respond to different styles. Whether it's on-the-job training, flexible e-learning or one-to-one support – it's what works for you. In an organisation of our size and diversity, there's plenty of room to develop and places to go.
Employee volunteering. Volunteers are the lifeblood of the National Trust and many other charities. That's why we give you every opportunity to get involved with some volunteering outside the Trust. It's also a brilliant way to try new things, learn new skills and meet new people. So, we'll give you up to five paid days volunteering each year to do your bit.
We work hard to ensure that our recruitment process is inclusive and accessible to all. You can read about some of the adjustments we can make and the ways we can support your application on our Supporting you page. Below, you'll find useful tips and advice for how to approach your application and prepare for your interview.
We receive a lot of applications, and these are our top tips to help your application stand out:

Check your spelling – ask someone else to check it if you can, so you can be sure it reads clearly
Answer the questions you've been asked, be concise and link it back to the advert and job role
We don't expect you to have loads of experience – just lots of enthusiasm and be keen to learn, so make sure that shines through
Answer all the questions – don't leave any gaps
If you're applying for more than one location, we'll ask you to identify your top three. This is so that we only interview you once across a maximum of three sites and the line managers from those sites can interview you together
Your application will still be considered by all the other sites you have applied for and you may be invited to the next stage with them as well
If you're relocating, research the area and review accommodation availability and transport links – we want you to make the right choice for you
We'll usually interview you online with the line managers from the location you applied for. Please do let us know if you may need any adjustments to this process – we want you to be comfortable and confident. If you progress to the next stage, we'll invite you to the site to meet the team (and cover your travel expenses if needed), be given an overview of the site (this may be outside, depending on the role so we will let you know if you need to bring some comfortable shoes and coat if it's a bit chilly) and maybe do a practical activity (depending on the role). We will let you know more details beforehand. This is your chance to ask us questions and get a feel for the role and location. Remember, this is your future career – you're interviewing us too. Here are some hints and tips to help you prepare for our selection process:

Before your online interview

Check your connection – we can arrange a test call if that helps
Select a suitable location where you won't be disturbed
Think about your backdrop – try to remove any distractions if you can
Make sure your computer is plugged in – you don't want to have a flat battery
Dress for success – this will help you feel more confident and comfortable
Research the National Trust – use our external pages and read the stories from our current apprentices on this page – you can never be too prepared
Think about what questions you want to ask us – this is about your future too

During the interview

Be ready to talk about yourself – we want to find out more about you and why you've applied
Ask for questions to be repeated if needed – we won't mind
Pause if you need to and take time to think about your answers – we'll always make sure there's plenty of time
Don't be afraid to make notes as you go and ask any questions you have at the end
Try to relax – we already know you have potential, that's why we are interviewing you
The majority of our roles go live in April for an August or September start, including roles in rangering, gardening and IT. Others in different teams are on an ad hoc basis throughout the year, so please do keep checking back, as when we go live with these roles, they'll be advertised via the links below.
Roles are determined by the business need, based on both the location and requirement, and more opportunities are being launched all the time as our offer grows.
All our apprenticeship roles are advertised via the Government's find an apprenticeship service and also on UCAS, as well as via the link below.
View our current apprenticeship opportunities
Please email apprenticeships@nationaltrust.org.uk if you have any questions (but be advised we cannot review or accept CV's or applications) and we'll be happy to help. Good luck!