Tim Parker: Gardens and Countryside Manager (Chartwell Portfolio)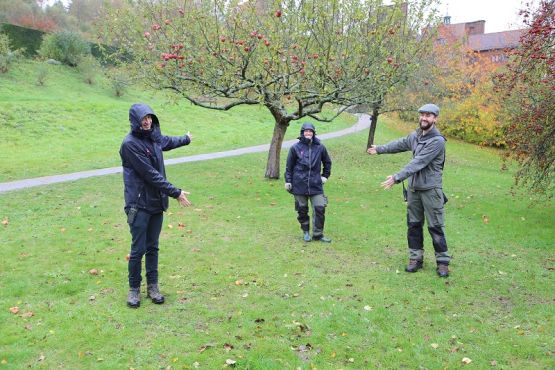 Tim talks about the unexpected additional benefits he and his team experienced on their site when they hosted a gardening apprentice and how it helped the wider team in many different ways.

Why did you want to host a garden apprentice at your site?

There was a real wide range of reasons. We felt that our portfolio offered a good range of different garden types to be able to offer a good balance of many different gardening skills and also believed it would be good and inspiring for the existing team to be able to share their knowledge and pass that on and hoped this would bring about a freshness and positivity to the team. We never expected the role to be an additional member of staff in terms of resource however hoped there would be a bit of a lift.

There was also the opportunity to network with other gardens and an external college. Ultimately the aim and hope was that we all learnt, whether it be relearning old skills or new ones as the industry progresses and moves forward. An added bonus was the opportunity to provide key line management experience to team members that may not have had this opportunity, providing growth potential within our core team.

What has been the benefit to your site?

Without doubt hosting an apprentice has brought about real positivity and belief in the entire team. A nurturing, supportive spirit has come about and it has inspired professional development throughout the outdoor team as well. As the apprentice worked across the three gardens this also supported a long-term aim of a one team approach in our portfolio outdoor team.

What has the benefit been to your apprentice of doing the apprenticeship?

Our apprentice has gained a host of horticultural skills in addition to the theory to gain key background information. She has been able to put all the theory into practice on a daily basis within a busy garden portfolio open to the public which is key to embedding understanding and worked alongside a passionate and friendly team (their words not mine). It has enabled her to gain key experiences working through two full seasons during a time of heightened restoration work in all three of our gardens, this is not a set of gardens that are sitting still. The net result is that she has passed the apprenticeship with a distinction and has been able to find ongoing paid employment in horticulture. Quite simply an experience that she will never forget. Probably a highlight for all of us including the apprentice was putting together a National Trust show garden for Hampton Court Flower Festival in 2019 that went on to win 5 gold stars, the highest accolade for a trade stand.

What has been the highlight for you as a manager?

I haven't directly managed our apprentice however I have witnessed her grow and develop, not just in terms of horticulture but in overall confidence in the work place here at the National Trust which is different again to anything she had come across previously. The biggest highlight is seeing the apprentice not only pass, but with flying colours and also within a difficult job market securing paid horticultural work. Our apprentice left us on a Thursday and then started her new role on the Friday. It goes to show it has all worked, they have said themselves that an apprenticeship in the National Trust speaks volumes externally.

Any other comments

We look forward to hosting another apprentice in the future as the experience has been both great for the apprentice but also the wider team.