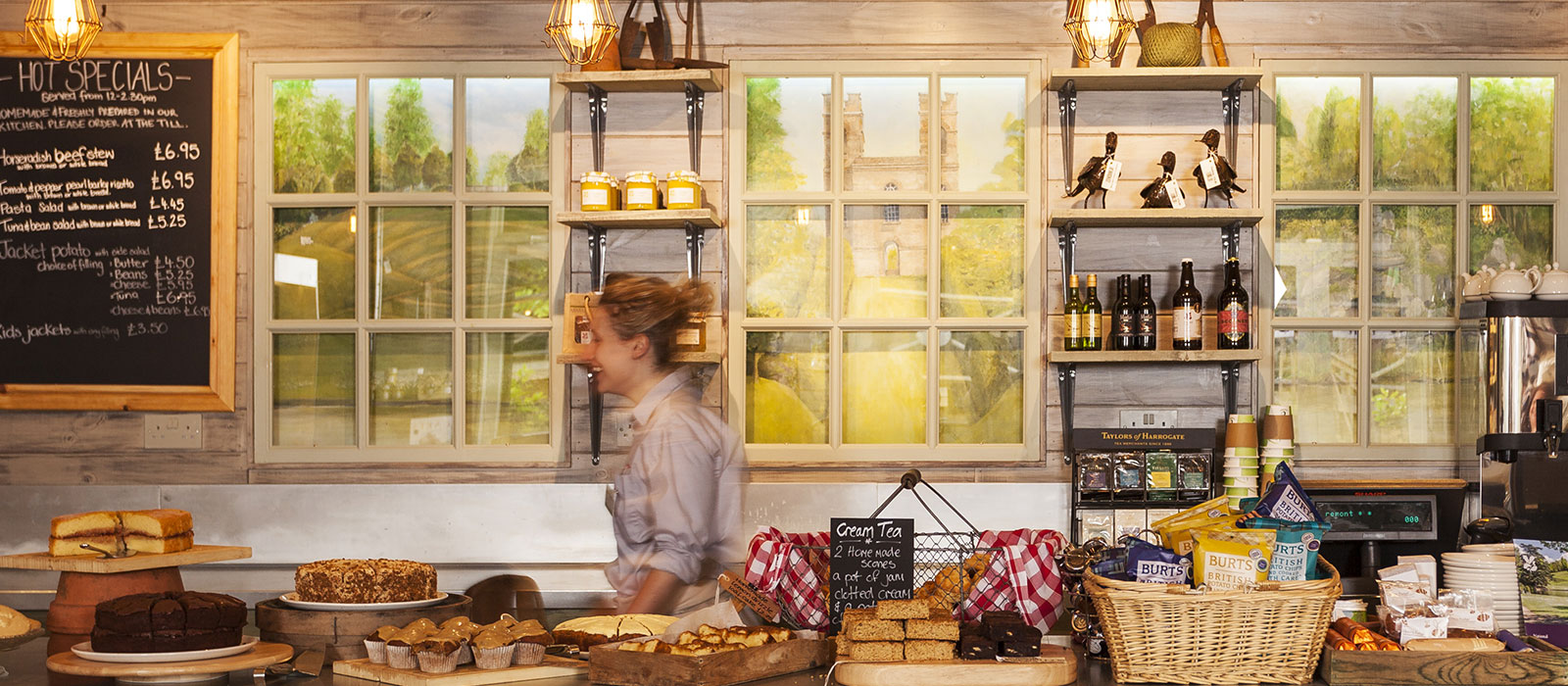 Passionate about food? Want to work with fresh, grown-on-site seasonal ingredients in amazing locations? Then, look no further. If you think Food and Beverage at the National Trust is all quaint cafes and afternoon teas, you couldn't be more wrong.
We are one of the UK's largest food and beverage businesses – covering everything from hill-top tearooms to rosette-awarded fine dining in converted barns and 61 pubs across England, Wales and Northern Ireland. Serving up fresh, local, excellent quality food for some 26 million people a year generates over £20 million pounds of profit. Every penny of which is reinvested right back into our important conservation work. And you know what? We're just getting warmed up. With big growth plans and lots going on here, it's a great time to join one of our passionate food and beverage teams. Working with people who love food just as much as you do, you'll enjoy the buzz and pace of serving up delicious, wholesome dishes and providing outstanding service in some of the nation's most beautiful settings. 
Whether you join us as a Food and Beverage Assistant, Cook, Head Chef or Food and Beverage Manager, you'll share our enthusiasm for fresh food and unique dining experiences. We think it's important that customers know where their food has come from so we use local and seasonal produce, lots of which is grown in our own kitchen gardens or by tenant farmers or local suppliers. The National Trust Cookbook is the framework all of our food and beverage teams use to make sure we're linking our relationship with food with the uniqueness of our places. After all, food and beverage is crucial to our cause and crucial to our future. Variety and challenge will always be on the menu in our restaurants – all 300 of them – so if you want to work with great teams and incomparably fresh produce, join us. 
The things we do for you
We want you to learn, discover and develop your career. And we'll do everything we can to offer you the training, support and development that you need to achieve your goals. This could, for example, include helping you to study for a professional qualification appropriate to your career, trying something new or moving into a different business area. We'll work with you to plan your development in a way that's right for your needs.
Investing in you
Induction. Your learning in the Trust starts with your induction. Whatever role you're here to do we'll explain what to expect, show you where to go and make sure you understand your new environment before you get going. 
Personal career progression development programme. One size doesn't fit all when it comes to development. Tailored to you our 'Grow Your Own Career' approach is in place to help you identify where you see your career heading, and the best ways to get there. 
Learning resources. We all learn in different ways and respond to different styles. It's what works for you, whether that's on-the-job training, flexible e-learning or one-to-one support. And in an organisation of our size and diversity, there's plenty of room to develop and places to go.
Future Engage and Deliver leadership programme. If you're in a management role we'll support you to become a better leader through our 'Future Engage and Deliver' leadership programme. The programme is designed to make sure you're well-equipped with the skills and confidence to lead your teams to deliver our plans.
Professional subscriptions. If you need to hold a qualification for your role, from either a legal or professional point of view, we'll cover the cost of your membership fee. We'll need to see that it's part of your continuous professional development, though.
Employee volunteering. Volunteers are the lifeblood of the National Trust and many other charities. That's why we'll give you every opportunity to get involved with some volunteering outside the Trust. It's also a brilliant way to try new things, learn new skills and meet new people. So we'll give you up to five paid days per year to do your bit.
Secondments. Secondments are an excellent way for you to gain and practise new skills in real life situations, preparing you for a potential next career move. They usually last from three to 12 months – ideal for temporary or project roles.
Food and Beverage people
Sarah

Food and Beverage Manager

Working at the National Trust is not just a job; it's a career and an opportunity to develop. You'll be supported in whichever direction you want to go.  

David

Food and Beverage Manager

At Killerton, all of our produce has a story that can be traced; from the cider we press here ourselves, to the man who breeds our meat for the restaurants. We've also recently won six of the National Trust's Fine Farm Produce Awards, which celebrate what we've made here on the estate.