Sam: Project Management apprentice on Associate Project Management level 4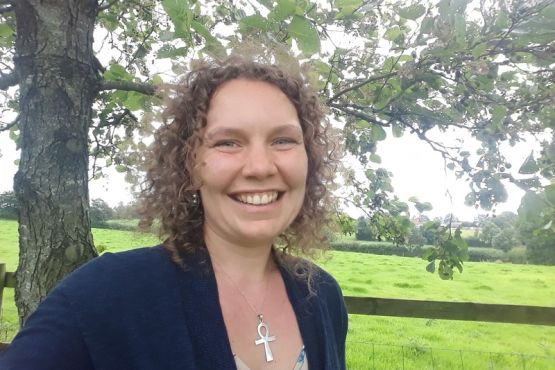 Sam is based out of our Head Office Heelis in Swindon and transferred to her apprenticeship from an internal role and now has the opportunity to develop in an area she is interested in through supporting projects in outdoors conservation.
Why did you want to do the apprenticeship?
I love learning new skills and doing an apprenticeship is a great mix of study and on the job work. The coordinative aspects of my previous roles have been what I've most enjoyed so project management felt like a natural next step. Doing a level 4 apprenticeship is giving me the opportunity to learn the areas of project management that I've not had experience of and develop areas that I'm more familiar with. It feels so valuable to be able to apply what I'm learning directly in my role.
Best thing about the apprenticeship?
Project management is all about people and it's been a fantastic opportunity to meet and get to know colleagues from different departments, regions and properties and to network with staff in all sorts of different roles. A big part of this apprenticeship for me was also the opportunity to work on outdoor conservation projects and to network particularly with people in the field. I wanted to learn more about the types of roles there are in this sector and reflect of which of those I'd like to progress into. I've had some really helpful conversations with people who have shared with me their experiences and advice.
Any challenges?
Getting used to the ebbs and flows of project work and also settling into balancing study and work took me a bit of time. But after a short while my studies were underway, I was running and supporting projects and building my portfolio. Both my manager and tutor have both been really supportive with finding a good balance of study and work.
How have the Training Provider supported you?
My tutor swapped modules around so that the study topics and evidence gathering are more in-line with the stage of the project that I'm working on at the time. They've also been happy to have extra meetings when I've needed them just to give me the confidence that I'm on track and to help me identify opportunities for portfolio evidence.
Plans for the future
My manager has been so brilliant at finding projects and learning opportunities that are of particular interest to me. It's encouraged me to really ask myself what I want from my career and, what feels like a rare opportunity to steer my work towards my interests. This is going to help me to grow a CV that I'm both enthusiastic about and proud of. I have a particularly keen interest in tree planting projects and ancient woodland restoration work and am taking advantage of opportunities to improve my technical knowledge in this field. I'm also learning that the project management skill set is easily transferable to other roles so, even if I chose a different path to purely project management, the skills and knowledge I'm gaining will stand me in good stead for many career paths.
Any advice for anyone thinking of doing an apprenticeship?
Apprenticeships are a great way to study new skills and, uniquely, give you the opportunity to apply that new knowledge and skills as you learn. As an apprentice, so many people have been keen to share development opportunities with me, I've been really impressed at the Trust's culture towards apprentices. I can't quite believe how much I've learnt, not just from the course, but the people I'm working with. If you're looking for a way to open more doors, develop new skills and meet new people try an apprenticeship!