Hayley: completed the Business Administration Diploma level 3 as an upskilling apprentice.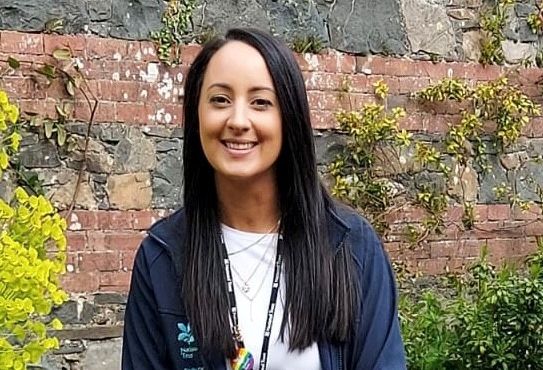 Hayley wanted to develop her administration skills when she started a new role within the National Trust and the apprenticeship was the perfect solution and since completing has been promoted and now is mentoring and supporting her team to complete their apprenticeships.
Why did you first choose to apply for an apprenticeship?
I saw it as an opportunity for me to develop my skills and knowledge within business administration. I had just started in my post as a business services coordinator and was new to National Trust. I had previously worked in management and retail and felt I would like to sharpen my administrative skills for this new role, and was delighted that there was this opportunity to do so.
Best thing about the apprenticeship?
That it works around my job and workload. The majority of the apprenticeship links to the day to day work I do, from providing the evidence to being able to discuss the work I produce. The apprenticeship brought back many skills previously learnt but maybe not used since University and it was great to be learning and putting to use what I learnt in my role.
Any challenges?
Time management is key, I really tried to dedicate a few hours a week to the work needed for the apprenticeship and be strict with this allotted time. Also, Covid-19 impacted on my learning experience as I was in the middle of my apprenticeship when this happened and I began working from home. However, my trainer was amazingly helpful and we conducted all visits, discussions and chats virtually online which worked well.
Any benefits?
This apprenticeship was a real refresher for me to develop and sharper my administration, communication, information gathering skills which in turn helped me become more confident in my role.
How have the training provider/college supported you?
I had a lot of support from Emma, my trainer. We met every few months before Covid-19 and then virtually online in 2020. Emma was always there to answer any questions I had, go over the workloads and asks and provide guidance when it came to professional discussions or exams. If my workload in my job became heavy Emma was completely understanding and would have extended my deadlines for workbooks to be returned, which gave me piece of mind that this apprenticeship would never impact hugely on my day to day work. The college also provided support when it came to taking exams during Covid-19. I agreed to taking 3 exams in one day to reduce travel and exposure, and these where undertaken on Belfast campus in a large room with a moderator.
What are your plans for the future?
After completing my apprenticeship, I was successful within a job interview and promoted to Business Services Lead which I was delighted with. My plans for the future are to continue to progress and develop in my new role and build on my career within National Trust.
Any advice for anyone thinking of doing an apprenticeship?
I would say that the apprenticeships are extremely beneficial, great to learn and develop yourself and to have your work give you the opportunity and time to do this is amazing. The apprenticeship provided me with a Level 3 Diploma in Business Administration which I will always have for my CV and I could build on this into the next level if I wanted to learn more. My advice would be to take the opportunity provided, these apprenticeships are designed to work around you and your role and time you have to dedicate to it whether you complete in a year or two years the trainer and college will work with you.