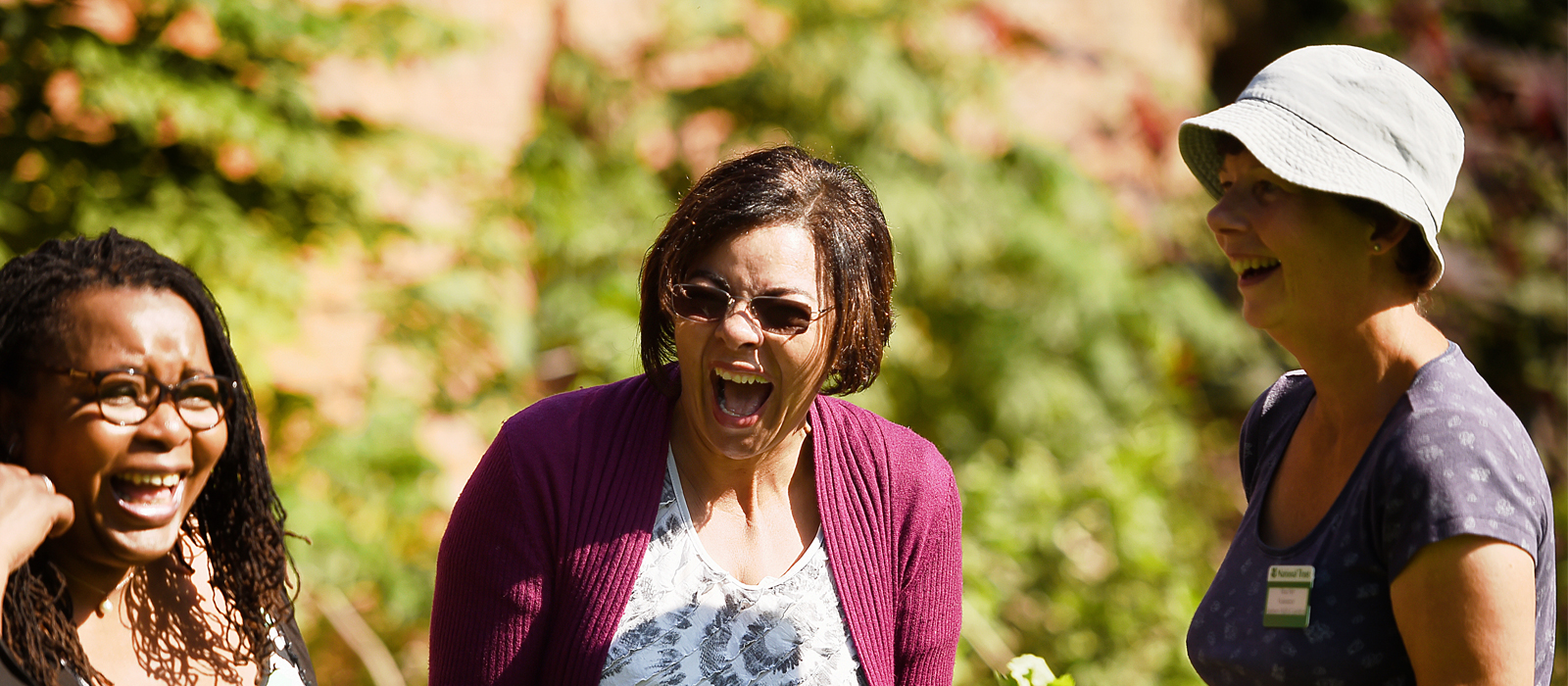 For everyone, for ever starts with every one of us.
At the National Trust, our motto is 'For everyone, for ever.' These aren't just words on a page. They are the guiding principle that underlies what we do and how we do it from the moment you start your application. We know that making that promise a reality depends on building teams that reflect the diversity of the communities we serve and creating an inclusive culture that enables every single person in all our teams to thrive.
We're working hard to ensure that everyone feels like they belong. We're actively listening to those within and beyond our organisation. We're continually evolving so that everyone who joins us and works here feels respected, championed and empowered to do their best. You can find out more about what that means both here and on our 'Supporting You' page, where we've detailed examples of how we can help with adjustments during the recruitment process. It's an ongoing journey and we want you to be a part of it.
Our Inclusion Council brings together the chairs of our Race Equity Network, LGBTQ+ Network and WorkAbility Network and representatives from our Executive Team, including the Director-General. The council provides the space that ensures our networks have a strategic input into the Trust's direction, can champion inclusion, equity and diversity, and acts as a forum to discuss under-represented staff's experience including delivering and monitoring any necessary solutions.
These networks are our Employee Network Groups (ENGs). They are networks comprising and led by staff from under-represented groups across the Trust, each supported and championed by a senior level Executive Sponsor. Each network is different, but all of them provide a safe space for colleagues to come together and share experiences, feedback and suggestions. They enable colleagues to work together and have a strong voice in determining what changes could be made across the Trust to create more equitable workplaces. Colleagues are free to determine their own level of involvement in any network.
Race Equity Network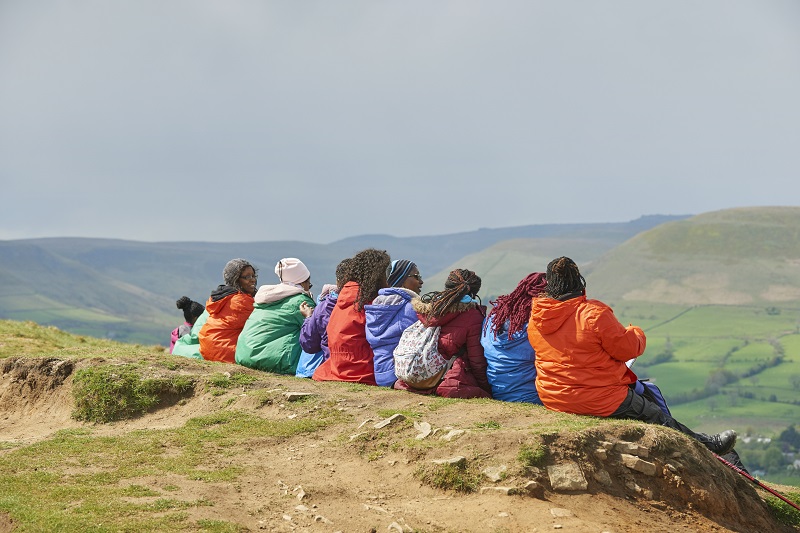 Who we are
The Race Equity Network is a network for and led by people of colour who work and volunteer at the National Trust. We work together and with colleagues throughout the Trust to inspire change and achieve racial equity so that we are truly for everyone, for ever.
We work on all kinds of projects and initiatives to make this a reality. From prioritising joy and fairness to responding to the need of people who have experienced racism, we always look to support and challenge the Trust to eliminate policies, practises, attitudes, and cultural messages that reinforce differential outcomes by race. As a network we help colleagues across the Trust draw strength from our differences and work in solidarity with other marginalised groups wherever possible.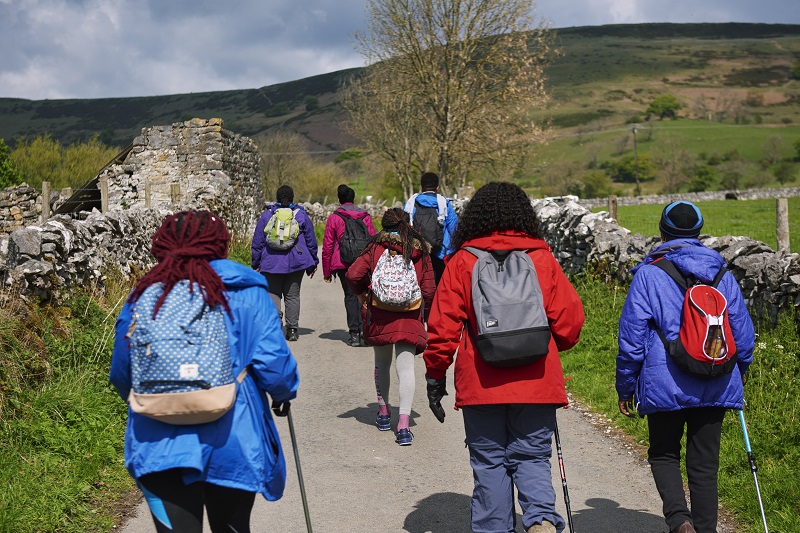 Aims and achievements
Over the past year, we have launched our first talent accelerator programme for people of colour, implemented an overarching organisation-wide objective to better represent the communities we serve and made improvements to the Trust's recruitment approach to improve equity. We're continually growing our network and learning how we can build the best possible space for people of colour to champion each other.
As Covid restrictions ease, we're hoping to return to meeting in person again.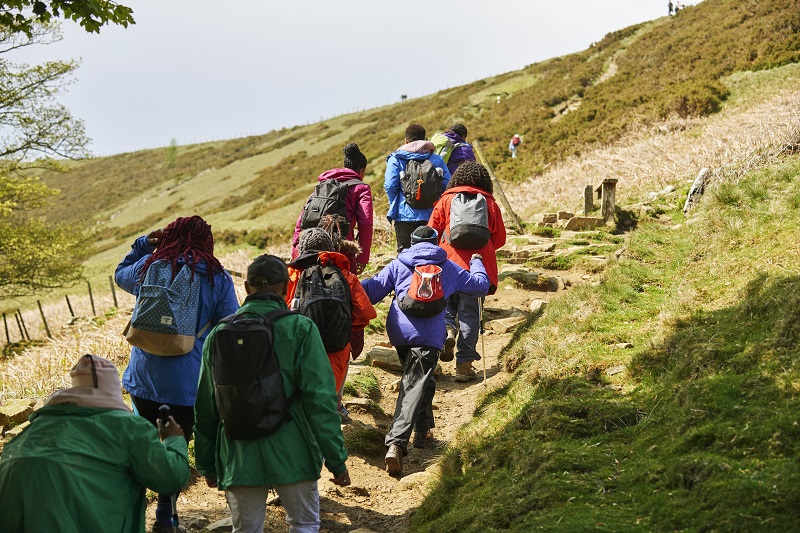 Hear from our executive sponsor
"I feel privileged to undertake this work hand in glove with the two co-chairs of the network as the issues of inclusion, greater representation, and equity of opportunity within our amazing institution for people of colour is something I am deeply passionate about. At a very practical level, I meet with the co-chairs every other week so that I can keep really close to the work they are doing within the network.
"I have learnt loads through taking on the role. It has been humbling work and I have developed a much greater understanding of the issues impacting colleagues of colour – this in turn allows me to be a better sponsor. I have also had the delight of meeting fantastic, passionate, brilliant colleagues from all over the organisation that I might not normally meet in the course of my work."
Harry Bowell, Executive Sponsor
WorkAbility Network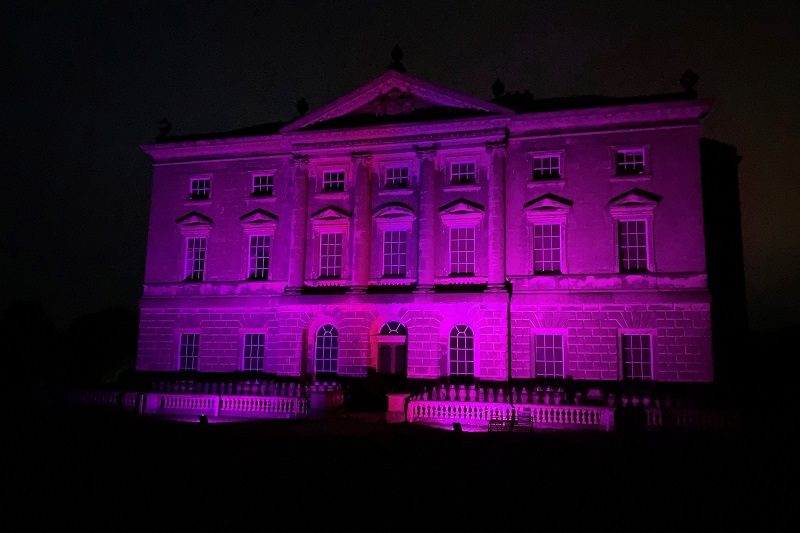 Who we are
The WorkAbility Network was set up in 2020 to provide a safe space and network for colleagues across the Trust who identify as disabled. Our members share their experiences, ask questions, support each other, and suggest ideas for changes needed across the organisation to ensure all disabled colleagues feel welcome and supported in their job.
The network helps colleagues belong here and brings our voices together so we can effect real change across the Trust. Colleagues can bring any challenges they face or suggestions for improvements, and we decide together which we think we should focus on. This could be anything from implementing organisation-wide changes in day-to-day working styles, to developing events for colleagues across the Trust to learn more about building an inclusive culture.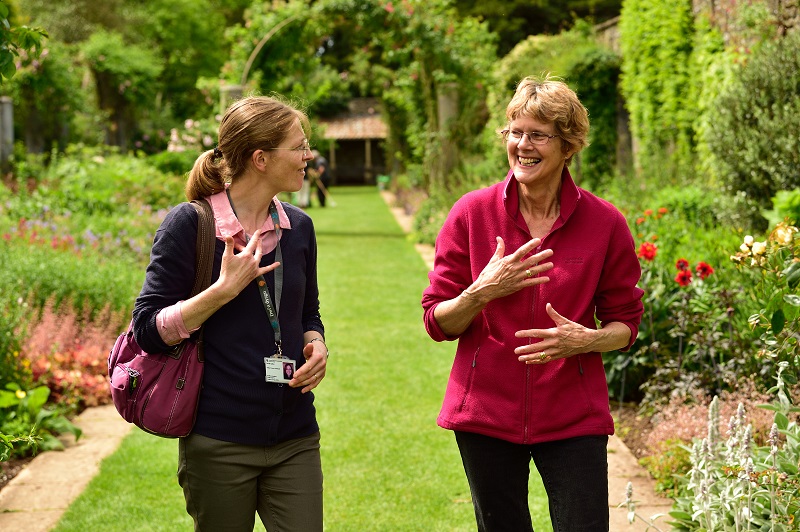 Aims and achievements
A lot of our work in 2021 was focussed on reasonable adjustments resulting in a well-defined and fair process that all colleagues can access on internal networks. We made sure disabled colleagues were represented in remote working policies, for example, by ensuring all digital meetings include live subtitling and automatic option to receive a transcript of any meeting. We also helped develop key calendar events to raise awareness of the range of disabilities, including PurpleLightUp as part of the global movement to celebrate and draw attention to International Day of Persons with Disabilities, held annually on 3rd December. This work has enabled us to support growth of confidence and knowledge across the Trust.
In 2022, our aim is to grow the network and continue to build confidence and understanding about disability, the barriers disabled colleagues face and ways all colleagues can help the Trust become more inclusive.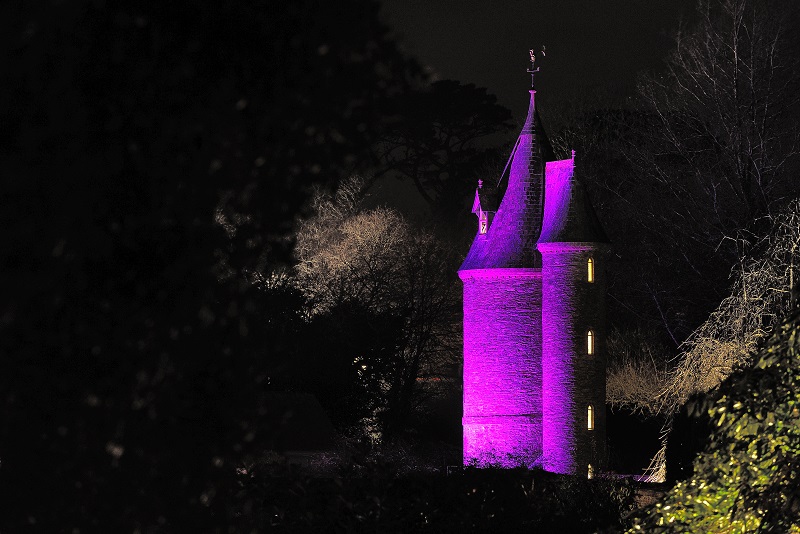 Hear from our executive sponsor
"The network is just over a year old yet it's already having a really positive impact – as a safe and supportive space for disabled colleagues, and as a force for change at the National Trust, so that we become a better workplace for disabled people. The lived experience and insight shared by the group is having repercussions – on the Trust as a workplace, but also on the services we provide to external customers."
Celia Richardson, Executive Sponsor
LGBTQ+ Network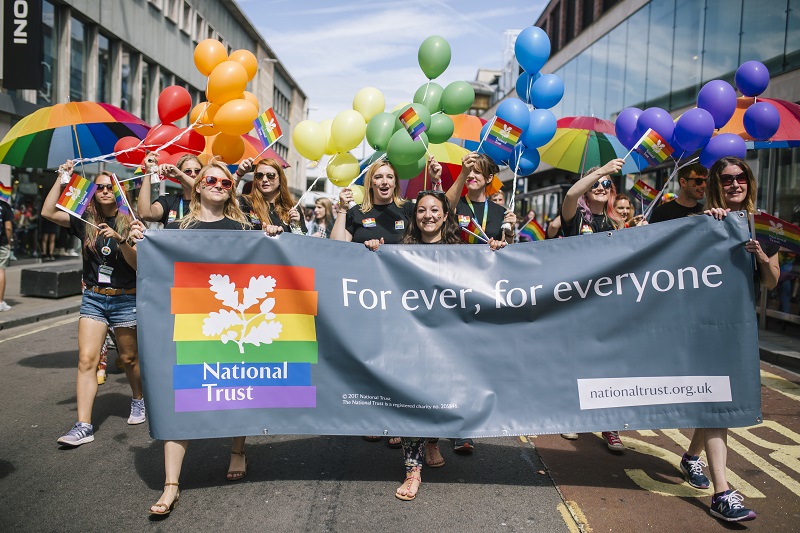 Who we are
The LGBTQ+ Network was set up in 2017 after the National Trust ran a series of exhibitions exploring how many places under our care were home to and shaped by people who challenged conventional ideas of gender and sexuality. The network was set up that year to give colleagues and volunteers who identify as LGBTQ+ a space to support each other and a collective voice to help create a fully welcoming and inclusive workplace.
We play a number of important roles at all levels of the Trust. We give all LGBTQ+ colleagues a space to share their concerns and suggestions around working here, encourage allies to promote inclusivity and inform and influence the Trust's approach to LGBTQ+ colleagues. We also help raise the profile of LGBTQ+ colleagues, promote Pride planning and work with the Trust on any relevant challenge.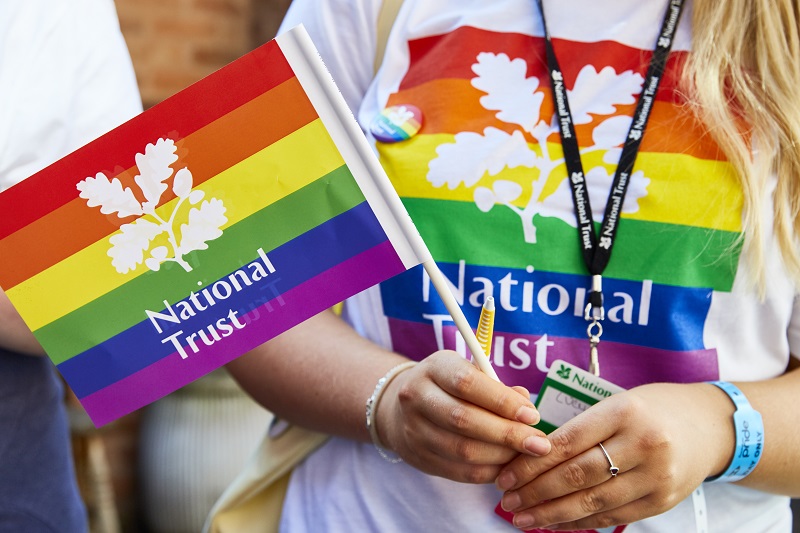 Aims and achievements
Since we were set up, our biggest achievement has been visibility. Visibility of our community is essential in creating an equal workplace, and our attendance at Pride events and engagement with allies up to executive level have been major factors in making this happen. The latter has meant that colleagues and leaders now have a deeper understanding of our community that has led to more inclusive policies and processes across the Trust.
Going forwards, we want to continue this work. We have recently appointed two new Co-Chairs and want to re-establish our presence at in-person Pride events. We'll also be holding regular discussion forums where network members can engage with the latest research on LGBTQ+ histories throughout the Trust and wider sector.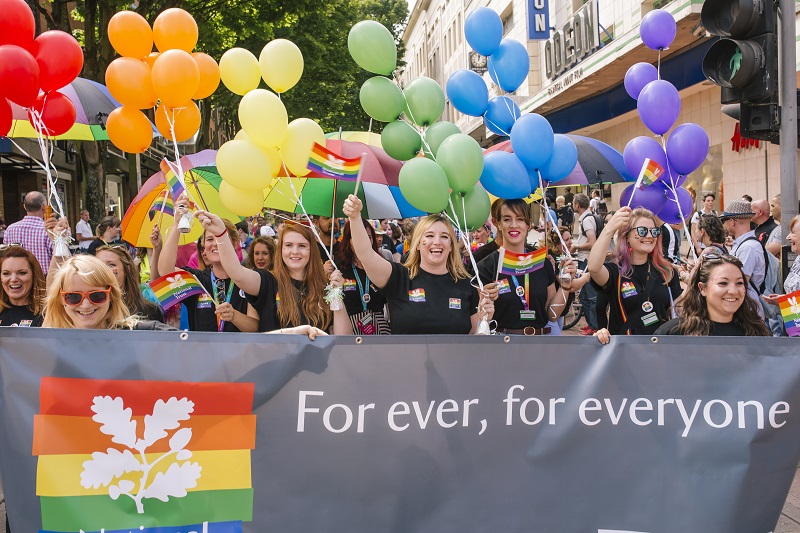 Hear from our executive sponsor
"It's a huge privilege to be both an ally and a sponsor to the network, working alongside the co-chairs to improve the experience and inclusion of colleagues who identify as LGBTQ+. Over the last five years, it has been wonderful to see the network grow and flourish in both members and confidence.
"I have learnt so much through working with the network and I have a much greater understanding of the issues impacting our LGBTQ+ colleagues. It's been such a wonderful and enjoyable experience and I am lucky to work with so many passionate, open, kind and committed colleagues in the network, who want to make a difference at the Trust."
Tina Lewis, Executive Sponsor