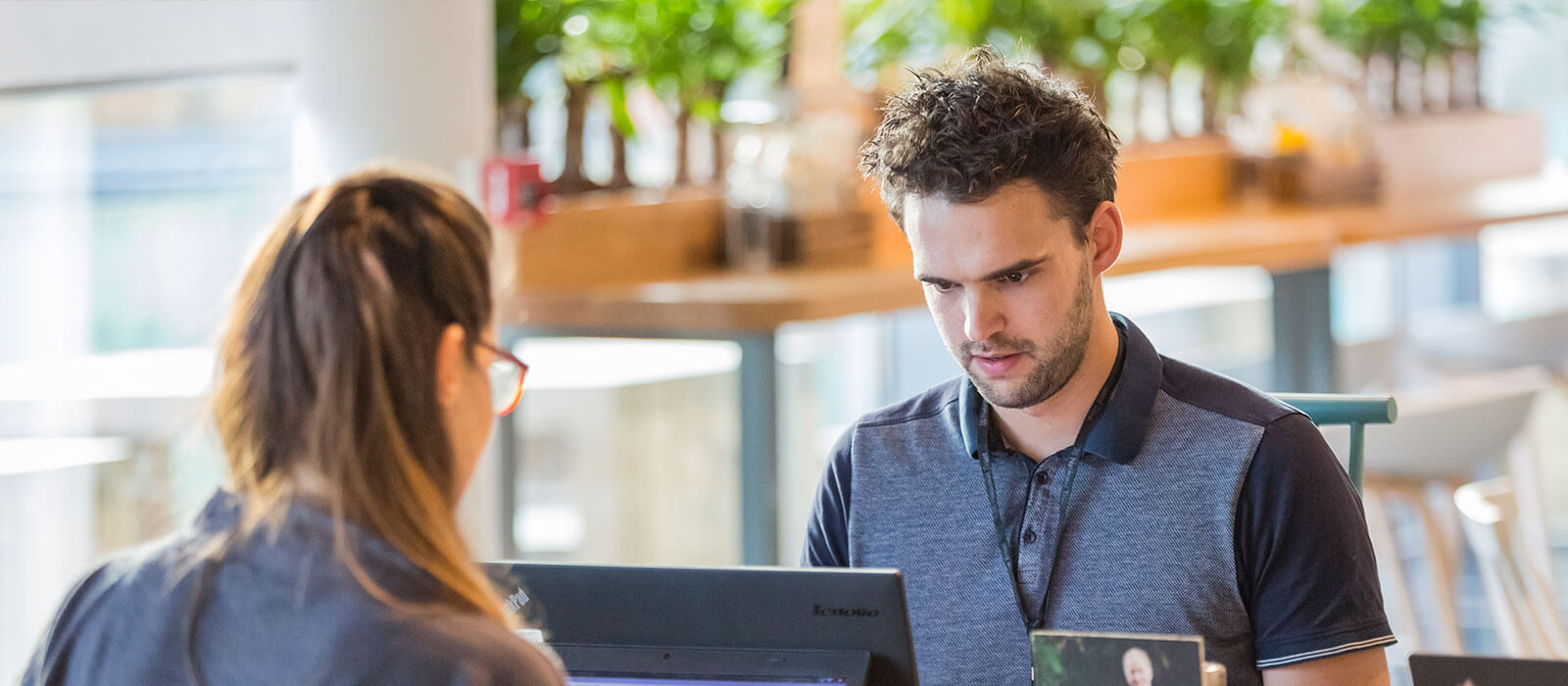 Simpler, smarter, better. Our IT operation is undergoing a £multi-million transformation. It's a whole new chapter for our technology and infrastructure – and you'll help to make it as brilliant as possible.
It's a huge time of change here in IT. Our recent Systems Simplification Programme (SSP) is transforming our technical infrastructure beyond recognition. Best-in-class cloud-based data warehousing, a new responsive website and apps, a 1600 EPOS solution, a new finance system and management information (MI) reporting suite – all just the first steps on an exciting technology roadmap, that will underpin our strategy. It's the biggest transformation project in our history, set to deliver great benefits for the organisation and better the way we connect people and places. Which, of course, provides great opportunities for IT professionals joining us. 
We're working towards a simpler, smarter, better approach to IT and that makes for a dynamic and enthusiastic atmosphere. The support, investment and sponsorship from the senior executive team means there's a real focus on innovation across the team. Joining our fast-paced, forward-thinking IT operation, you'll be empowered to deliver sophisticated solutions for our people and places. It's not just about the here and now either. As we continue to optimise the way we do technology, we can offer you a breadth of challenge and the opportunity to be imaginative in your approach as you make a difference to our future. 
The things we do for you
We want you to learn, discover and develop your career. And we'll do everything we can to offer you the training, support and development that you need to achieve your goals. This could, for example, include helping you to study for a professional qualification appropriate to your career, trying something new or moving into a different business area. We'll work with you to plan your development in a way that's right for your needs.
Investing in you
Induction. Your learning in the Trust starts with your induction. Whatever role you're here to do we'll explain what to expect, show you where to go and make sure you understand your new environment before you get going. 

Personal career progression development programme. One size doesn't fit all when it comes to development. Tailored to you our 'Grow Your Own Career' approach is in place to help you identify where you see your career heading, and the best ways to get there. 
Learning resources. We all learn in different ways and respond to different styles. It's what works for you, whether that's on-the-job training, flexible e-learning or one-to-one support. And in an organisation of our size and diversity, there's plenty of room to develop and places to go.
Future Engage and Deliver leadership programme. If you're in a management role we'll support you to become a better leader through our 'Future Engage and Deliver' leadership programme. The programme is designed to make sure you're well-equipped with the skills and confidence to lead your teams to deliver our plans.
Professional subscriptions. If you need to hold a qualification for your role, from either a legal or professional point of view, we'll cover the cost of your membership fee. We'll need to see that it's part of your continuous professional development, though.
Employee volunteering. Volunteers are the lifeblood of the National Trust and many other charities. That's why we'll give you every opportunity to get involved with some volunteering outside the Trust. It's also a brilliant way to try new things, learn new skills and meet new people. So we'll give you up to five paid days per year to do your bit.
Secondments. Secondments are an excellent way for you to gain and practise new skills in real life situations, preparing you for a potential next career move. They usually last from three to 12 months – ideal for temporary or project roles.
IT people
Nicole

IT Service Management Lead

Providing IT at the National Trust has a different set of challenges; combining multiple sites of landscapes or historic properties with cutting edge IT solutions provides exciting opportunities.

We're using ITIL process to drive our business processes and our innovations to provide a stable IT environment. We're continually driving for higher standards and it's great to be involved in that.

Kevin

IT Business Partner

It's an exciting time to work in IT at the National Trust, as we're doing so much to incorporate technology into making properties more visitor friendly. For example, we are installing public Wifi in a number of our places and using tablets to give more depth to our interpretation and help bring places to life for more of our visitors.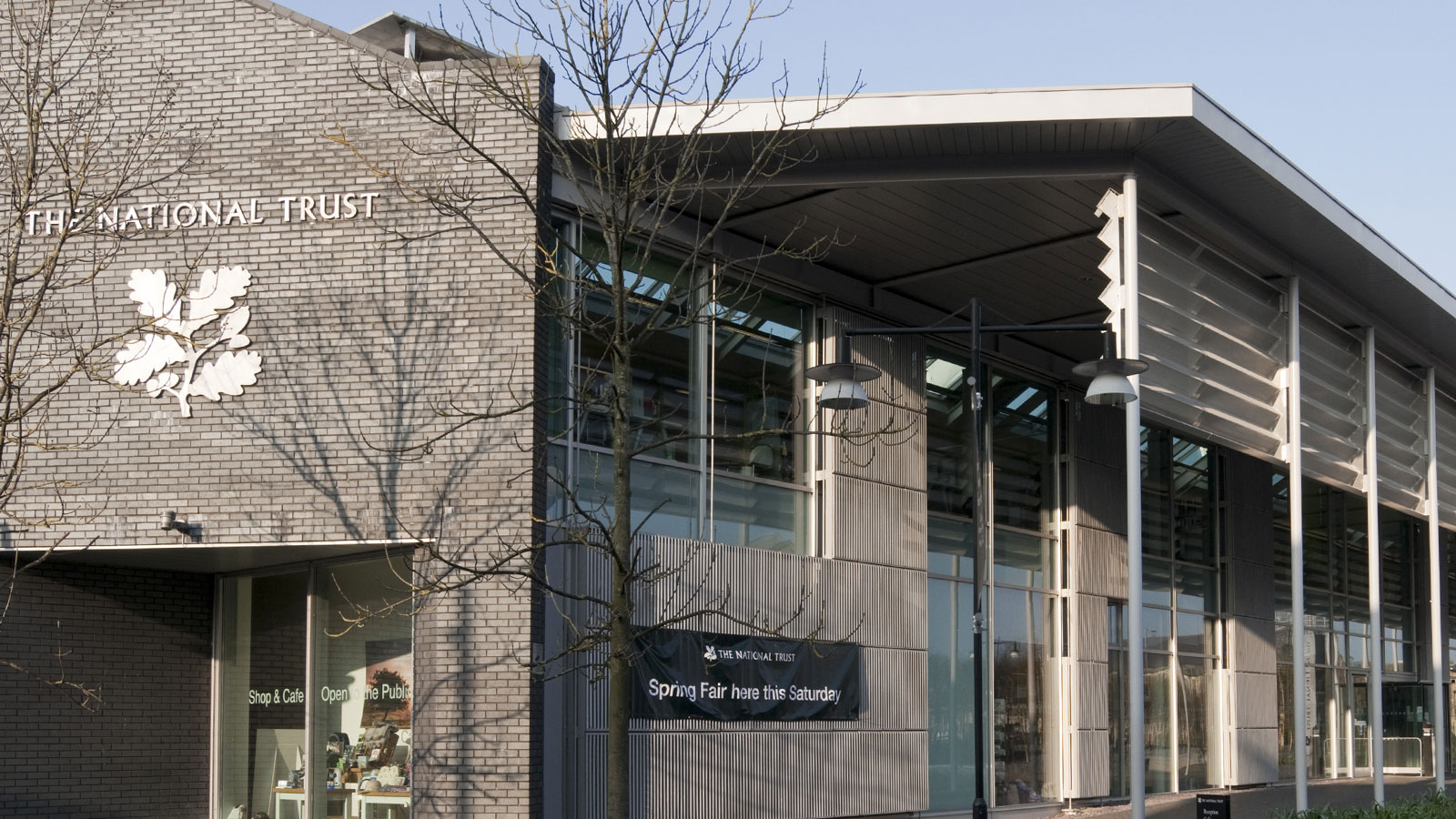 Take a look around
Our award-winning central office is far from what you might expect a typical 'Headquarters' to look like. Uniquely designed and crafted using materials from the places we look after, it's both innovative and environmentally friendly.