Communications and Marketing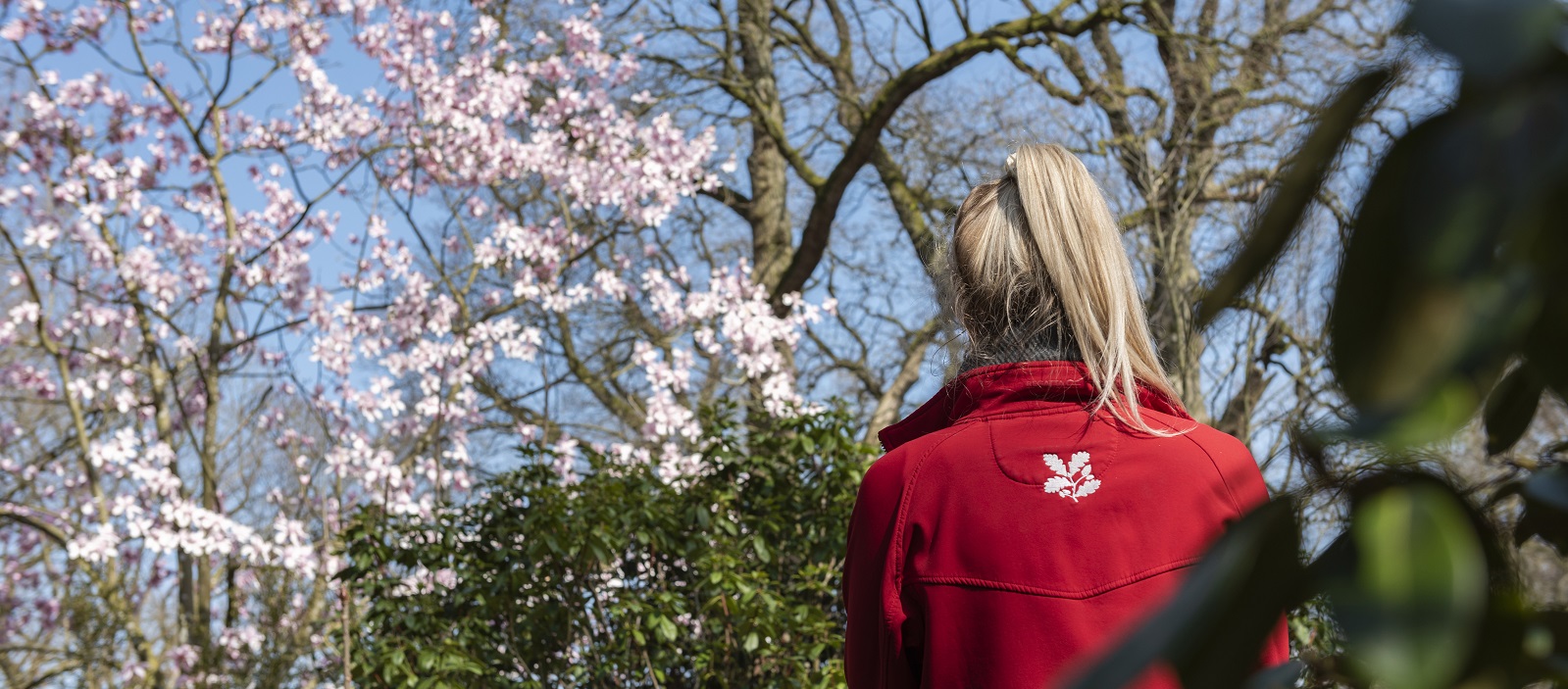 We're a famous charity brand that's been on quite a journey, with vital work to do now and in the future. We're standing up for nature, beauty and history, and we'd love you to join us and bring your own special skills to the cause.
The Communications and Marketing directorate plays a crucial role in the Trust. We tell the remarkable stories that come bubbling up from all the places we look after. We promote the mission and cause of Europe's biggest conservation charity, and we show how everyone can get involved, everyone can make a difference.
So what's next for Communications and Marketing? We'd like you on board, to help us to reach more people. Many millions share our founding belief that nature, beauty and history are for everyone: how do we speak to them? How do we show them that our work, and what we stand for, is relevant to them and matters to the world?
This isn't transactional marketing. Yes, you'll need to be disciplined and hardworking as well as creative and inspirational. But most important of all you'll believe in this cause, in protecting and caring for places so people and nature can thrive. And whatever your role, you'll have the power to make a genuine impact on the future of the National Trust.
What we've been up to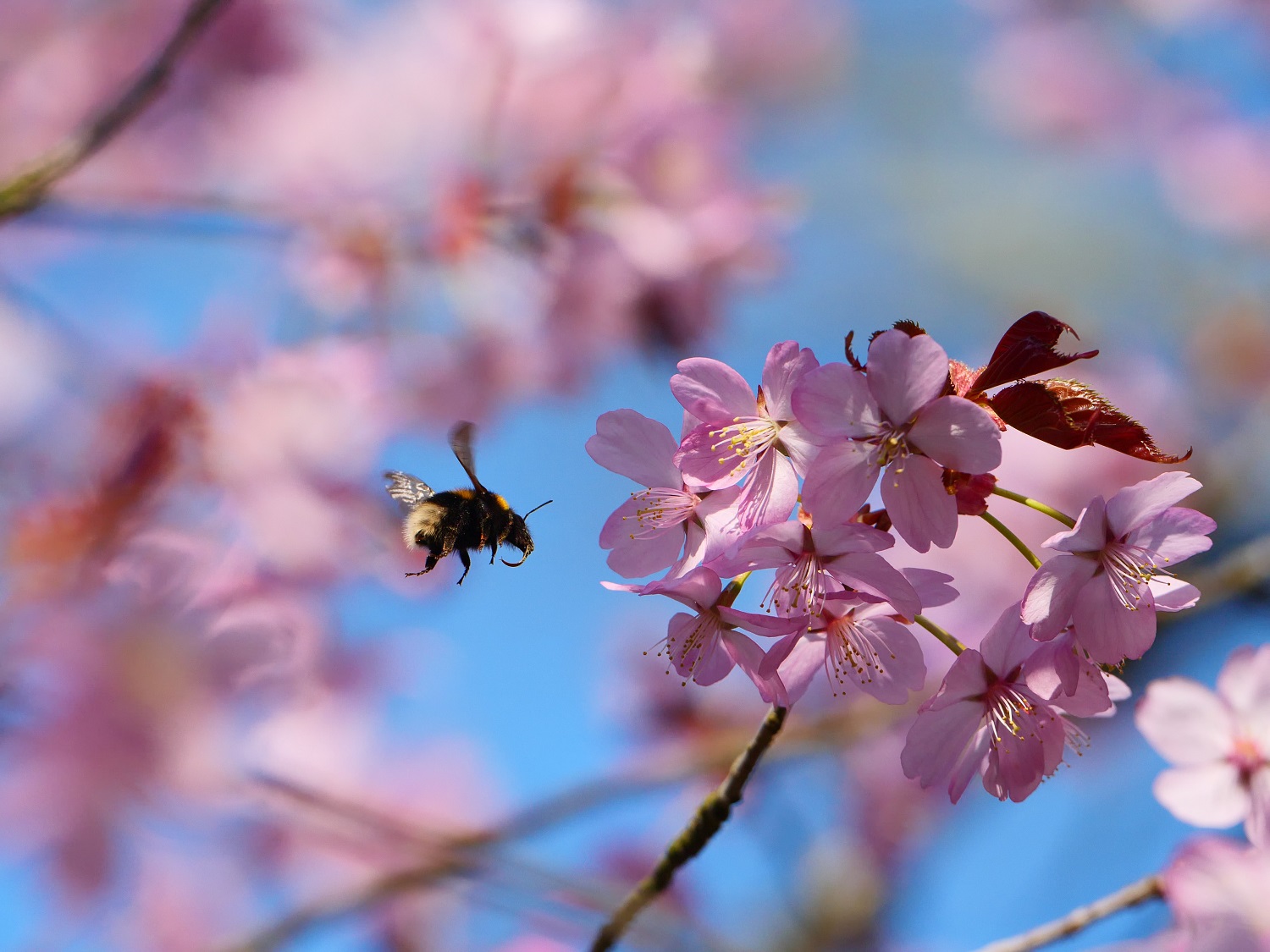 Our Blossom Programme
Blossom takes place every year, in the spring, and signals hope, thanks and renewal throughout the country. It helps raise support for the Trust's cause and it embeds our role in creating national experiences, making connections with nature and working with others to achieve conservation at scale. All of this supports the Trust's wider strategic ambitions. Each year we support blossom tree planting projects, public engagement, community involvement and cultural programming around blossom as the season unfolds. And it's up to the communications and marketing community to get this programme the support and attention it deserves.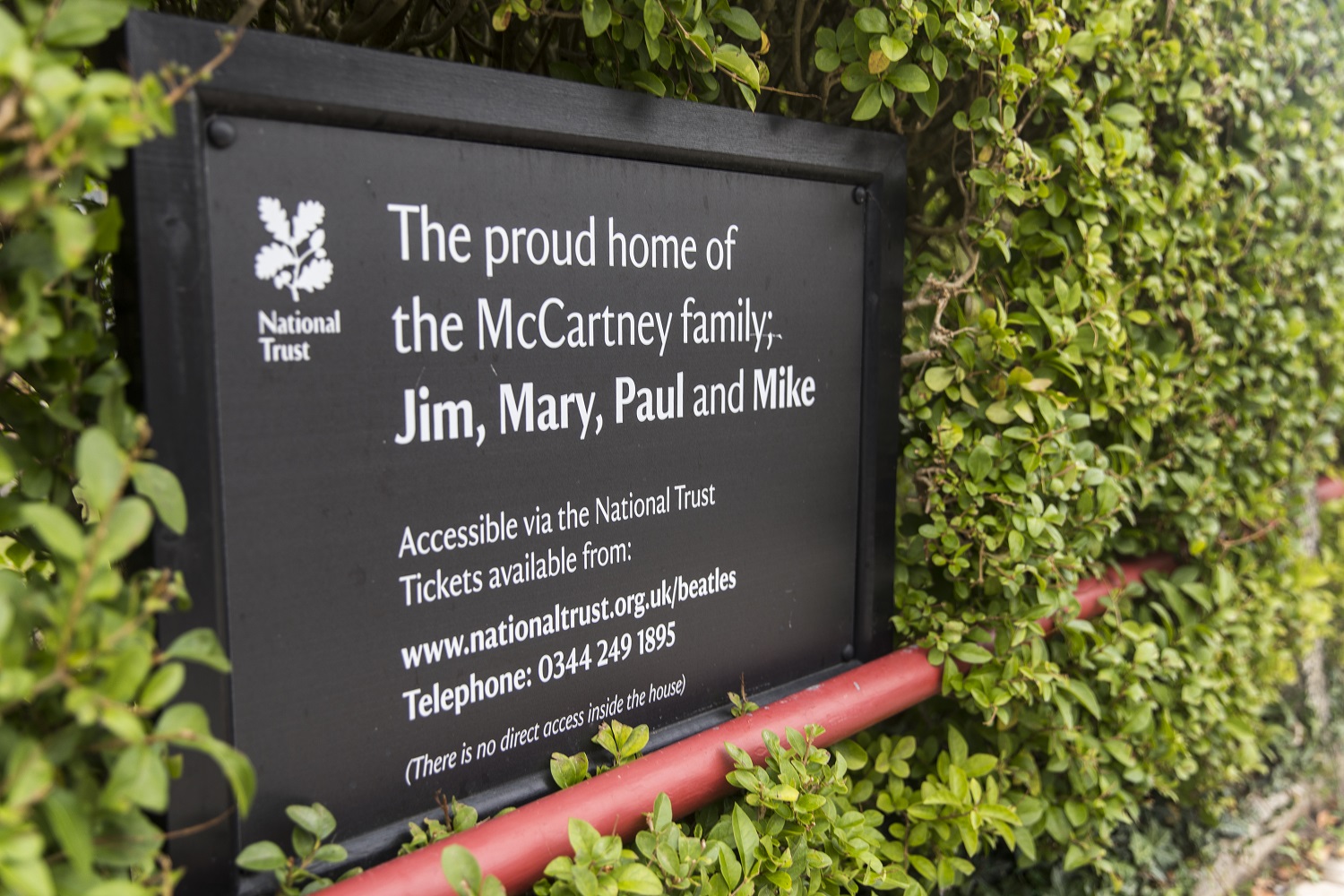 The Forthlin Sessions
After nearly 60 years, live music was once again heard at the childhood home of Mike and Paul McCartney. We used the house's story to continue to inspire new generations of creativity and launched 'The Forthlin Sessions' launched in April 2022, offering a unique opportunity for the four winning performers to visit, write and then perform in 20 Forthlin Road on the eve of Paul's 80th birthday.
Ten reasons you'll love working here
Like everyone who works here, we believe in the Trust's founding purpose to protect and care for nature, beauty and history, for everyone and for ever. We live in a challenging and changing world, and it's vital that the Trust remains relevant in people's lives, delivering public benefit to the whole of society.
'What I really love about the culture here is that there's a real opportunity to influence what we do, and the way things are done, which I find hugely motivating. If you're interested in something – whether it's archaeological digs or learning a new skill – you're encouraged to get involved.'

Leanne, Communications and Marketing Planning Manager
We know you have important lives outside of work, so we're fair and open when it comes to flexible working. And where else might you get to explore enchanted forests, castles and coasts in the name of research?
'There is never a dull day working here – since starting I've worked on everything from big brand partnerships to introducing beavers back into the wild. I learn something new about our planet and myself every day.'

Kate, Head of Communications and Marketing for Consultancy and Operations
'When I started at the Trust I never dreamed that I'd have the opportunity to work on something like the Forthlin Sessions project. Hearing music at Paul McCartney's house was a once-in-a-lifetime experience and I will never forget it.'

Laura, Communications and Marketing Assistant Manager
We're the biggest conservation charity in Europe and we're always looking to innovate and develop exciting new partnerships. We work hard to understand what motivates the multimillions of visitors and members, so we can offer bespoke experiences and give them even more reason to love – and support – what we do.

 
There's a huge variety of roles throughout the National Trust in England, Wales and Northern Ireland, so you can almost guarantee a unique experience in your job. But we always act as one team and support each other.
Our brand (or reputation) has been valued in the billions of pounds. It is a profoundly important asset for everyone who cares about the Trust and the cause we serve. Working for us means you can make a meaningful difference and love what you do at the same time.
Everyone is welcome at the Trust. We come from different backgrounds, with a variety of perspectives and personalities, and we work collaboratively to bring great ideas to life. And we have fun doing it.
'Our future goal is to ensure members and supporters can do the talking – speaking up for our mission themselves, in their own lives. We are finding new ways of helping them do this and we need a diversity of voices inside our team as well as in the outside world. I hope you'll consider lending us yours.'

Celia Richardson, Director of Communications and Marketing
The things we do for you
We want you to learn, discover and develop your career. And we'll do everything we can to offer you the training, support and development that you need to achieve your goals. This could, for example, include helping you to study for a professional qualification appropriate to your career, trying something new or moving into a different business area. We'll work with you to plan your development in a way that's right for your needs.
Investing in you
Induction. Your learning in the Trust starts with your induction. Whatever role you're here to do we'll explain what to expect, show you where to go and make sure you understand your new environment before you get going. 
Personal career progression development programme. One size doesn't fit all when it comes to development. Tailored to you our 'Grow Your Own Career' approach is in place to help you identify where you see your career heading, and the best ways to get there. 
Learning resources. We all learn in different ways and respond to different styles. It's what works for you, whether that's on-the-job training, flexible e-learning or one-to-one support. And in an organisation of our size and diversity, there's plenty of room to develop and places to go.
Future Engage and Deliver leadership programme. If you're in a management role we'll support you to become a better leader through our 'Future Engage and Deliver' leadership programme. The programme is designed to make sure you're well-equipped with the skills and confidence to lead your teams to deliver our plans.
Professional subscriptions. If you need to hold a qualification for your role, from either a legal or professional point of view, we'll cover the cost of your membership fee. We'll need to see that it's part of your continuous professional development, though.
Employee volunteering. Volunteers are the lifeblood of the National Trust and many other charities. That's why we'll give you every opportunity to get involved with some volunteering outside the Trust. It's also a brilliant way to try new things, learn new skills and meet new people. So we'll give you up to five paid days per year to do your bit.
Secondments. Secondments are an excellent way for you to gain and practise new skills in real life situations, preparing you for a potential next career move. They usually last from three to 12 months – ideal for temporary or project roles.
Communications and Marketing people
Katherine

Head of Innovation Development

I love working for the Trust. It's brilliant being able to work for a charity where I can truly believe in the cause and what we stand for, but with the scale to be able to deliver real change in the digital services we offer our members and supporters. I've never worked anywhere where there is such a positive outlook and a genuine feeling that we are all working together for something bigger than any of us individually. And much of that is down the talented and committed people who I get to work with every day. We challenge each other's thinking and value diversity of thought and experience to get to the right solutions for our audience.

Jeannette

Senior External Communications Manager

One of the things I love most about my job is the sheer variety each day brings.  One moment you might be sharing the brilliant work that our ranger and countryside teams are doing, from protecting rare butterflies to planning beaver releases, to the vital work we're doing to help tackle the climate and nature crisis – whether that's planting and establishing trees, restoring precious peatlands or 're-wiggling' rivers.  Or, the next, you might be crafting statements and FAQs to brief spokespeople, or pitching ideas for a new TV series.

Matt

Social Media Executive

Working for the National Trust means being able to champion a cause I believe in, while building a career in an industry I'm passionate about. We're encouraged to be creative, tell inspiring stories and reveal hidden histories at the places we care for in an engaging way. We're trusted as experts in our field and that knowledge lets us be strategic in our approach to fulfilling our charitable and commercial aims, all while providing value to our members.