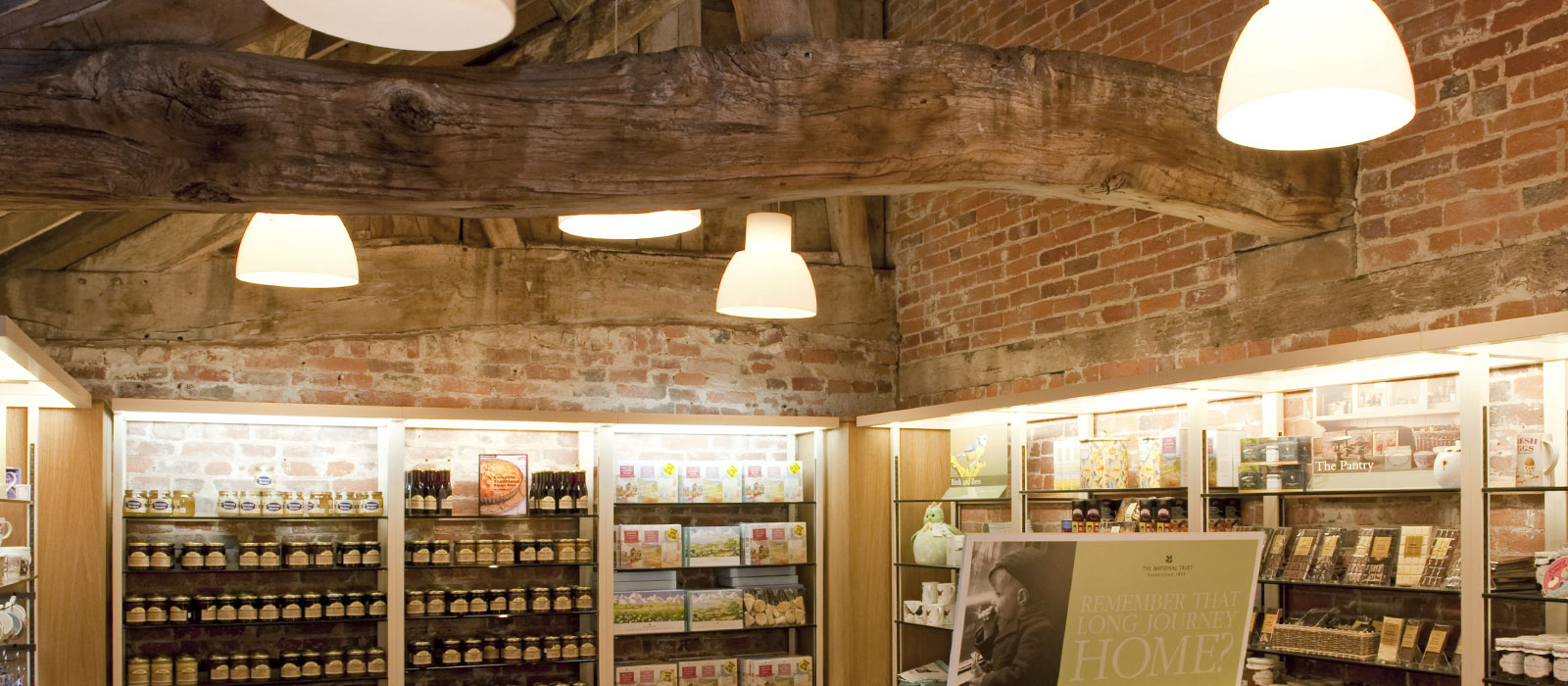 Iconic places deserve iconic products. And, recently redefined, our approach to retail and product offering has never looked better. We have plenty in store for your career too.
Gone are the days of retail at the National Trust just being gift shops filled with tea towels and mugs. Today, we're a £multi-million retail chain with over 260 stores in England, Wales and Northern Ireland and a fast-growing ecommerce operation. We've transformed how we do retail, reshaping product ranges and refining processes to make things as effective and efficient as possible. For us, it's about bringing the spirit of our places and brand to life through our products. It's a time of exciting change and great opportunity for retail professionals joining us. 
Across homewares, food, outdoors, accessories, books, artisan and craft, our product ranges are expanding every single day – from pressed craft cider and chutneys to geometric home furnishings designed by local craftspeople. As you can imagine, what our customers want to buy on a Cornish clifftop often differs from what people might be browsing for in a Central London modernist house. But as all profit goes back into our work, it's crucial that we're getting the right products on the right shelves at the right time. Whether you're a merchandiser or buyer, a commercially minded manager or a retail assistant, you'll play an important part in making sure we're smashing sales targets, generating profit and most importantly, delighting our customers. In return, we'll give you the chance to be creative and the support to build a brilliant career.
The things we do for you
We want you to learn, discover and develop your career. And we'll do everything we can to offer you the training, support and development that you need to achieve your goals. This could, for example, include helping you to study for a professional qualification appropriate to your career, trying something new or moving into a different business area. We'll work with you to plan your development in a way that's right for your needs.
Investing in you
Induction. Your learning in the Trust starts with your induction. Whatever role you're here to do we'll explain what to expect, show you where to go and make sure you understand your new environment before you get going. 
Personal career progression development programme. One size doesn't fit all when it comes to development. Tailored to you our 'Grow Your Own Career' approach is in place to help you identify where you see your career heading, and the best ways to get there. 
Learning resources. We all learn in different ways and respond to different styles. It's what works for you, whether that's on-the-job training, flexible e-learning or one-to-one support. And in an organisation of our size and diversity, there's plenty of room to develop and places to go.
Future Engage and Deliver leadership programme. If you're in a management role we'll support you to become a better leader through our 'Future Engage and Deliver' leadership programme. The programme is designed to make sure you're well-equipped with the skills and confidence to lead your teams to deliver our plans.
Professional subscriptions. If you need to hold a qualification for your role, from either a legal or professional point of view, we'll cover the cost of your membership fee. We'll need to see that it's part of your continuous professional development, though.
Employee volunteering. Volunteers are the lifeblood of the National Trust and many other charities. That's why we'll give you every opportunity to get involved with some volunteering outside the Trust. It's also a brilliant way to try new things, learn new skills and meet new people. So we'll give you up to five paid days per year to do your bit.
Secondments. Secondments are an excellent way for you to gain and practise new skills in real life situations, preparing you for a potential next career move. They usually last from three to 12 months – ideal for temporary or project roles.
Retail people
Claire

Assistant Merchandiser

The Trust's retail profile has been raised massively over the past couple of years, and I feel incredibly proud to be part of that team helping to achieve strong growth, year upon year.

I love the diversity in my role, and it's great to meet other managers and share best practice. I'm also given a lot more responsibility than I'd find in a high-street role; I'm able to make high level decisions for the shop's future and I really feel like my voice is being heard.