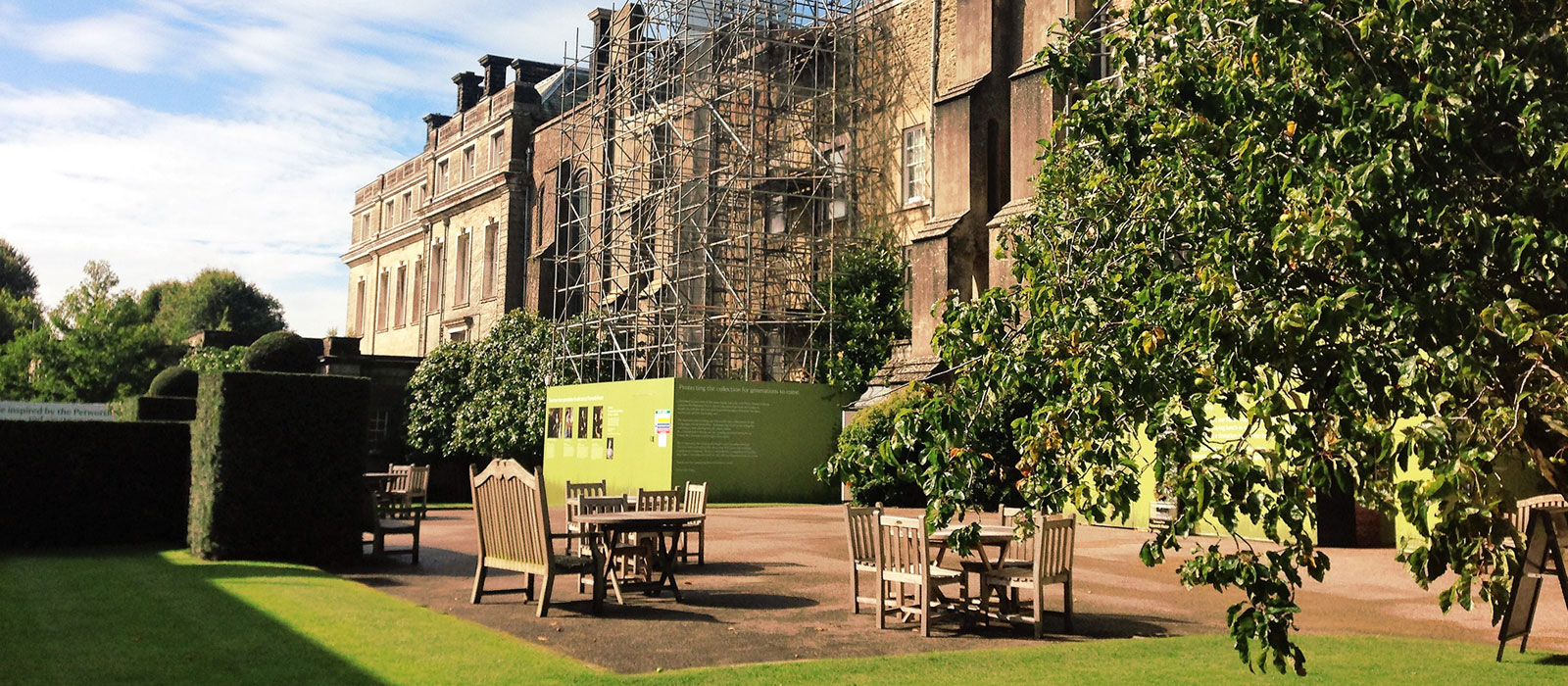 From castles and mansions to barns, lighthouses and historic buildings - if you're looking for variety and innovative challenges, there's nowhere better to build a rewarding career in Building Surveying.
We own and manage some of the most significant buildings and structures in the country. Over 28,000 in total with histories spanning over 800 years. With world-class conservation standards, our building surveying teams cover everything from day-to-day maintenance to the delivery of £multi-million redevelopment projects. Right now, we're investing record sums into improving our special places, delivering ahead-of-the-game sustainability initiatives, property refurbishments and a number of exciting new-build projects. The breadth of work you'll get involved in as a Building Surveyor here is beyond compare.
We're investing in our Building Surveying teams as much as we are in our properties, and we'll make sure you'll never stop learning and progressing here. Working with like-minded, equally passionate professionals, no two projects are the same and each will bring its own challenges, its own opportunities. We're committed to helping you further your career and we'll support you to attend a wide range of courses and gain relevant professional qualifications. If you're looking for challenging and rewarding surveying work on some of Britain's finest buildings, you'll feel professionally at home here.
Assistant Building Surveyor Graduate Scheme
240 mansions. 78 mills. 57 villages. 61 pubs and inns. 12 lighthouses – these are just some of the buildings and structures that our Building Surveyors look after.
Join our two year Assistant Building Surveyor Graduate Scheme and you'll gain valuable first-rate and first-hand experience as you help us deliver conservation work across our stunning portfolio of building assets. If you've got excellent communication and teamwork skills, and have the desire to develop your knowledge of Building Surveying, this is an incredible opportunity to earn, learn and gain a recognised professional qualification. Prove yourself as you enable us to care for one of the largest, most varied and most significant collections of built structures anywhere in Europe and you could be offered a full-time permanent position at the end of your training.
Assisting with all aspects of Building Surveying work, including coordinating building condition surveys and preparing specifications and drawings, you'll support your colleagues across Building Surveying to ensure we meet the needs and demands of our clients. Gaining experience across a diverse built environment, you'll develop key skills and a wealth of background knowledge that will lead to full professional recognition as a Building Surveyor with either RICS or CIOB. And you can be sure that our passionate and dedicated team will be on hand to support you all the way as you help us protect some of our country's most treasured buildings and develop a rewarding career.
As part of our response to the coronavirus outbreak we are currently pausing our plans for the recruitment within this training programme. I appreciate this will be disappointing news but please keep an eye on this page for any further updates. In the meantime, if you would like some more information about the roles, take a look at our brochure below.  
The things we do for you
We want you to learn, discover and develop your career. And we'll do everything we can to offer you the training, support and development that you need to achieve your goals. This could, for example, include helping you to study for a professional qualification appropriate to your career, trying something new or moving into a different business area. We'll work with you to plan your development in a way that's right for your needs.
Investing in you
Induction. Your learning in the Trust starts with your induction. Whatever role you're here to do we'll explain what to expect, show you where to go and make sure you understand your new environment before you get going. 

Personal career progression development programme. One size doesn't fit all when it comes to development. Tailored to you our 'Grow Your Own Career' approach is in place to help you identify where you see your career heading, and the best ways to get there. 
Learning resources. We all learn in different ways and respond to different styles. It's what works for you, whether that's on-the-job training, flexible e-learning or one-to-one support. And in an organisation of our size and diversity, there's plenty of room to develop and places to go.
Future Engage and Deliver leadership programme. If you're in a management role we'll support you to become a better leader through our 'Future Engage and Deliver' leadership programme. The programme is designed to make sure you're well-equipped with the skills and confidence to lead your teams to deliver our plans.
Professional subscriptions. If you need to hold a qualification for your role, from either a legal or professional point of view, we'll cover the cost of your membership fee. We'll need to see that it's part of your continuous professional development, though.
Employee volunteering. Volunteers are the lifeblood of the National Trust and many other charities. That's why we'll give you every opportunity to get involved with some volunteering outside the Trust. It's also a brilliant way to try new things, learn new skills and meet new people. So we'll give you up to five paid days per year to do your bit.
Secondments. Secondments are an excellent way for you to gain and practise new skills in real life situations, preparing you for a potential next career move. They usually last from three to 12 months – ideal for temporary or project roles.
Building Surveying people
Georgia

Building Surveyor

I love the variety of the role – a mix of office time and being out on site. I enjoy dealing with a whole variety of people from farm tenants (and their animals) to conservation architects.

Jamie

Lead Building Surveyor

The sheer breadth and variety of building types, materials and sizes within the Trust's portfolio is unique in the Built environment.

I wanted to spend my career making a difference and having an active involvement in the protection and maintenance of our historic buildings and places.

Andy

Assistant Building Surveyor

No two days are ever the same. In my first month I worked on a Grade I listed castle, World War II gun emplacements and a bath house. Last week we had to tackle a colony of invasive Asian ants infesting a property in South Devon. 

Emma

Assistant Building Surveyor

Best part of the job? The variety! I love the mix of office and site work and feel very privileged to call the Trust's beautiful properties 'site'. I have a real sense of ownership which I haven't had in my working life before.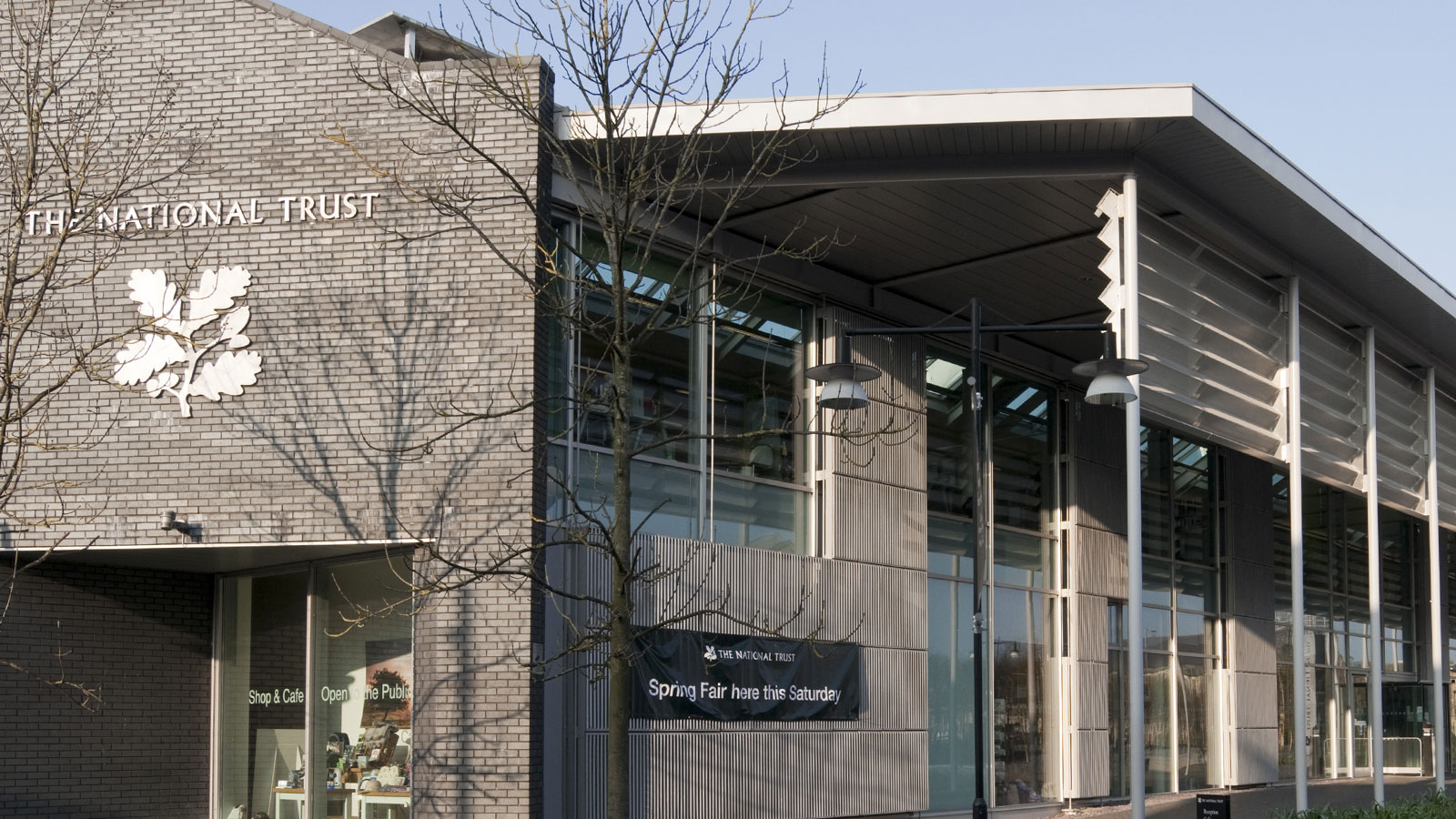 Take a look around
Our award-winning central office is far from what you might expect a typical 'Headquarters' to look like. Uniquely designed and crafted using materials from the places we look after, it's both innovative and environmentally friendly.