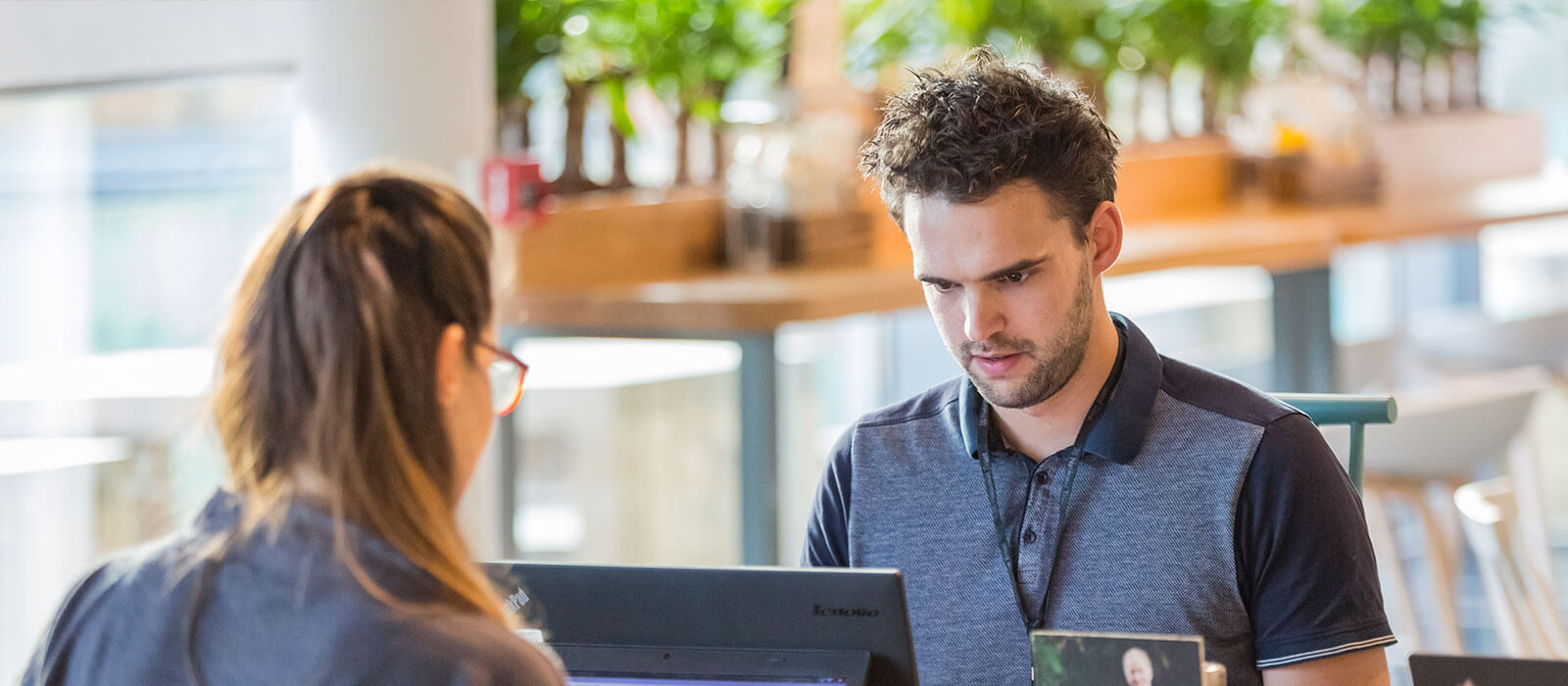 We're transforming how we use technology to deliver on our strategic objectives and grow support for our charity. You can help to make this exciting new chapter a real success.
Technology plays a huge and important role in our work here at the Trust. Day-to-day our teams are working with modern platforms and services, including Salesforce, Azure and Snowflake. It's important for us to stay ahead of the curve, so that we can continue to meet the needs of our members and visitors, as we grow support for our charity. Our vision is to equip the organisation with the technology we all need to do our jobs more efficiently and confidently. That means working collaboratively with people across all areas of the Trust to continuously develop and improve what we offer. Right now, that means exploring new and innovative ways we can harness technology to help deliver on our ambitions around inclusion and climate action, and to build upon our cyber resilience.
It's a really exciting time for IT professionals to join us. We're currently implementing new technologies across our estate, including a new customer relationship management (CRM) platform to transform how we manage and engage with our growing supporter base, and a data warehouse that integrates seamlessly with our various systems. We're also making improvements to our commercial solutions, and upgrading both our tills and admission scanners across the organisation. Our digital estate is growing quickly and will soon include a new website content management system (CMS), helping to create a more inclusive, accessible and engaging online experience for everyone. When you join us, you'll be empowered to explore new opportunities, deliver sophisticated solutions and make a real difference to the future of the Trust. 
The things we do for you
We want you to learn, discover and develop your career. And we'll do everything we can to offer you the training, support and development that you need to achieve your goals. This could, for example, include helping you to study for a professional qualification appropriate to your career, trying something new or moving into a different business area. We'll work with you to plan your development in a way that's right for your needs.
Investing in you
Induction. Your learning in the Trust starts with your induction. Whatever role you're here to do we'll explain what to expect, show you where to go and make sure you understand your new environment before you get going. 

Personal career progression development programme. One size doesn't fit all when it comes to development. Tailored to you our 'Grow Your Own Career' approach is in place to help you identify where you see your career heading, and the best ways to get there. 
Learning resources. We all learn in different ways and respond to different styles. It's what works for you, whether that's on-the-job training, flexible e-learning or one-to-one support. And in an organisation of our size and diversity, there's plenty of room to develop and places to go.
Future Engage and Deliver leadership programme. If you're in a management role we'll support you to become a better leader through our 'Future Engage and Deliver' leadership programme. The programme is designed to make sure you're well-equipped with the skills and confidence to lead your teams to deliver our plans.
Professional subscriptions. If you need to hold a qualification for your role, from either a legal or professional point of view, we'll cover the cost of your membership fee. We'll need to see that it's part of your continuous professional development, though.
Employee volunteering. Volunteers are the lifeblood of the National Trust and many other charities. That's why we'll give you every opportunity to get involved with some volunteering outside the Trust. It's also a brilliant way to try new things, learn new skills and meet new people. So we'll give you up to five paid days per year to do your bit.
Secondments. Secondments are an excellent way for you to gain and practise new skills in real life situations, preparing you for a potential next career move. They usually last from three to 12 months – ideal for temporary or project roles.
IT people
Ellen

Regional Business Relationship Manager

I'm the primary IT representative for London and the South East. That means I provide support and advice to the region's teams and manage any demands for IT.

It's also my job to make sure that any IT activities are aligned to our strategy and purpose. There's always a variety of projects underway to keep my job interesting, and that's why I love it.

Our cause enables us to broaden the application of IT in a variety of unique and technically challenging environments. For my team, users are at the heart of everything we do.

In my role, I work closely with teams from across the Trust to develop, implement and support all end-user computing activity, equipping staff with the tools and technology they need to do their jobs.