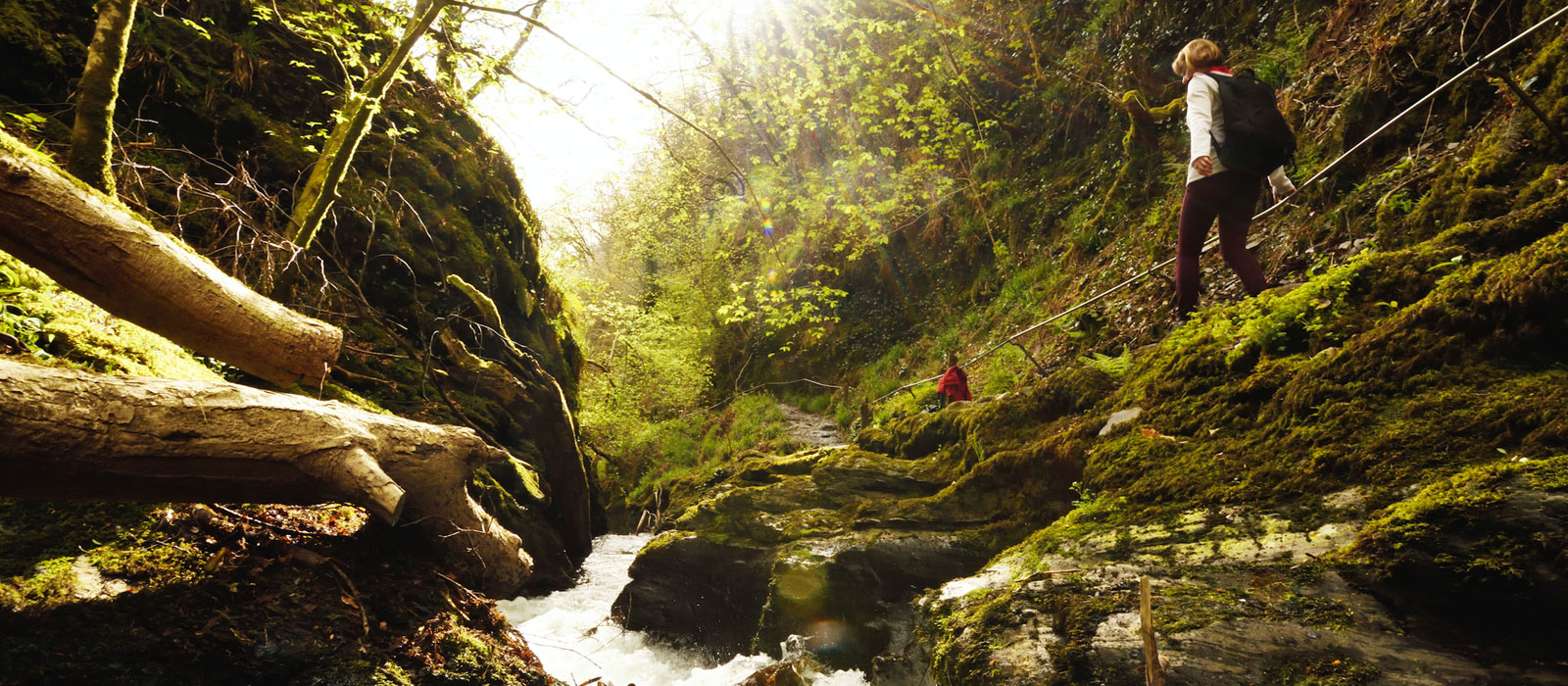 We're keen to open up new routes in to jobs at the National Trust, that's why we're continually growing the number and range of apprenticeships we offer, helping individuals earn while they learn and contribute to the care of our special places.
Our Level 2, 3 and 4 apprenticeships are open to everyone and offer real paid work based learning opportunities that will help set the course for a future career in the cultural heritage sector and beyond.  We don't always require candidates to have prior experience or lots of qualifications to apply, however it should be noted that all apprenticeships require candidates to gain a qualification in English and Maths where they don't already hold these, which we will support you with.  All of our apprentices are assigned a dedicated line manager and in some instances a separate mentor also.  You will be welcomed into our teams and expected to operate alongside other staff.
Apprenticeship opportunities vary in length, challenge and structure, depending on the occupation you're training for. They'll always last for at least 12 months, but some may run for longer. All apprenticeships involve off-the-job training, supported by a separate training provider and the amount of the off-the-job training varies depending on the apprenticeship and could involve the training provider coming to your work place, you attending college or attending some of our internal courses. While we can't guarantee a permanent role at the end of your apprenticeship, we do encourage everyone to apply for roles within the Trust and will encourage and support you to look for suitable positions
We are an equal opportunities employer and a member of the "Apprenticeship Diversity Champions Network". We welcome applications from everyone regardless of age, disability, gender reassignment, marital status, maternity, race, religion or belief, sex and sexual orientation.
The things we do for you
We want you to learn, discover and develop your career. And we'll do everything we can to offer you the training, support and development that you need to achieve your goals. This includes offering you the opportunity to volunteer outside of the Trust and giving you access to resources that can help you take your learning further. We'll work with you to plan your development in a way that's right for your needs.
Investing in you
Induction. Your learning in the Trust starts with your induction. Whatever role you're here to do we'll explain what to expect, show you where to go and make sure you understand your new environment before you get going. 
Personal career progression development programme. One size doesn't fit all when it comes to development. Tailored to you our 'Grow Your Own Career' approach is in place to help you identify where you see your career heading, and the best ways to get there. 
Learning resources. We all learn in different ways and respond to different styles. It's what works for you, whether that's on-the-job training, flexible e-learning or one-to-one support. And in an organisation of our size and diversity, there's plenty of room to develop and places to go.
Employee volunteering. Volunteers are the lifeblood of the National Trust and many other charities. That's why we'll give you every opportunity to get involved with some volunteering outside the Trust. It's also a brilliant way to try new things, learn new skills and meet new people. So we'll give you up to five paid days per year to do your bit.
All our apprenticeship roles are advertised via the Government's "find an apprenticeship" service – some we launch as specific cohorts (such as Assistant Rangers and Gardeners) and others in different teams are on an adhoc basis, so please do keep checking back, as when we go live with roles they will be advertised via the links below: