Why Hidcote's history makes it a gardener's dream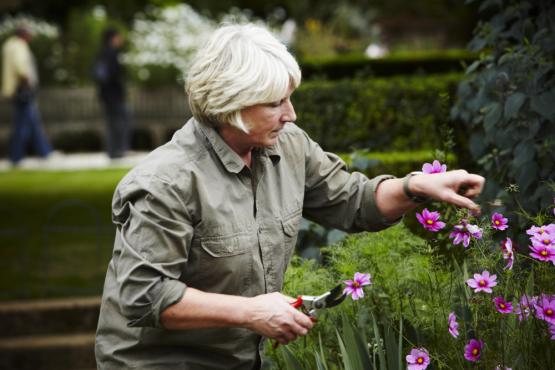 The National Trust cares for over 200 gardens across England, Wales and Northern Ireland, for everyone to enjoy. Arguably one of the greatest of them all is century old Hidcote Manor Gardens, a delightful display of architecture and plant life nestled in the North of the Cotswolds.
Beautifully crafted by the American flora-fanatic Lawrence Johnston, Hidcote was the first property taken over by the Trust because of its stunning garden alone in 1948. Following a decade of investment and careful restoration, our skilled gardeners have been working their magic to reinterpret the grounds, keeping as close to Johnston's original designs as possible.
The story of this iconic and special place is being brought to life every day, as our gardening team works on every detail to follow Johnston's original vision. It's now one of the best known Arts and Crafts gardens in the UK, with an international reputation to rival some of the greatest gardens in the world.
We're focusing on the conservation and preservation of the gardens, to reinterpret and honour the themes Johnston had given to each of the hedged 'rooms'. The result is a spectacular collection of flowers and plants from around the world, framing the pockets of peace and tranquillity many of our visitors love to enjoy. Johnston's dedication is reflected in the fact that many plants carry either his name, or that of Hidcote itself, such as the Hidcote Lavender and the Hidcote Pink Pestemon.
But it's no use looking after such a beautiful place if people can't enjoy it. There are lots of events throughout the year to entertain and delight our supporters, from the pumpkin-lined Halloween trail to Santa's Grotto and story-time at Christmas. Whether it's flower arranging or tree climbing, our team always look for new brilliant ways to connect our visitors with the much loved Hidcote.
Our highly talented gardeners add their passion to every petal, and we couldn't do what we do without their help maintaining these internationally renowned gardens while keeping our visitors engaged. 
For more information on working with the National Trust and our full range of vacancies, please visit www.nationaltrustjobs.org.uk/jobs