Seeing – and sharing – the whole picture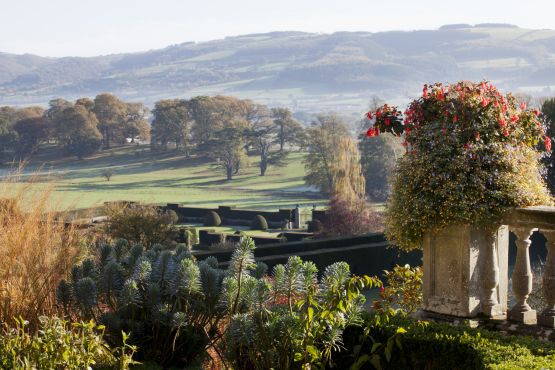 The National Trust is all about managing living, special places for future generations, not holding back time, explains Liz Green, Lead Curator. 
I've worked with the National Trust for 15 years now, and had been volunteering for a couple of years before that. I was studying architecture at the time, and was completely bewitched by the idea that you could actually work – and get paid! – for spending time getting to understand, and tell others all about amazing old buildings. I applied for a few roles before securing this one, but I always loved the idea that you could stand, say, in a mediaeval hall, on the same spot that someone stood centuries earlier, hearing the sounds, and smelling the essence of a world inhabited so differently, by people who knew nothing about the existence of America, or potatoes, or that one day we would have instant conversations around the world.
A living place
There's no other organisation where we get to see, and share, the whole picture; objects in their 'natural environment' – be they works of art, musical instruments, books in libraries, or farm implements; fabulous historic buildings inhabited and managed as the hub of great, living agricultural estates, where families thrive and skills, honed over generations, are still being used alongside the most cutting edge technology. Being a National Trust Curator is completely different to any other organisation; ours are living, evolving places, not sterile collections of objects removed from their natural habitat.
Repair and reopening
It's difficult to pick one, but my favourite project is what's currently going on at Powis Castle. We've been working on revealing its C17th Golden Age through the repair and re-opening of its Grand East Front Approach, coupled with the acquisition of the extraordinary Isaac Oliver cabinet miniature of Elizabethan Poet, romantic, diplomat and all-round celeb Edward, First Lord Herbert of Cherbury. We're about to open four new rooms in the Castle, which will showcase the start of the C17th, and the Civil War turmoil and reimagine the glorious period when Powis was one of the places to be, employing the Royal artists and architects, and creating a garden to rival any in Europe.
Variety and exposure
One day I might be part of a team developing a farm plan to bring together improvement of rare mountain heath, and the over-wintering of Welsh Black cattle, working with historic farm buildings to create sustainable muck management. The next I could be with our national silver specialist, handling the finest C18th silver sauceboats, alongside a young contemporary silversmith, demonstrating to visitors how to create a silver goblet using the same techniques that fashioned our collections centuries ago. The variety within the role is unparalleled, and brings with it freedom and opportunity to try new things, to get to play with unique places; and some of the training and study that I've been able to take part in has been life-changing.
If Liz has inspired you to find out more about Curatorship at the National Trust, visit our Curatorship page.