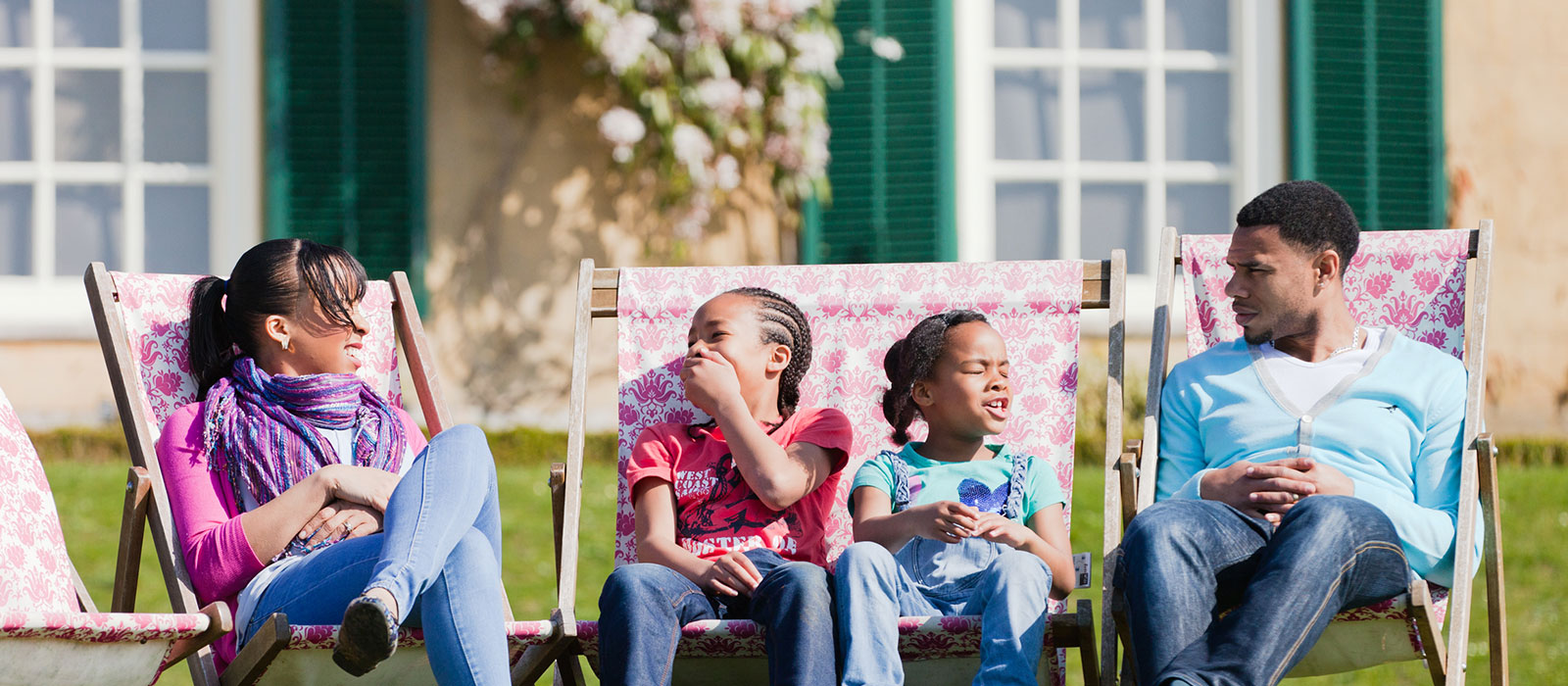 At the frontline of our special places, it's our Visitor Services teams that make sure everyone who visits us has a day to remember and keeps on coming back. Interesting? Always – and rewarding too.
We welcome 20 million visitors to our properties each year and it's our Visitor Services teams that make sure everyone that visits enjoys an unforgettable experience. It's a huge part of what we do, and a broad one too. Roles here cover everything from our helpful, knowledgeable Visitor Experience Assistants and Managers through to imaginative interpreters and community, events and learning experts. They have a story for everyone and share a passion for providing 'exceptional service, every time, for everyone'. If you love people – talking to people, helping people and making them smile – you'll fit in wonderfully here.
Great visitor experiences are in our nature and we want to make sure that absolutely everyone feels warmly welcome at the National Trust time after time. And it's a really exciting time to join us. We're bringing properties to life in lots of new and interesting ways, to inspire more people to get involved with what we do. Whether you're greeting regular members by name, making a group of school children giggle or donning a costume and getting involved in a special event or activity, your passion and enthusiasm will be infectious. As you brighten up some of the nation's most beautiful places, we'll make sure your career shines.
The things we do for you
We want you to learn, discover and develop your career. And we'll do everything we can to offer you the training, support and development that you need to achieve your goals. This could, for example, include helping you to study for a professional qualification appropriate to your career, trying something new or moving into a different business area. We'll work with you to plan your development in a way that's right for your needs.
Investing in you
Induction. Your learning in the Trust starts with your induction. Whatever role you're here to do we'll explain what to expect, show you where to go and make sure you understand your new environment before you get going. 
Personal career progression development programme. One size doesn't fit all when it comes to development. Tailored to you our 'Grow Your Own Career' approach is in place to help you identify where you see your career heading, and the best ways to get there. 
Learning resources. We all learn in different ways and respond to different styles. It's what works for you, whether that's on-the-job training, flexible e-learning or one-to-one support. And in an organisation of our size and diversity, there's plenty of room to develop and places to go.
Future Engage and Deliver leadership programme. If you're in a management role we'll support you to become a better leader through our 'Future Engage and Deliver' leadership programme. The programme is designed to make sure you're well-equipped with the skills and confidence to lead your teams to deliver our plans.
Professional subscriptions. If you need to hold a qualification for your role, from either a legal or professional point of view, we'll cover the cost of your membership fee. We'll need to see that it's part of your continuous professional development, though.
Employee volunteering. Volunteers are the lifeblood of the National Trust and many other charities. That's why we'll give you every opportunity to get involved with some volunteering outside the Trust. It's also a brilliant way to try new things, learn new skills and meet new people. So we'll give you up to five paid days per year to do your bit.
Secondments. Secondments are an excellent way for you to gain and practise new skills in real life situations, preparing you for a potential next career move. They usually last from three to 12 months – ideal for temporary or project roles.
Visitor services people
Dawn

Visitor Operations Manager

Working for the National Trust is, in many ways, unlike any other experience I've ever had. Each property has its own unique dynamic and little family, and that's exactly how we want our members to feel; after all they are the ones who own the Trust!

Gemma

Community and Learning Manager

I love how every day I'm working with different people on a different project. One day I'll be working asking our 7-11 year old Kid's Forum for advice on family activities, and the next I'll be dancing to Beyonce with our Recycled Teenagers (local 55+ year olds)! Nothing is a surprise here, but everything is unusual.