What to expect as a Senior Let Estate Building and Project Surveyor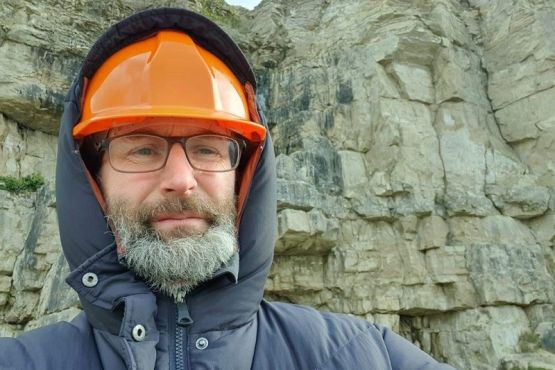 We're pleased to announce that applications are now open for our Senior Let Estate Building and Project Surveyor (Dorset & Wiltshire) position at the National Trust. Here, Senior Estate Manager and Team Leader, Mark Street, reveals all you need to know about the role and what you can bring to it. He also touches on its numerous perks, from carrying out work that impacts entire communities to working in some of the UK's most picturesque locations! Read on below to find out more.
As the Senior Estate Manager for the National Trust's portfolio of properties across Devon & Wiltshire, I currently lead a team that delivers estate and property management to all the National Trust let properties in both counties.
We're now looking for a new Senior Let Estate Building and Project Surveyor to join our growing team, bring new ideas and fresh perspectives to the table, and help us to continue the brilliant work we've done in the last year.
I've plenty of experience leading and managing teams at quite a senior level, and am very passionate about helping my colleagues develop and learn new skills, something the Trust shares and really invests in.
I relish the opportunity to help my colleagues take the next step in their career and would strive to do so with our new Senior Let Estate Building and Project Surveyor.
What you'll be doing
As our Senior Let Estate Building and Project Surveyor for Dorset & Wiltshire, you'll work alongside me as a representative for everything we do here in the whole Trust's Let Estate team, and be its professional lead for all things building and construction.
Along with leading on the refurbishment, repair and improvement of our diverse portfolio of let properties on the Kingston Lacy, Stourhead and Lacock Abbey Estates, to name a few – you'll also manage a team of three building supervisors, supporting them with your insights and expertise, and aiding their development.
Our portfolio is a mixture of housing, agricultural and commercial properties of all shapes, sizes and ages, and are located in some truly amazing locations. A crucial part of this role is ensuring all are compliant with current rules and regulations, and that they are in the best condition for both current and prospective tenants alike. The Trust is investing considerable amounts of its charitable funds towards achieving this goal.
Another aspect of the role is the management and handling of contracts and agreements with building contractors, expert advisors and regulators. This can entail liaising with all manner of stakeholders, meaning excellent people skills and outstanding customer service are paramount. People don't always see eye to eye, so I've found it always helps to be a good diplomat too!
Here at the National Trust, we deliver an environmentally conscious, low carbon agenda aligned with our values. As a result, evaluating our properties' energy efficiency – and seeing where or how they can be improved and delivering that change – is another really important developing aspect of this role.
You'll also be responsible for leading on the various refurbishment projects and any maintenance carried out on our properties, along with tracking the budgets and spending needed to do so.
This role will give you the opportunity to look to the future – be that in taking the next step in your own career development, or in planning for the future for each of our properties. Here, you'll have a chance to learn and build on your skillset, assume more responsibility, lead a team, and manage projects that create lasting, tangible outcomes.
The perks
This role comes with a number of thoroughly unique perks. First and foremost, in visiting and working in numerous properties throughout both Devon and Wiltshire, you have the rare opportunity to call some of the UK's most picturesque estates and landscapes your "workplace".
Being able to do so, I've found, can have an overwhelmingly positive effect on your wellbeing. The variety on offer within your "workplace" and the beauty of it is incredible, and really enables you to focus on the present moment. Worries, stresses or strains seem to wash away once you're outdoors or spending time at one of our Estate building yards. It's a truly special way of working.
You'll also be working with and leading a recently established, vibrant team. Everyone is full of energy and committed to the National Trust's values to make things happen with these properties and to help the communities in which they sit. The team is still in its infancy, being created just over 11 months ago, so there's a chance to really make your mark, and have a huge influence on its future and direction.
We're also all like-minded people, who sharing the same values and passion for nature, conservation, and the great outdoors! I think this role – and others within the Trust – are quite unique, in that respect. Here, you can carry out meaningful work and indulge in your passion at the same time.
There is a wide network of fellow surveyors and estate managers within the Trust working all over the UK. As a result, I've found there's always someone you can turn to for advice and guidance, or, alternatively, someone you yourself can assist. It's a very welcoming, collaborative organisation to work for.
At the Trust, your work also has a lasting impact. Some of our properties are hundreds of years old, and your work in maintaining them not only directly impacts the Trust's continued conservation efforts, but also ensures future generations can enjoy our properties for many years to come.
Ultimately, we're here to provide an outstanding service for our tenants and, with the National Trust being the biggest landowning trust in the UK, our work benefits not only the surrounding communities, but the whole nation too.
Does this sound like the role for you?
We're looking for someone who can bring new ideas and fresh perspectives to the table and can really build on all the brilliant work we've done over the last nine months.
I would love to meet someone who, like the rest of our team, has a passion for energy efficiency and the environment, and who also possesses a good technical knowledge of buildings, especially historic ones and how to look after them.
I think this is a perfect opportunity for someone with demonstrable and extensive expertise in building surveying, who is keen to transition into a role where you can lead and develop talented team, expand your own skillset, and take your career to the next level.
Though being a subject matter expert is important for this role, you'll also be a champion for your new team, the work we do, and the way we do it.
It's an exciting time to join us here at the Trust's Building Surveying team. We're a newly assembled group, and everyone is very welcoming and keen to start planning for the future.
So, if you're looking to assume more responsibility and take the next step in your career and think this might be the right role for you, don't hesitate to click the link below and start your journey with the National Trust today.
Good luck!