Tom: Project Management apprentice on Associate Project Management level 4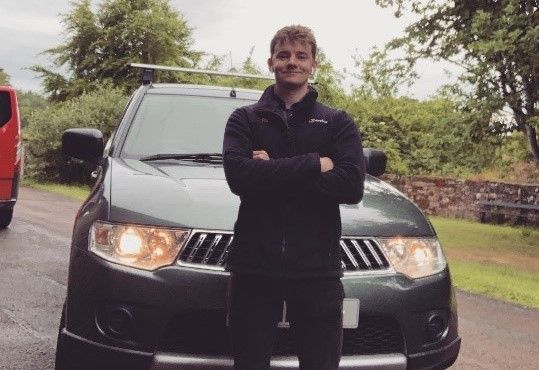 Tom is based out of our Head Office Heelis in Swindon and was recruited as part of our wider Green Recovery project and is supporting our wider conservation project whilst learning at the same time.
Why did you want to do the apprenticeship?
When I left university, I wanted to find a role where I could make a difference in the world of conservation. Unfortunately, I was struggling to find any entry level graduate roles which I felt would be right for me, until I found this apprenticeship! An apprenticeship allows you to both work and learn at the same time, and as someone who learns best by applying skills, it was absolutely perfect for me.
Best thing about the apprenticeship?
The amount of support that is available to me is such a brilliant part of the apprenticeship. I am talking to and working with people who have years of experience and multiple major projects under their belt, and learning so much from them. Another fantastic part of the apprenticeship is also being able to work on a variety of projects in a number of different areas, from wetland restoration to stakeholder communication. Finally, I am working in the sector which I have always wanted to! Working in conservation has been a goal of mine for a long time, and this apprenticeship has allowed me to achieve that goal.
Any challenges?
As with any apprenticeship there needs to be efficient use of time to balance work and study, but after a few weeks I feel like I got the hang of it and now have a good system in place to stay organised! The work that needs doing can also be a bit overwhelming, but the support from my tutor and line manager has been excellent and has allowed me to submit the work on time and to a standard which I am happy with.
How have the training provider supported you?
They have been very flexible with when the coursework can be done and submitted, moving around deadlines so that nothing was disrupted or done to a poor standard for time!
Plans for the future
My plans for the future are to eventually work on large scale conservation/regeneration projects which will make a real difference in promoting, biodiversity, sustainability and carbon neutrality within the UK. The skills and information which I am learning during this apprenticeship will be a fantastic starting point for my journey, and my line manager has been so supportive in finding me opportunities to expand my skillset and experience on what I am passionate about.
Any advice for anyone thinking of doing an apprenticeship?
My advice to anybody thinking of doing an apprenticeship is to make sure that you are both organised and motivated, as it can be quite full on! However, it is such a fantastic opportunity to learn and work at the same time, so that when you finish your education and go into the working world, you will already have a very good idea of how everything works and won't be completed overwhelmed. In other words, you'll be able to hit the ground running!