Rob Rhodes, our Head of Countryside Management and Rangers talks about our new Assistant Ranger apprenticeship opportunities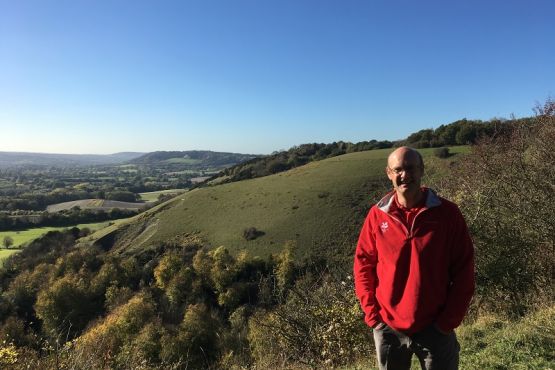 Rob Rhodes, our Head of Countryside Management and Rangers talks about the new apprenticeships roles we are launching in his area and what the future looks like and how these roles fit into the wider team.

What is the benefit of apprenticeships to the organisation?
Apprenticeships provide the National Trust a vital entry level route into the work place. We are always seeking ways of bringing new people into the ranger profession and for many the level 2 Countryside worker that we are running is the ideal route in. This is our second cohort of Assistant Ranger apprentices on this apprenticeship and we hope to have a new cohort each year in the spring.
How do you see apprenticeships fitting into the plan going forwards?
Apprentices will continue to play their part in delivering our strategic aims, both as entry routes in and allowing us to develop our existing staff in role. They have been designed by employers for employers and offer a well-rounded training programme that fits our requirements.
Why you feel apprenticeships are so important?
Apprenticeships offer a formal qualification that involves practical on the job learning – the perfect blend of knowledge and experience that we as an employer are looking for.
Any other thoughts around them?
We have been providing entry level schemes for over 30 years and have lot of rangers who have benefitted from a career that started as an apprentice, so the level 2 apprenticeship.
How did you get into a rangering role and beyond?
I started as a volunteer to gain experience and prove that I could do the job. Once I had some experience I then managed to get my first role as a ranger. Over twenty years later I still use some of the skills and knowledge I learnt in those early days as a volunteer.
What advice would you give to people thinking of applying?
The apprenticeship is an ideal way of starting your career as a ranger. A lot of our 700 rangers started with a similar apprentice scheme and so it has a proven track record of providing a good foundation in the skills and knowledge needed to work in nature conservation.