Life in the lakes - A week in the life of a building surveyor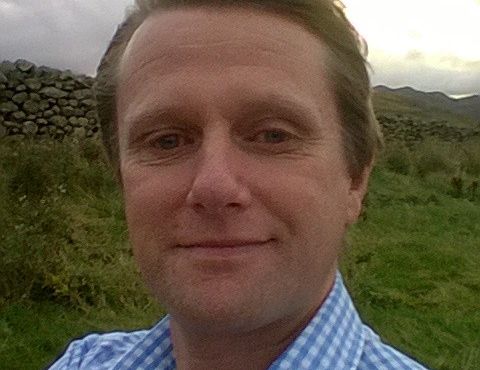 As a Grade 5 Building Surveyor at Grasmere, Simon Fitzgerald cares for some pretty special built structures across the spectacular Lake District. Here he gives us an insight into a typical week in the life of a Building Surveyor. 
Based in Grasmere, my role involves a lot of small and medium sized projects, leading a team of six others all with the same goal of caring for the historic built environment. We cover a lot of the operational stuff too that keeps our buildings looking good and its users safe. Things like keeping boilers serviced, repairing roofs to name a few and ensuring general compliance with internal standards as well as external regulations. As one of the senior surveyors in the region I play a pivotal role in ensuring we operate consistently. When we receive instruction from our HQ in Heelis, I'll co-ordinate our response before implementing it; this is often challenging but extremely satisfying.
A typical week for me is incredibly varied. This week I'm recruiting for a joiner within our direct labour team, I will also be going out to visit one of our holiday cottages in the West Lakes which is currently undergoing refurbishment, at the same time I will take the opportunity to supervise works at one of our farms in the Eskdale valley which recently suffered an oil spill as well inspecting and signing off a number of external decoration jobs, and looking at some future projects that will see replacement of aging sewage infrastructure. As you can see I try to squeeze the most out of the day particularly when I am out. It's a fine balance between site based activity and office time, there's no getting away from paperwork which is a big part of making stuff happen.
One of the regional projects I'm currently managing is around flue and chimney sweeping services. The title makes it sound simple but with around 1200 flues to sweep, test and inspect it's quite a large logistical operation! It's surprising sometimes where jobs like this take your knowledge; I will put my head above the chimney pot to say technically it's reasonably interesting but if you talk to some of the old hands the history of this profession is where the real interest lies.
Twelve years ago I joined the trust with a hunger for learning more about building conservation; I had a little knowledge in this area but not a lot. It was a little scary at first, not knowing if you're doing the right thing but the Trust gave me the space to learn and in some cases make small mistakes which is key to developing excellent conservation building surveyors. Our buildings will be around longer than you and me that's a fact and its great being part of the story they will tell future generations.