Feel welcomed, supported and empowered as a General Manager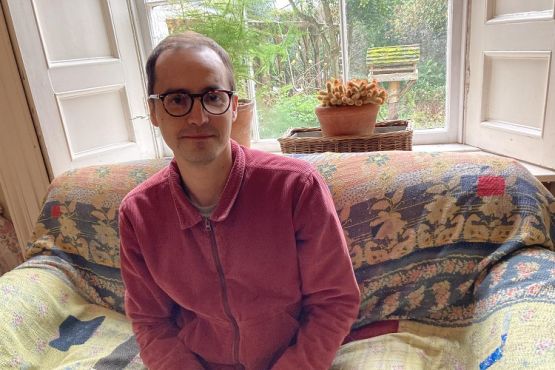 As applications open for our Morden General Manager role, outgoing General Manager Michael reflects on how our collaborative culture has empowered him to share his own ideas and perspectives to encourage positive change. Read on below to discover the skills and experience we're looking for in our next General Manager, and how a passion for your local community and a keen interest in the National Trust can enable you to succeed.
Joining the National Trust as a General Manager means joining a welcoming, supportive, and people-focused organisation, where collaboration and inclusivity are championed. Here, you'll have the autonomy to work with and work in partnership to benefit local communities.
People are looking for a space to escape and be inspired, and there are so many opportunities to do so within our London properties. We're always collaborating with teams across the city to make our properties more relevant, accessible, and inclusive for all.
And, if you're keen to learn more about a given area or develop your career, there's no shortage of opportunities to do so. There's lots of opportunity to develop and always something new to learn!
What you'll be doing as a General Manager at the National Trust
My main responsibility as a General Manager is to provide leadership for four of the Trust's properties and the exceptional staff, colleagues and volunteers that help maintain them.
It's a really varied role, where no two days are the same. Any given week can consist of meeting fellow General Managers in Central London one day, visiting properties within our portfolio another, or networking and building relationships with both internal and external stakeholders.
I'm also responsible for helping to formulate and deliver the Trust's strategies and business plans for our portfolio. Each of our places has its own unique personality, so a huge part of my role is to really get under its skin and plan how I can enhance and develop them over the coming years.
I then create business plans and projects for each site – be it the development of new facilities, such as events spaces, or creating hubs for young people, so they can connect with the properties in their communities.
Another huge part of my role involves liaising with experts in all manner of fields and disciplines, along with internal and external stakeholders. Their insights, guidance and support help keep our properties running smoothly.
Key skills you need to succeed at the National Trust
You don't need any formal qualifications for conservation for this kind of role – but really good people skills are a must! My work revolves around the relationships I build with colleagues, local MPs, volunteers, and, particularly, the local people whose homes surround and sit within our properties.
Forming lasting, authentic relationships with stakeholders both inside and outside of the Trust enables me to engage them with the visions and strategies I create to help enhance each property. As a General Manager for an entire portfolio, this is crucial.
Another skill I think is imperative to my line of work is curiosity and having an urge to really understand each and every property you're entrusted with looking after.
It's also important to have a creative, practical outlook. You must be able to develop creative, engaging business plans and frameworks, whilst also balancing how such plans can then be practically executed so that you achieve your goals or targets.
How the Trust helps us stay connected, supported, and included
To help us stay connected prior to the pandemic and throughout the many lockdowns over the last eighteen months, there are a number of networks and channels allowing National Trust colleagues to share stories and experiences, and to support one another when needed.
As well as a dedicated network for General Managers both within the wider London area and beyond, there are also numerous groups and networks supporting diversity, inclusion and relevance in areas across the organisation, such as our Everyone Welcome Network.
All of these combine to create an inclusive, collaborative and welcoming culture within the organisation for all National Trust colleagues; one where everyone can be themselves.
Do you think this is the right role for you?
Here at the Trust, you have the autonomy to create a vision that you can then put into action for years to come. You can work with exceptionally talented experts to help make your ideas a reality, and see them have a real impact on the local communities.
You don't need years of experience or to be an expert in heritage or conservation to be a success in this role. We're keen to hear from anyone who has a passion for the kind of work we do here at the Trust.
Do you have a natural curiosity to learn, and to enhance and develop our properties for your local community? Do you have an inherent ability to manage, engage and build relationships with a diverse, varied group of people? Are you keen to do work that has a real, lasting impact?
If so, then we'd like to hear more about you, your experience, and the skills you would bring to the National Trust. Find out more about this opportunity and apply by April 26th.