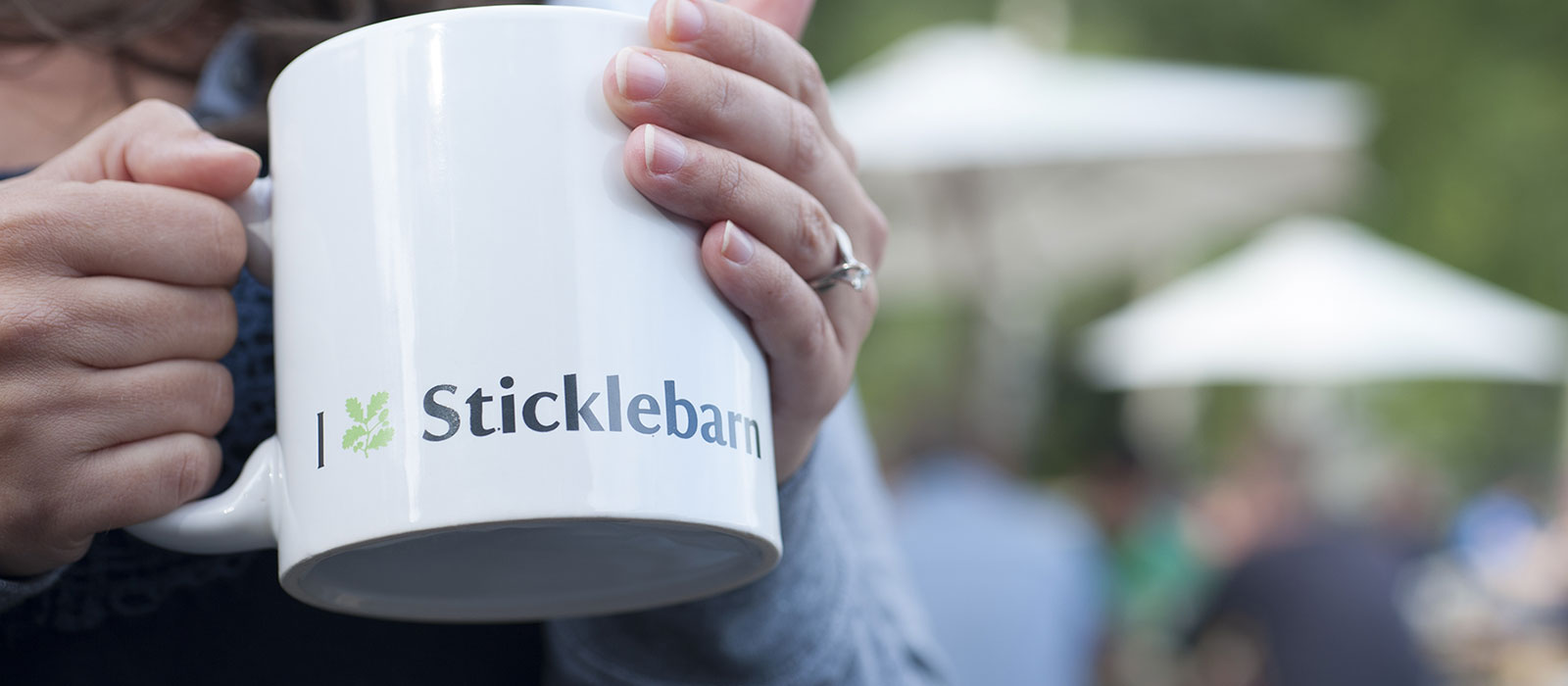 Iconic brand, tick. Incredible story to tell, tick. Talented in-house marketing agency, double tick. Our vision is clear, our cause is strong and millions of people love the special places we look after.
The places we help everyone to enjoy might be rooted in history but our marketing is far from behind-the-times. We're joining up the dots and strengthening our approach to make sure people feel emotionally connected with, and inspired by, our cause. An exciting time? Absolutely. An extraordinary opportunity too.
Over recent years, our marketing activity has come on leaps and bounds. We've drawn on insight to reach out and engage new audiences in bolder, more creative ways than ever before. We've amplified our brand and put in place powerful tools and strategies to deliver on ambitions. Right now, it's about building on this – and we're looking for imaginative, creative sparks to help us do just that.
What's the next chapter for National Trust Brand and Marketing? That's where you come in. We want our brand to be more valued and our cause better understood. We want individuals – of all walks of life, ages and interests – to get what we do, what we stand for and how we're relevant to them. This isn't transactional marketing; we need people to be involved with us and emotionally engaged in order to continue our work. This is marketing with feeling. Marketing with a purpose. And our in-house agency are constantly advancing to make sure we're doing things in the most joined-up, consistent, effective ways.
Brand and Marketing is at the heart of the important relationship between people and places so, whichever role you join us in, you'll have the power to make a genuine impact on the future of the National Trust. It's a time of transformation and we need creative brilliance, bold ideas and influential insight to lead us forward. Have a look around, read our people's stories and scroll on down to find out about our latest Brand and Marketing vacancies.
What we've been up to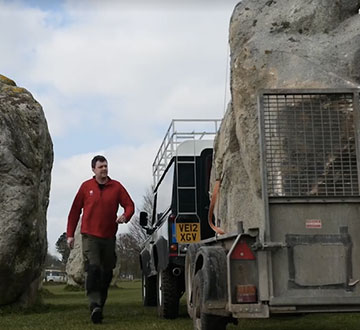 April Fool's Day social campaign
For April Fools' Day 2016, we worked closely with our colleagues nationally, regionally and locally, to make a video about our totally made-up work with the Avebury stones. We don't want to spoil the surprise, so it's probably easiest if you watch it for yourself, but we can tell you that that's not a real stone – it's a polystyrene prop left over from a seventies TV show. Honest. The results? A reach of over two million on Facebook alone. 60,000 views and 7,000 comments – making it our best performing organic social media post on record. Most importantly, we were able to show new audiences a story about one of the many special places we care for. And it all started from ideas born in our in-house agency.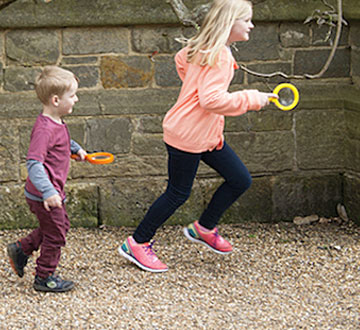 Reaching younger families
Young families are one of our harder to reach audiences. As part of the wider membership acquisition programme, we wanted to test a targeted value exchange campaign targeted at young families so we created a warm prospect pool from which we can recruit members. We produced a '50 things to do before you're 11¾' pack which consisted of branded fridge planner and scrapbook. This was promoted on Facebook through a series of targeted ads. Interested supporters provided us with their details in exchange for the pack, which was sent out in the post. They were then migrated into a follow-up communications programme, with the ultimate aim of converting them into a member.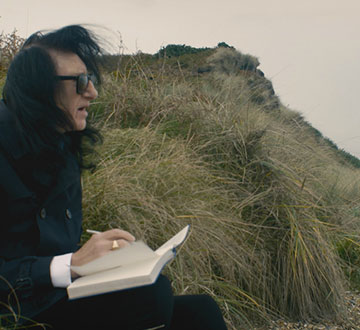 Coast campaign
2015 marked 50 years of the National Trust's coastal appeal Neptune. Through it, we look after 775 miles of British coastline including the White Cliffs and Dover and the Giant's Causeway. To celebrate such an important anniversary and raise awareness, we commissioned Dr John Cooper Clarke (JCC) to write 'The Nation's Ode to the Coast', written for the nation, by the nation to highlight the important role that coast plays in all our lives. We kicked this off with the first verse of the Ode, launched with a 60 second ad in Coronation Street asking people to tell us why they #lovethecoast. This was supported by a multi-channel campaign encouraging people to share their coastal memories. 18,000 people submitted their #lovethecoast contributions, which JCC crafted into the final Ode. This was released in a final celebration video featuring 17 of our 18,000 contributors speaking alongside JCC.
Ten reasons you'll love working here
Award-winning work, successful multichannel campaigns and brand spanking new systems – we've come a long way in Brand and Marketing. Right now, it's about getting our cause more and more embedded into everything we do in marketing, communications and beyond. We want to keep using this to differentiate ourselves and how we continue to grow awareness of National Trust as a charitable organisation.
"What I really love about the culture here is the sense of empowerment. There's such a variety of work happening throughout the department that it's a really exciting time to be working in Brand and Marketing. There's a real opportunity to influence what we do, and the way things are done, which I find hugely motivating."

Melanie Nursaw, Marketing Manager – Membership Recruitment 
We appreciate you have important lives outside of work so we're fair and open when it comes to flexible working. And where else are you going to get to explore enchanted forests, castles and coastlines in the name of research? 
"We have a huge amount of knowledge and skill in-house, including data, insight and channel expertise. And we deliver such a wide range of work – from national TV ad campaigns to direct fundraising campaigns. There's a real array of marketing challenges to get stuck into."

Jenny Browne, Campaign Planner
"The projects we're working on right now will really help to shape our future. Projects like brand development, website personalisation and the integration of offline and online analytics. The combined impact of these projects has the potential to be very powerful."

Ellie Denney, Digital Marketing Manager
"Right from my interview, it was clear the National Trust was hungry. It wanted innovation and was challenging brand perceptions. It was starting to talk more about the outdoors and being more visible to families. It was becoming more relevant. And that passion, coupled with huge levels of empowerment, fuels creativity and an appetite for trying new things."

Mark Scott, Marketing Agency Director 
"I came from an agency background and was pleasantly surprised by how much dynamism and verve there is to the organisation, and it's about so much more than just country houses. There's a really constructive and collaborative atmosphere where you're congratulated for a job well done."

Tom Barker, Head of Digital 
"We firmly believe in our cause – to look after special places for ever, for everyone. And we can only do by continuing to inspire the nation with passion for the places they love. We're working to deeply understand the behaviours and motivations of the multi millions of visitors and members, so we can offer truly bespoke experiences and give them even more reason to love – and support – what we do. Insight now sits at the heart of our organisation."

Jackie Jordan, Director of Brand and Marketing 
Marketing here is far from just transactional or getting people to buy a product. You'll be at the heart of the relationship between people and places. You'll inspire deep, meaningful emotional connections, promoting one of the nation's best loved brands and encouraging supporters to visit, join, donate or volunteer. Everything you do will have purpose and you'll be encouraged to do it in the best, most consistently brilliant ways. 
Believe it or not, we're far from tweed and two-pieces. Coming from a range of background with a variety of perspectives and personalities, we work collaboratively to bring great ideas to life and have fun doing it.
The things we do for you
We want you to learn, discover and develop your career. And we'll do everything we can to offer you the training, support and development that you need to achieve your goals. This could, for example, include helping you to study for a professional qualification appropriate to your career, trying something new or moving into a different business area. We'll work with you to plan your development in a way that's right for your needs.
Investing in you
Induction. Your learning in the Trust starts with your induction. Whatever role you're here to do we'll explain what to expect, show you where to go and make sure you understand your new environment before you get going. 
Personal career progression development programme. One size doesn't fit all when it comes to development. Tailored to you our 'Grow Your Own Career' approach is in place to help you identify where you see your career heading, and the best ways to get there. 
Learning resources. We all learn in different ways and respond to different styles. It's what works for you, whether that's on-the-job training, flexible e-learning or one-to-one support. And in an organisation of our size and diversity, there's plenty of room to develop and places to go.
Future Engage and Deliver leadership programme. If you're in a management role we'll support you to become a better leader through our 'Future Engage and Deliver' leadership programme. The programme is designed to make sure you're well-equipped with the skills and confidence to lead your teams to deliver our plans.
Professional subscriptions. If you need to hold a qualification for your role, from either a legal or professional point of view, we'll cover the cost of your membership fee. We'll need to see that it's part of your continuous professional development, though.
Employee volunteering. Volunteers are the lifeblood of the National Trust and many other charities. That's why we'll give you every opportunity to get involved with some volunteering outside the Trust. It's also a brilliant way to try new things, learn new skills and meet new people. So we'll give you up to five paid days per year to do your bit.
Secondments. Secondments are an excellent way for you to gain and practise new skills in real life situations, preparing you for a potential next career move. They usually last from three to 12 months – ideal for temporary or project roles.
Brand and Marketing people
Working for the National Trust is always intriguing. We deliver everything from national TV ads to direct fundraising campaigns and have such a breadth of skills in-house (data, insight, channel expertise) that there is always an array of marketing challenges to get stuck into.

My favourite campaign that I've worked on is '50 things to do before you're 11 ¾'. I was part of the planning process, looking at how we continue to remain relevant to our audiences. 

Ellie

Digital Marketing Manager

I am working for a brand I believe in. Because people care here, they're driven and full of ideas. I love that I'm surrounded by people who inspire me every day.

I've enjoyed working on the supporter loyalty programme, getting the right techniques in place to enable a data driven, personalised approach to our marketing. There's a lot to get excited about now – brand development, website personalisation and some really powerful projects.  

Working for the Trust is different! I'd worked in agencies before and was pleasantly surprised by how dynamic the National Trust is. There's a constructive, collaborative culture where success is shared and you're congratulated for a job well done.

My favourite piece of work so far is our new mobile app. We launched it in June 2015 as part of our on-going member retention strategy. A key feature is geo-fencing where users are welcomed on their property visits and given suggestions about how to make the most of their days.