For centuries, women's ambitions to forge green-fingered careers was an uphill struggle for recognition and acceptance in a male dominated world.
Just a few generations ago, female head gardeners were a rarity but now women are involved in all areas of horticulture and heritage gardening.
Here we take a look behind the scenes at some of the fascinating and diverse roles they undertake in our gardens today.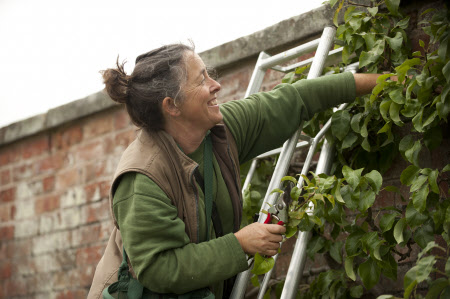 The training specialist
'Gardening is vital for my soul. It's intellectually challenging and so varied. It's also a profession of equal opportunities, we have almost as many women gardeners as men.'
Kate Nicoll is responsible for coordinating all the training programmes offered to our 700 gardening staff and apprentices.
Changing careers
I wanted to be a gardener from the age of eleven. My grandparents were passionate gardeners but my parents were keen that I went to university. I studied at Oxford and eventually left with an English PhD. I joined the BBC as a production trainee and worked as a Radio 4 producer for 15 years.
When my husband was posted to New York, I volunteered at Brooklyn Botanic Garden and decided to change my career. Back in the UK, I completed an apprenticeship with the Work and Retrain as a Gardener Scheme (WRAGS).
I worked as a seasonal gardener at Greys Court and then set up my own garden practice and nursery before becoming the Senior Gardener at Attingham Park. I'm passionate about kitchen gardens and the one at Attingham took seven years to restore.
My current role is about delivering greater training opportunities for our gardeners. We run a diverse range of courses, from garden history to plant health and practical gardening skills. Our apprenticeship scheme is very important to me. It's hugely rewarding watching a new generation of gardeners starting out in their careers and following their progress.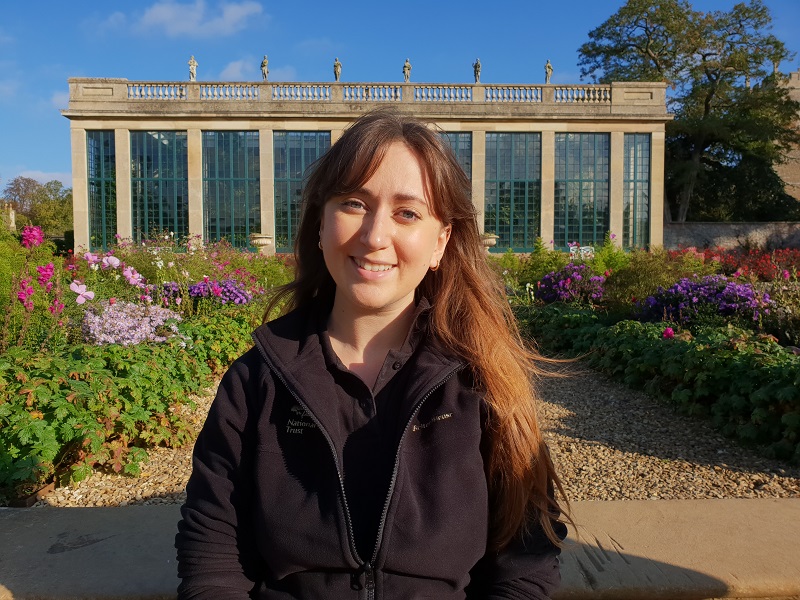 The gardening apprentice
'Having Belton's beautiful historic garden to myself on my early morning walk to work, feels amazing. I'm so lucky to be doing this.'
Poppy Petersen recently began her two year gardening apprenticeship at Belton House in Lincolnshire.
Starting out
I grew up in Kent and studied Woven Textiles at Loughborough University but it's a tough industry to work in and I struggled deciding what to do after graduating. I worked as an art technician in schools but when I moved to Nottingham the job was less rewarding.
Renovating my first house and garden made me wonder about gardening as a career. I spent hours searching online but most jobs require experience. Then I discovered the National Trust's apprenticeship scheme and applied for the vacancy at Belton House. I was shortlisted, then spent a day working in the garden. I enjoyed it so much, I was thrilled when they offered me the apprenticeship.
I love being outdoors every day and I'm learning so many new skills. There's always someone on hand to ask for help. The scale is very different from a domestic garden. Recently, I was taking cuttings for 80 new plants.
We have a week at college every couple of months. The work is quite intense, everything from learning about plants to health and safety. It's a great opportunity to meet up with the other apprentices, everyone is at such different gardens.
I'd like to stay with the National Trust after my apprenticeship and perhaps work at another garden. I feel so privileged that they picked me and to be doing this as a career.
The Horticultural Botanist
'Horticulture is a hugely misunderstood profession. Every facet of science, travel, art, history and society has a connection to plants.'
Joanne Ryan travels the country helping to identify the most important plant collections in our gardens.
A lifelong love of plants
I always wanted to work with plants. Both my parents were employed at Hadlow College in Kent and I had the whole nursery site to explore when I went into work with my mum.
During my horticultural degree at Writtle College, I spent a year at Cliveden and encouraged by a senior gardener, I developed an interest in alpines. After college I moved to Scotney Castle.
A job in the Rock Garden at Kew came up and I eventually became a Garden Supervisor. At Kew, I worked with scientists and botanists from around the world and had fabulous opportunities to travel.
My husband was an orchid specialist at Kew and when we decided to leave London, I applied for this role. I've always been interested in historic gardens and their plant collections.
Plants are one of the most transient and difficult areas to research. It's exciting to make new connections and discoveries. There's a lot of painstaking detective work involved but it helps us tell fascinating stories. I also take herbarium specimens and keep data sheets which are stored at RHS Wisley. The ultimate goal is to have a herbarium specimen for all the significant plants in our gardens.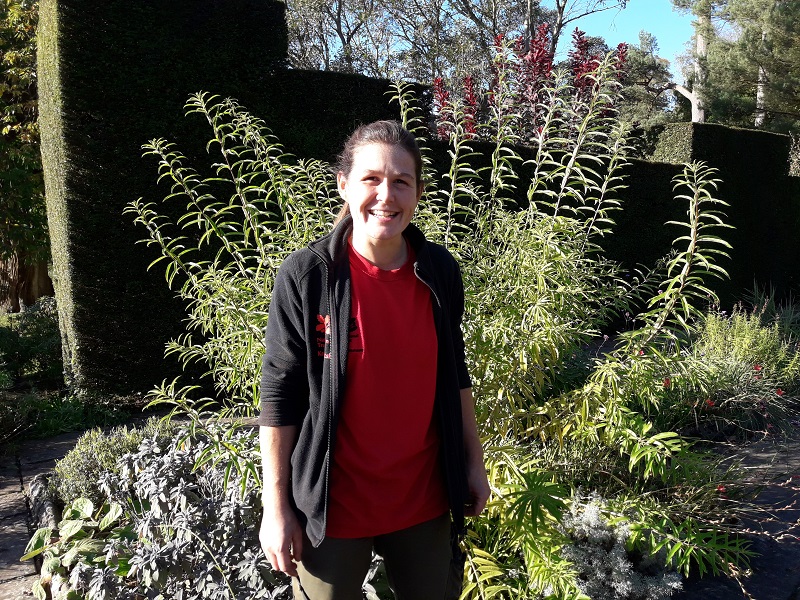 The Head Gardener
'There's a misconception about careers in horticulture and I'm keen to show young people the breadth and diversity of roles in our profession'.
Jess Evans works at Knightshayes in Devon with a team of six gardeners and 50 volunteers.
Ambassador for future gardeners
I've always loved the outdoors but I had no idea what career path to take. At 18, I started gardening for a friend of my parents and discovered I loved it. I knew nothing about plants, so someone suggested I apply to Kew.
After five years training at Kew, I went to work for Monty Don at his garden in Herefordshire. He'd just returned to BBC Gardeners' World. When the film crew were there, we worked 12 hour days. It taught me to be fast, efficient and extremely quiet - so that the sound man didn't get upset.
I then moved to Tintinhull, which is a small but very interesting garden. It was the perfect testing ground for being in charge of a garden and learning to manage gardeners and volunteers.
At Knightshayes, we tend to tackle larger areas of the garden en masse. It's quicker working as a team and more fun, we have a happy banter going on. I have a clear vision for the garden and what I want to achieve.
In 2015, I won the Chartered Institute of Horticulture's, Young Horticulturalist of the Year award. I now volunteer for the Institute, promoting gardening as a career. Very few young people consider it as an option, the information is just not out there in schools and colleges but it can be an amazing profession to work in.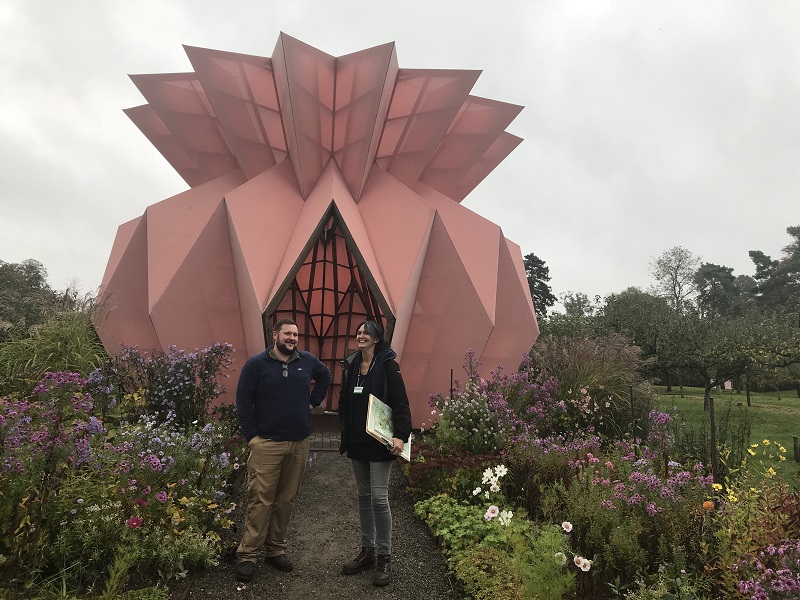 The gardens consultant
'There are few jobs where you're thinking with your eyes the whole time. It's about attention to detail, noticing when an orchard is in early decline or finding practical and innovative ways to care for our gardens.'
Pam Smith advises on all aspects of our garden management, from restoration plans to planting design and major projects at 23 gardens across the Midlands.
From public parks to historic gardens
I grew up surrounded by the Anglesey countryside and my grandad, a keen gardener, took me to wonderful gardens such as Bodnant and Penrhyn.
Despite my careers teacher at school saying I was too tall and too clever to work in horticulture, I chose to study amenity horticulture at Askham Bryan College in York.
In the 1980s, I was the first woman to work in Sheffield's Parks Department. Their main concern was which toilet I should use, as there wasn't one for female staff!
I spent eleven years working in public parks in the North East and loved the variety. We forget that parks are often significant historic gardens in their own right. I moved to become Director of Birmingham University's botanic garden, followed by working freelance on heritage and urban horticultural projects. I joined the National Trust in 2011, initially working in Wales, which gave me the chance to return to the gardens that had inspired me as a child.
One day you're sifting through archives and the next talking about compost heaps. Horticulture is a people profession, I love being out in the gardens, listening to what visitors say as they walk around.